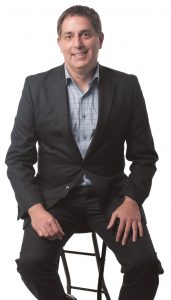 Joel Schumm
Indiana University Robert H. McKinney School of Law
Indiana University Robert H. McKinney School of Law, 1998
Why did you decide to enter the legal profession?
Lawyers can and do make a difference — for individual clients and bigger causes.
If you hadn't pursued a legal career, what would you be doing?
I would likely be teaching at the college or high school level.
What's the best advice you've ever received?
Treat everyone with respect.
What makes a good lawyer/judge?
Socrates' essential qualities of good judges still hold true today: "to hear courteously; to answer wisely; to consider soberly; and to decide impartially."
Who is someone who has inspired you in your career?
Norm Lefstein hired me as a lecturer at the law school in 2001. Norm was a transformational dean but also an icon in the public defense world. He opened a lot of doors for me to be more involved in that cause on a state and national level.
How do you spend your free time?
Travel, running and time with family and friends. The COVID-19 pandemic has shifted the focus on outdoor spaces, which is one of the few silver linings of the past year and a half.
If you were an animal, what would you be?
I don't think I would fare well roughing it in the wild. Indoor cats have a pretty good life. Hopefully I could keep my claws.
Which superpower would you rather have: invisibility or the ability to read minds?
Being able to read minds would hopefully make me a better teacher (do they understand what we just discussed?) and a better advocate at oral argument (talk about anticipating the judges' questions!).
What drew you to legal education?
Teaching was not on my radar before law school. I was given an opportunity to tutor first-year legal writing students as an upper-level student, and I really enjoyed it. It made me a better writer and a better oral communicator. A year after graduation, I was given the opportunity to teach as an adjunct, which I enjoyed even more. It was an easy choice to apply for a full-time position. I'm not an "ivory tower" academic. I enjoy sharing the practical aspects of law with students and helping them grow.
Tell us about your work with the Marion County Public Defender Agency.
For the past 20 years, I've had an opportunity to represent indigent clients on appeal in criminal, juvenile and civil commitment cases. Ann Sutton, Ruth Johnson and Val Boots have each been wonderful leaders of a division of committed and creative full-time and contractual lawyers. Although appellate work can be solitary, I have learned so much through working with the MCPDA team of lawyers.
I started the Appellate Clinic at the law school in 2008, and nearly all our cases come from MCPDA. The students benefit immensely from the opportunity to moot every brief and oral argument with several appellate lawyers there.•
Please enable JavaScript to view this content.