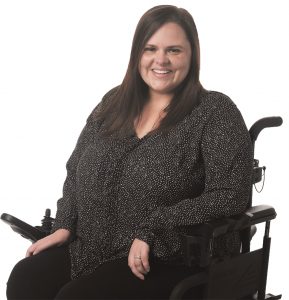 Katie Dickey Jackson
Dentons Bingham Greenebaum LLP
Indiana University Robert H. McKinney School of Law, 2019
If you hadn't pursued a legal career, what would you be doing?
Before law school, I taught middle school for a few years. If I hadn't pursued a legal career, I could definitely see myself back in the classroom somewhere.
What's the best advice you've ever received?
Treat others like you want to be treated.
Why did you decide to enter the legal profession?
Growing up with a disability, my mom taught me how to advocate for myself. I wanted to turn those skills that I learned into a career of advocating for others.
What makes a good lawyer/judge?
To me, a good lawyer is someone whose clients know that they care.
How do you spend your free time?
I'm a loyal Pacers and Colts fan, for better or for worse, so I enjoy going to and watching their games.
If you were an animal, what would you be?
Probably a donkey. I can be a little stubborn.
Which superpower would you rather have: invisibility or the ability to read minds?
Invisibility.
Why is pro bono work important to you?
Because justice shouldn't come with a price tag.
How does your experience with a disability impact your work?
It has made me want to make the legal profession more accessible to everyone. Before I even started as a summer associate, my firm met with me to ensure everything in the office and the technology was accessible. I wish that every employer not only realizes the necessity of a diverse workforce, but they are also willing to put in the work to make it happen.•
Please enable JavaScript to view this content.