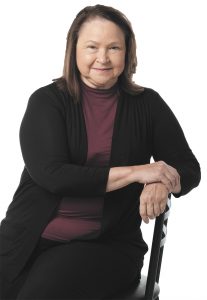 Mary Myers
Kroger Gardis & Regas LLP
Why did you decide to become a paralegal/legal support staffer?
I became interested and fascinated with the legal profession when I was in high school and became focused on working for attorneys. I started my career working in the legal department of a bank a year after graduating from high school. A few years later, I decided I wanted to learn more about what I was doing, so I enrolled in a paralegal program while I continued to work full time. I eventually obtained my associate degree in paralegal studies and was offered a position as a litigation paralegal at the law firm where I was working at that time. I accepted the position and have enjoyed working as a paralegal ever since.
If you weren't working in legal support, what would you be doing?
That's a tough question because I've never really considered doing anything else. I think that being a teacher or nurse are very rewarding professions, so maybe one of those.
What makes a good paralegal/legal support staffer?
Knowledge of what your job responsibilities are and how to get them done, and the ability and initiative to put forth the effort to do what it takes to assist the attorneys and other co-workers to get the job done.
What makes a good lawyer?
The attorney him/herself along with a good support team.
What advice do you have for young paralegals/legal support staffers just beginning their careers?
Take advantage of every opportunity to improve your knowledge of the legal profession and what is going on in the area in which you are working, whether it is through continuing education seminars, webinars or even just written materials. Join as many organizations as you can that support your profession. Also, show initiative that you are willing to take on tasks, and don't hesitate to ask questions about issues/subjects you don't quite understand or just need further clarification.
How do you spend your free time?
I've never quite understood what "free time" was, but when I'm not at work I spend most of my time trying to catch up on everyday life, spending time with family members and friends, and going to family events and functions.
Which superpower would you rather have: invisibility or the ability to read minds?
There are times that if I were able to read minds, I'd be able to get a task done a little quicker, or maybe even before I received it.
If you were an animal, what would you be?
I love dogs, so probably a dog.
How has the role of a paralegal changed over the years?
When I first started working in the legal field, the paralegal profession was just getting organized and recognized in Indianapolis. I don't know that the role of the paralegal has changed that much. It is more the methods used by the paralegal that have changed tremendously. With the evolution of technology, tasks that took a lot of leg work to get done are now accomplished sitting at a computer, whether it is filing with the courts or other government agencies, searching public records for information or documents or doing other types of research. Even managing a case file can be done electronically.
What do you get from your involvement with IndyBar's Paralegal Committee?
I look forward to receiving the bulletins and the Indiana Lawyer, and although I haven't been able to participate in them the last few years, being able to assist with the "Ask A Lawyer" events were always rewarding experiences.•Read more Leadership in Law profiles.
Please enable JavaScript to view this content.