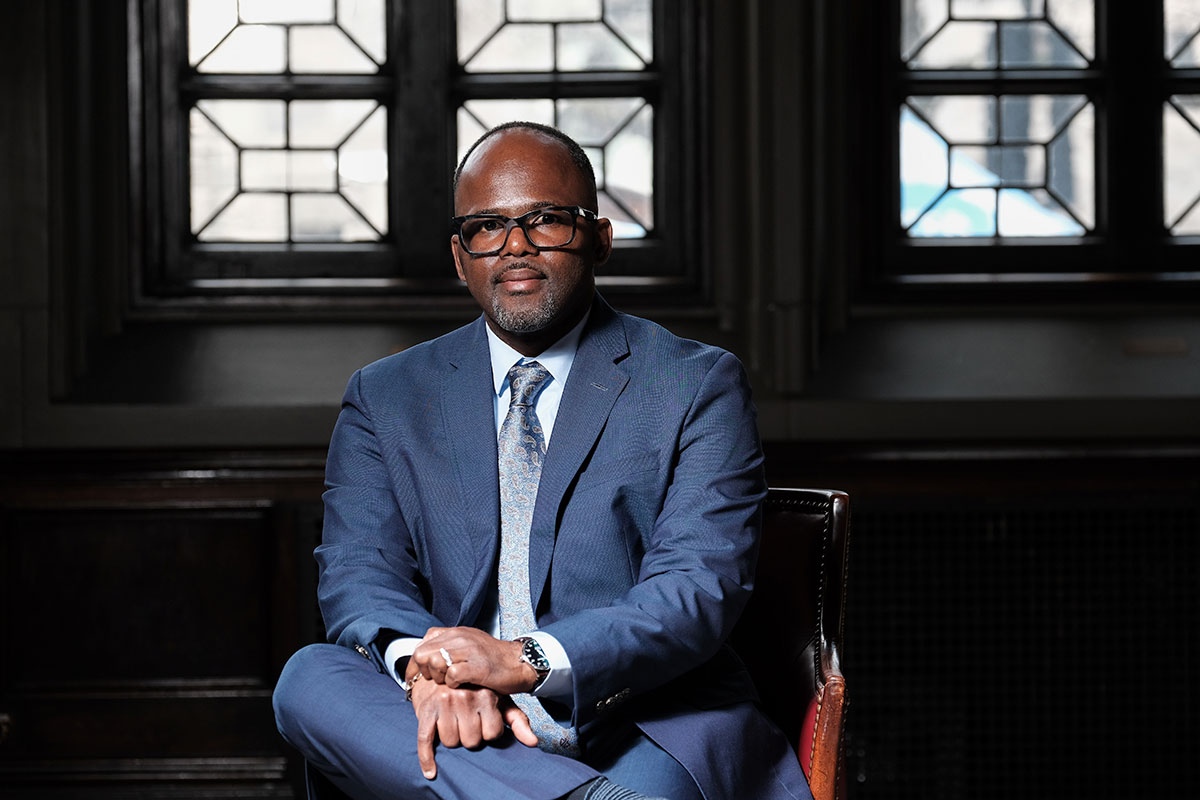 Eli Lilly and Company
Indiana University Maurer School of Law, 1995
Why did you decide to enter the legal profession?  
I was an avid reader in elementary school, and I think a biography of Thurgood Marshall introduced me to the notion of a lawyer as a respected professional and community leader along with sufficient earning potential to take
care of my family.
If you hadn't pursued a legal career, what would you be doing?  
A diplomat in the foreign service or a marriage and family counselor
Who is someone who has inspired you in your career?  
Starting law school is truly the beginning of one's legal career, and at IU Maurer School of Law I was inspired by Frank Motley, then the dean of admissions at the law school, who cared deeply about the legal profession and cared even more deeply about seeing individuals from diverse backgrounds enter law school and chart a journey of success in the legal profession. He inspired me and so many others during his many years of service at the law school.
What's the best advice you've ever received?   
After more than 25 years of practice, I don't know if I remember. At least what stands out is the reminder that I should speak up and be heard because my voice, my perspective, makes a difference.
What makes a good lawyer/judge?  
Deep knowledge of the law in the area practiced, a keen listener, a problem-solver and an abiding respect for the people involved.
What is something you wish people knew about lawyers?  
Individuals desiring to become lawyers take an oath to abide by high ethical standards. The majority of lawyers embrace this oath and strive to embody these standards throughout their work and throughout their community service.
How do you spend your free time?  
Striving to be a loving husband to my wife and a loving father to my two children. I'm also very active in my church and serve on the boards of a few organizations. So when there's free time left, I love reading, working in my yard and traveling.
If you could time travel to any period in history, where would you go and why?  
I would travel to the Middle East around years A.D. 25-30 so I could meet Jesus in the flesh.
What drew you to in-house work, and why do you enjoy it?  
I was drawn to Lilly by its reputation as a strong, contributing corporate citizen with an enduring, mission-focused business. What I love about the in-house practice is that while there are several stakeholders, there is just one client — the company. And my job is to use my legal skills to enable the company's work consistent with the values of the organization as well as consistent with the applicable laws governing the global enterprise.
What was it like to work for a pharmaceutical company while the world rushed to find a COVID vaccine?  
Exhausting, intellectually challenging, exhilarating and, again, exhausting!!! Note: Lilly never developed a vaccine for COVID. Instead, to date we've developed three monoclonal antibodies that have been used to treat COVID and contribute to the reduction of deaths, hospitalizations and serious illnesses.•
Please enable JavaScript to view this content.