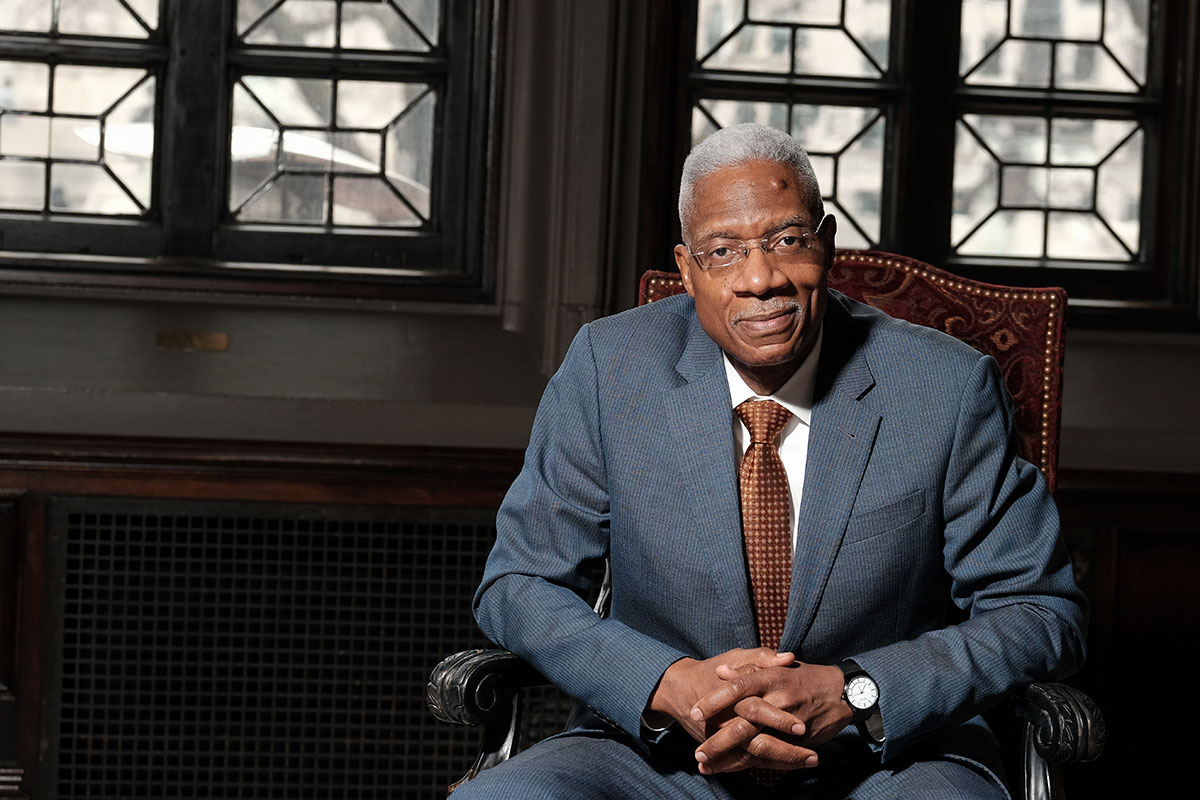 Center for Leadership Development
Indiana University Robert H. McKinney School of Law, 1992
What did you decide to enter the legal profession?
My decision to enter the legal profession was motivated primarily by my desire to support, empower and advance the lives of others. With the desire to help as the primary driver, it was my sense or impression that a law degree and the practice of law would provide a strong vehicle through which to provide this service.
If you hadn't pursued a legal career, what would you be doing now?
It's easy to answer this question because I would be doing the work I am currently doing: serving Indianapolis youth and families through the important and fulfilling mission and work of the Center for Leadership Development.
Who is someone who has inspired you in your career?
Youth and the present state and challenges of society have inspired, and continue to inspire, me in my career. More specifically, the plight of youth and the condition of many of society serve as strong motivation for me to work and strive to learn, understand and serve others at the highest level of my ability and capacity.
What's the best advice you've ever received?
While I have been blessed to receive great advice from many sources, the single greatest resource for invaluable advice has been my father. Through his words and through his life lived, he has advised and counseled me to live a life committed to five guiding principles and disciplines: love, honor and serve God with all of your heart and soul; love and take care of your family; build a work ethic and work hard; pursue an education; and always, always look out for, and take care of, those in need. This clear, simple, holistic approach to living has profoundly enriched my life.
What makes a good lawyer/judge?
A good lawyer/judge is someone who is strongly endowed in character, intellect, knowledge and human skills. Those who excel are well-studied, are knowledgeable of the law, are always highly prepared and are consummate ambassadors for the legal profession. Because good lawyers possess these characteristics, they give the legal professional a good name and reputation.
What is something you wish people knew about lawyers?
I wish people knew that many lawyers are not only brilliant in their work but are also outstanding human beings. The superb
character possessed by these lawyers helps make them outstanding in their field. There are lawyers who take their oaths very seriously and conscientiously.
How do you spend your free time?
I spend my free time with family, reading, exercising, traveling, visiting museums and visiting unfamiliar neighborhoods.
If you could time travel to any period in history, where would you go and why?
If I could travel to any period in history, I would probably travel to the period during the Civil War, or to the period during the civil rights movement of the 1950s and 60s. I would travel to these periods to learn, understand and observe events firsthand because of their momentous impact on our nation's history and present disposition. I would also travel to these periods so that, to the extent there were any difference, I could distinguish and compare reality to the way history is written.
How does your background in the law influence your work with the CLD?
My background in the law has influenced my work at the Center for Leadership Development in that this background has afforded our relatively small nonprofit organization the benefit of having in-house counsel. I have also learned that being trained to "think like a lawyer" has invaluable application when trying to lead, manage and address the many issues and questions that arise in a business operation. I have also found that there is often a heightened sense of credibility and respect when someone you are meeting with learns you are a professional in jurisprudence.
What motivates your work on behalf of minority youth, both with CLD and beyond?
My work with and on behalf of minority youth is motivated by a consummate concern about the despair and state of so many African American youth and youth in general; by a desire to provide answers and solutions to these problems; and by a belief and conviction that the Center for Leadership Development has true answers that can help our youth discover their potential, succeed and excel. I have watched with horror as young lives waste away.  Strong, quality program experiences offered by caring adults can change and even  transform the lives of youth. Now, having observed how effective and impactful quality, enriching programs can be in elevating and empowering the lives of youth and their families, I am motivated to see how these quality, enriching experiences can be systematically scaled to impact and effect as many youth and families as possible. While youth obviously have so much potential, we see far too many instances throughout society where this potential is being perniciously squandered. Providing answers that inspire, redirect and empower lives offers great motivation.
I am motivated to not only see problems but look beyond the problems and heavily pursue answers and solutions that meet people where they are. While I study problems and underlying causes, I am motivated to find answers so that I can go to work "north of the problem." This helps ensure that I do not remain mired in the problem but consistently function and operate on the solutions and answers side of the ledger of life. Seeing answers and solutions being delivered in the lives of those in need provides the true motivation, incentive and excitement to continue striving and serving.•
Please enable JavaScript to view this content.