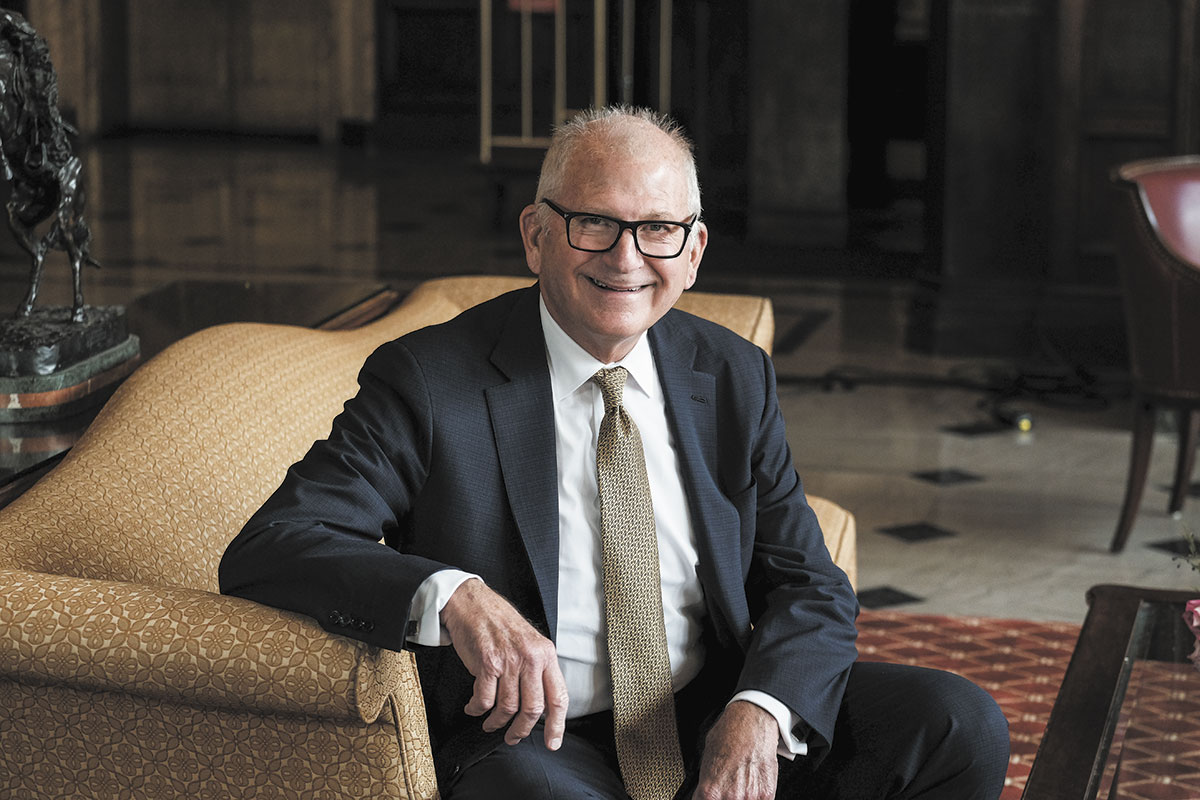 Hoover Hull Turner LLP
Indiana University Robert H. McKinney School of Law, 1980
Why did you decide to enter the legal profession?
I became an attorney because I felt that it would provide a lifetime of learning, an opportunity to compete for the duration of my professional career and I was hopeful that I could scratch out a living doing it.
If you hadn't pursued a legal career, what would you be doing?
If I was not a lawyer, I would likely be a football coach or a fishing guide, or perhaps a commercial jug fisherman.
Who is someone who has inspired you in your career?
Theodore "Ted" Lockyear was an attorney in Evansville, where I lived. The Lockyears were back-door neighbors of the Hoovers. I remember that Ted represented a murderer in Evansville, Leslie Irvin, who had committed a series of murders in southern Indiana. I remember telling Ted that Irvin was a horrible murderer (based upon reporting in the Evansville Courier). Ted gave me a lecture about the Constitution, a person's right to a trial by jury, and that no one is guilty of anything until given due process of law and either pleads guilty or is convicted by a jury of peers.
To this day I can feel the intensity of his feelings about his client, the system and his faith and devotion to the rule of law. When I think about his words and demeanor, I am still moved. I hope that I have emulated his passion for the practice.
What's the best advice you've ever received?
The best advice that I ever received was, "Hoover, shut up and listen." I have received this advice from many people: parents, brothers, wife, fellow lawyers, law partners, judges, coaches, friends and colleagues. The regularity of the receipt of this advice has diminished over time. Deference to age is wonderful.
What makes a good lawyer/judge?
Tough question. There are a lot of good judges and good lawyers sprinkled through my career, and their personalities and skill sets are remarkably divergent. There are certain traits, however, that
are repetitive. Respectful to everyone, kind, good listener, firm, decisive and fair. And the intelligence to figure out the key issues to be resolved.
What is something you wish people knew about lawyers?
Lawyer jokes, and the adage that the only good lawyer is mine, often paint a sorry picture of lawyers and the legal profession. In reality, however, almost every lawyer whom I know is devoted to the profession and brings effort, passion and intensity to work every day. People need to understand that lawyers are responsible for the application of the rule of law, without which our democracy and our economy would not fare well.
How do you spend your free time?
I spend my free time with my wife and family, traveling, talking, eating, drinking a little wine and learning about food. I also like to read. My wife might answer this one a little differently and point out that I fish a little more than necessary and can be a bit of a hermit.
If you could time travel to any period in history, where would you go and why?
1776 in the Pennsylvania State House in Philadelphia. I would love to have simply watched the show.
What has it been like to watch the firm you co-founded grow and change over the years?
Our firm, and its evolvement over the years, has been a highlight of my life. I was in three law firms before the current iteration. None of those three firms still exist. Hoover Hull Turner LLP, however, is a going, growing concern, and we are proud to have carved out our niche in the Indiana legal community. Andy, Wayne, Alice, Mike, Laurie and I have striven over the past 22 years to provide excellent business and commercial litigation services in an ethical, moral, straightforward manner.   
Tell us about your work with The Patachou Foundation.
The Patachou Foundation disrupts the cycle of hunger by meeting the immediate needs of kids and addressing root causes, such as poverty and lack of opportunity. The foundation fights childhood hunger in three ways. First, by meeting the immediate food security needs of children by serving scratch-made meals in nine schools across Indianapolis (three public charters and six IPS district-run schools) — over 75,000 meals will be served in 2022. Second, the Food Fellowship is a paid workforce development program that teaches high schoolers the power of food as a tool for economic mobility. Third, the foundation's newest initiative, Pataschool, empowers schools to fight hunger from within their cafeterias by serving high-quality food and creating living-wage jobs in the school kitchen.
I have been on the board of The Patachou Foundation since its inception in 2013, was its first board chairman and serve primarily as a fundraiser and policy adviser. I am proud of the foundation's vision and work to feed children nutritious, scratch-made meals; to help kids create lifelong healthy habits; and to create a radically better hunger relief system.•
Please enable JavaScript to view this content.