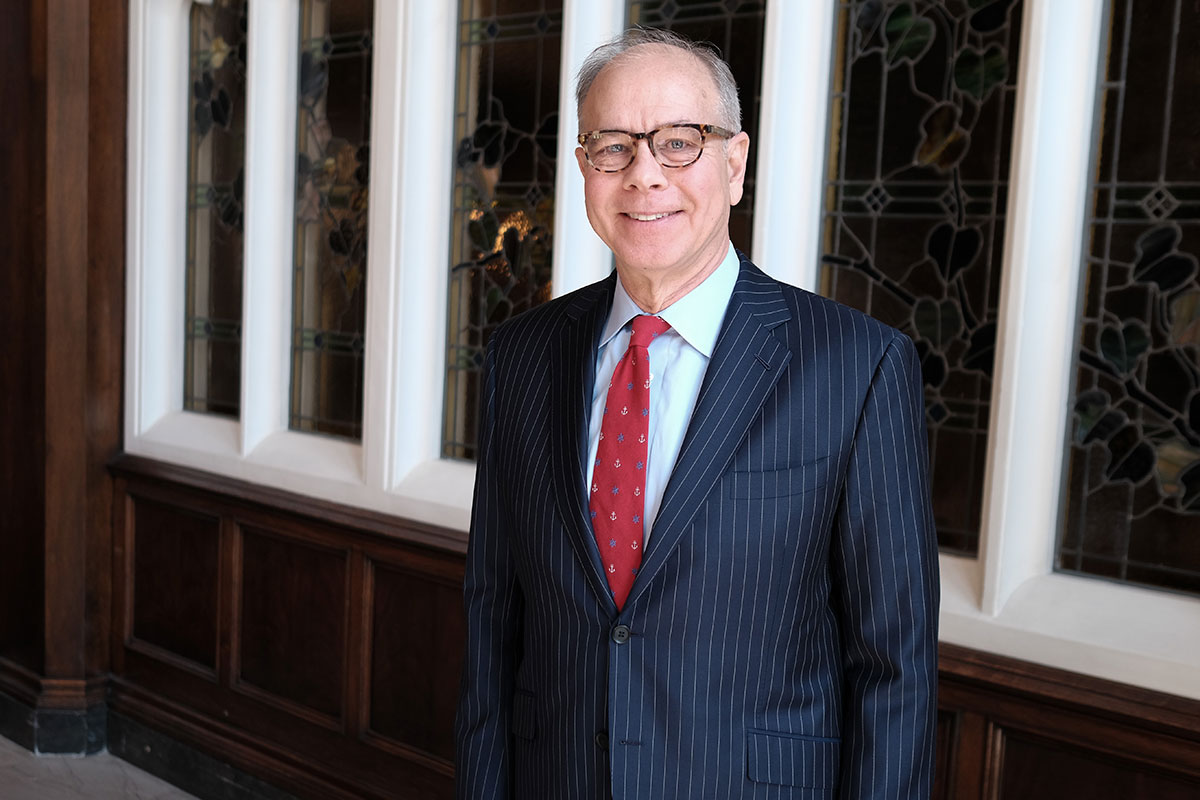 Taft Stettinius & Hollister LLP
Indiana University Robert H. McKinney School of Law, 1991
Why did you decide to enter the legal profession?
Working at a high level for a governor at a pretty young age, I was " learning the law" through the back door, so to speak, and I thought there was an inherent value in going to law school to formally learn  the law of the most powerful country in the Western world. I had no real intention of practicing in a firm, but of course I did and have happily practiced in four different firms  throughout my career.
If you hadn't pursued a legal career, what would you be doing?
Probably what my mother thought I should have done, which was to become a minister (two of my sisters became ministers) and, certainly, there are parallels to the skills and traits required in a lawyer, who many times has to serve as a counselor and minister to their clients. All things considered, I really would rather have been a drummer in a rock 'n' roll band.
Who is someone who has inspired you in your career?
Certainly my father, who had a small but prominent legal practice on the south side of Indianapolis, and my brothers, Jerry and Jim Hammond, who, although younger, became lawyers before I, as well as my sister Sharon who attended law school with me. There are so, so many others, like Jim Smith, Charlie Richardson, Terry Albright, Jim Donadio, Gene Henderson and Justice Randall Shepard, who have been inspirations to me as lawyers and jurists.
What's the best advice you've ever received?   
You can't do worse by knowing more.
What makes a good lawyer/judge?
Behind my desk I have taped to the wall the prayer to St. Thomas More, which defines best a good lawyer: " … in the pursuit of justice, be trustworthy with confidences, keen in study, accurate in analysis, correct in conclusion, able in argument, loyal to clients, honest with all, courteous to adversaries, ever attentive to conscience." That's all there is to it!
What is something you wish people knew about lawyers?
How often, with little notice or  fanfare, lawyers give back to their communities and to those in desperate need of help and do so at great sacrifice to time with their families and, sometimes, even their health because they take one more call or say " yes" one more time.
How do you spend your free time?
I read all things history, foreign affairs, political biographies, even some astrophysics, play tennis, and play the drums, trumpet, harmonica and ukulele (all pretty middling, I might add).
If you could time travel to any period in history, where would you go and why?
Ancient Greece, Athens to be precise, would be my choice, in the time of Pericles. Pericles, whose leadership traits have been extolled by many over the centuries (he certainly also has his critics, like all great leaders), brought us Athenian democracy and lifted the horizons of his citizens by promoting the arts, literature and education, which allowed that ancient society to flourish and influence our culture to this very day. Who wouldn't want  to have dinner with Pericles? I have always thought of modern-day Indianapolis as The Athens of the Midwest; it should always aspire to be so.
What drew you to public affairs, and what do you enjoy about that practice area?
My parents were active in local politics and community service, so I grew up around a dinner table full of discussions about politics, government and community affairs and had a real interest in political science as I was entering college. My experience as an intern for Larry Borst in the Indiana Senate my senior year at DePauw University set the course for my 12-plus years working for former Gov. Robert D. Orr as a public employee, and then followed by the completion of law school at night at the IU Law School, Indianapolis (now McKinney). Bob Orr was a huge influence on my life. Continuing then and now, as a lawyer and advocate for over 34 years, working to identify societal needs and to shape policy options and outcomes for clients, acceptable to a majority of citizens, continues to be a satisfying and fulfilling career. It is as close as I can get to remaining in public service, which, for me, was a glorious experience.
We hear you' re quite the musician — tell us about what you play and why you enjoy it.
To say I am " quite" the musician is a gross overstatement. I will stick with the instrument list above. All of my siblings are much more accomplished; I remain mediocre in all categories. It is the pursuit of musical knowledge that I find so satisfying;  it stretches me. I still take music lessons and I play (and sometimes perform out) for my own enjoyment. Music is universal to all humanity, and I find it the most fulfilling expression of the human spirit. Truly a gift from God.•
Please enable JavaScript to view this content.