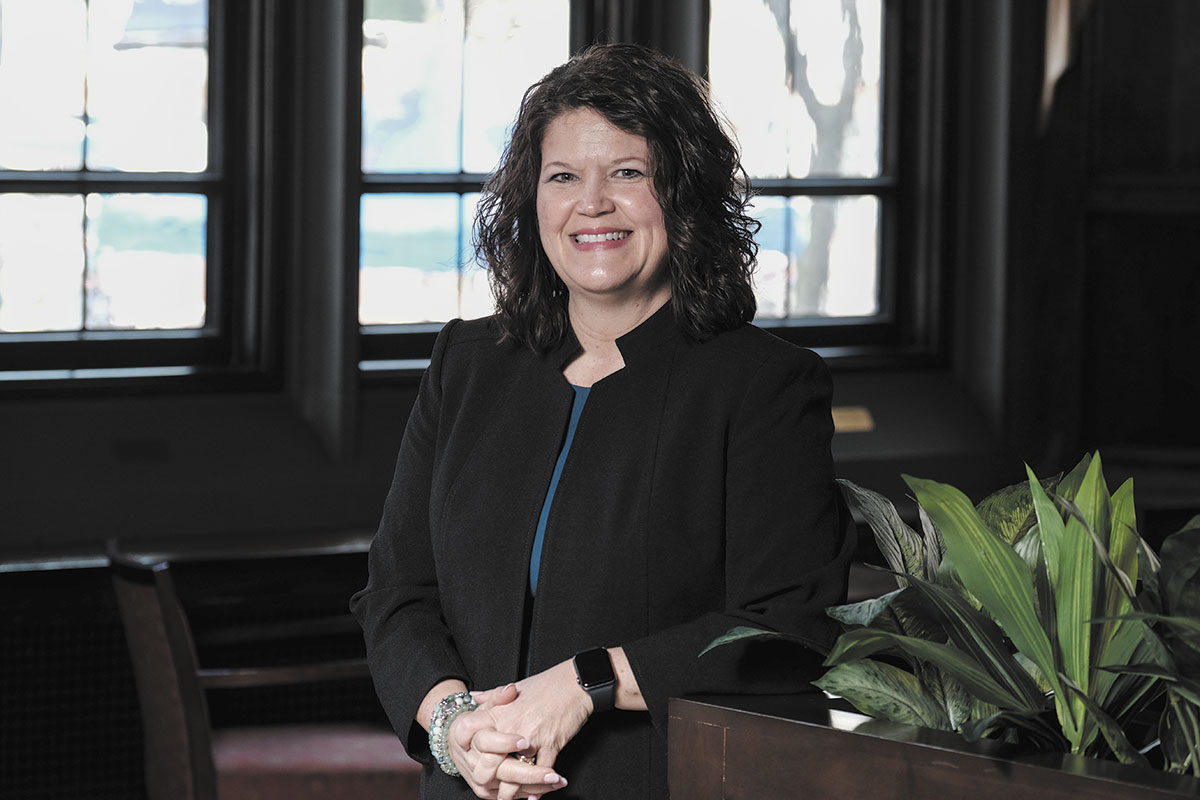 Allen Superior Court
Valparaiso University School of Law, 1995
Why did you decide to enter the legal profession?
Entering the legal profession was something I aspired to since at least sixth grade. I cannot recall why I specifically felt this calling. My parents might tell you I was always talking and arguing, so it was a natural fit. I certainly never expected the endeavor would lead me to becoming a judge, which is a career I absolutely love.
If you hadn't pursued a legal career, what would you be doing?
I think I would be a marine biologist doing work where scuba diving is a regular part of the job.
Who is someone who has inspired you in your career?
Judge Nancy Eshcoff Boyer — she was one of the judges who brought me into the Allen Superior Court as a magistrate back in 1999, and from the beginning she was always a great resource to help me become a better judicial officer and also to be able to maneuver through my career without losing focus on my family.
What is the best advice you ever received?
Always be yourself.
What makes a good judge?
There are many characteristics that make a good judge, and for me some of the most important include humility, organization, leadership, empathy and a commitment to service. Humility is important, especially when we make mistakes (and we will), because it allows us to own those mistakes and address them. Organization is needed because there is so much people rely on us for, and we have deadlines to meet. As a judge, I control what happens in my courtroom and I am accountable to everyone else in there, so one must be a leader who can set the tone and be the example for others to follow. Empathy is crucial because the court case before you is important to all those involved, and how you treat people and making sure they know you have listened to them will impact their experience even more than your decision. Finally, as a judge, a commitment to service is essential, because so much of what we do and how we are viewed is not just what takes place when we wear the robe; it is also what we are willing to do for outreach in our communities.
What is something you wish people knew about lawyers/judges?
Being a member of the bar doesn't (usually) involve libations, and watching Judge Judy on TV may be entertaining, but it will not be much help if you ever have to go
to court.
How do you spend your free time?
I love traveling and spending time with family. As new empty nesters, my husband and I are getting back to enjoying concerts and theater productions and learning it's OK to do those things on weeknights, too.
If you could time travel to any period in history, where would you go and why?
I would travel back to the Age of Enlightenment in Europe and search for how ideas such as liberty, tolerance, fraternity, human and civil rights, and separation of powers advanced. This period ushered in our modern democracies, where we now often encounter efforts to abandon these ideals. Hopefully I could learn how things revealed in the old can be brought back to life in the present.
What advice do you have for young women who want to be judges?
Treat every case as importantly as your clients do so your best work always comes through. Also, find ways to get involved that allow your talents to shine. If you are not approached to participate in things that are of interest to you, reach out and ask how you can help.
Do you have concerns about the public's perception of the judiciary? If so, what can judges do to change that perception?
Our justice system is definitely under assault, and efforts to undermine this independent branch of the government through politicized attacks on the court impact the public's perception of the judiciary. Judges must always make decisions free from outside influences or fear of retribution. We must have the courage to issue a ruling we believe is correct under the rule of law, even if it might open us up to criticism. To change negative public perception, it is important for courts to guarantee they are accessible to everyone by making services more available and user-friendly, especially for unrepresented litigants. Public approval and confidence in our courts is directly related to procedural fairness. Also, no one appearing in court should ever feel marginalized because of race, gender, natural origin, religion, language, disability or other identifying factors. Therefore, courts need to connect with the community and improve transparency to eliminate concerns that certain people are being ignored or alienated by the court system.•
Please enable JavaScript to view this content.