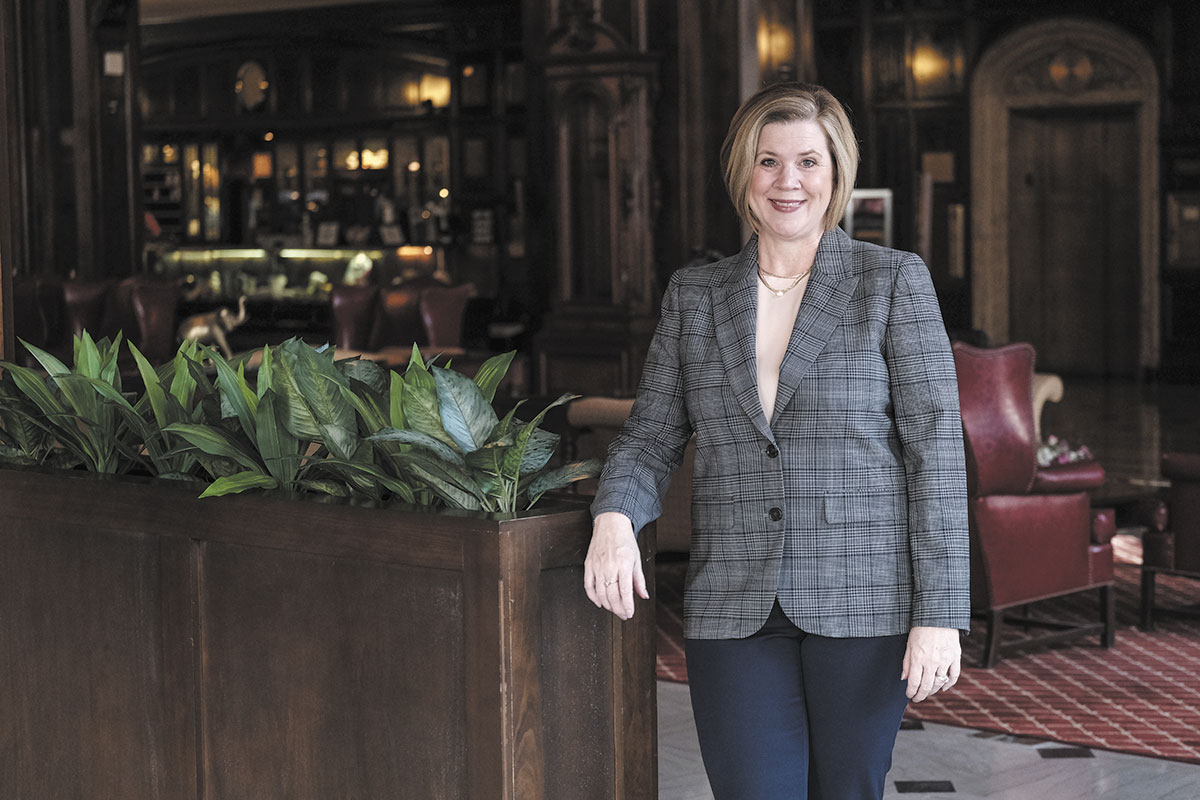 Faegre Drinker Biddle & Reath LLP
Indiana University Robert H. McKinney School of Law, 1996
Why did you decide to enter the legal profession?
"L.A. Law." I started my career in litigation but very quickly learned that reality does not look like the television show. So, I transitioned to a tax practice instead.
If you hadn't pursued a legal career, what would you be doing?
I'm passionate about global missions. My daughter and I served in the Mathare Valley slums of Nairobi, Kenya, and our family supports an organization that plants churches all over the world. I had a hard time returning from Kenya and I'm already planning my next trip back (hopefully in 2023).
Who is someone who has inspired you in your career?
Condoleezza Rice. She broke race and gender barriers and tackled issues where women are traditionally unrepresented (e.g., pioneering the policy of Transformational Diplomacy to expand the number of democratic governments, especially in the Middle East). But most important to me, she exudes grace and commands respect in even the most politically-charged environments.
What's the best advice you've ever received?
Do the right thing, for the right reason, in the right way. Every time I'm confronted with a complex issue, especially if it is political or ethical, I pause to ensure that my advice meets each of these guardrails. Ultimately, we are defined by our character, motivation and tactics.
What makes a good lawyer/judge?
A deep curiosity and a willingness to dig into the details until you are sure that you've found the answer. Most legal matters are complex, and it requires dedication and time to understand the issue, its context, the parties and your client's
business objectives.
What is something you wish people knew about lawyers?
The more details we learn about our client's business and industry, the more value we can provide in terms of our advice. If we can connect the dots between our client's business objectives, the legal issue and the unique challenges or pressures they face, our advice becomes more strategic and aligned with the client's business interests.
If you could travel to any period in history, where would you go?
The 23rd century. I'd love to travel between planets, meet inhabitants of other worlds and see if we have figured out how to peacefully coexist and share common goals.
How do you spend your free time?
My children are young adults (21 and 23) and we enjoy traveling, hiking and watching college sports (Purdue, Notre Dame and Ohio State!). Our favorite family hike was in Wengen, the Jungfrau region of Switzerland, where cows actually wander the countryside with bells around their necks.
Why is mentorship of younger attorneys important to you, and to the profession as a whole?
The practice of law is intense and the pressures are considerable, both from clients and within law firms. In the 26 years I have been practicing, we have moved from an apprenticeship model (where we learned by watching and shadowing) to a more corporate model that is driven by metrics. To retain our talent, we need to empower our younger attorneys to follow their strengths and design a career that is personally fulfilling and worthwhile.
Much of your work is focused on representing charitable organizations. What drew you to that area of the law, and what do you enjoy about it?
I am very mission-oriented and it is important to me that my work serves a greater good. Once I began to focus on the charitable sector, I felt a connection to my clients' purposes and the impact that they have in their communities.•
Please enable JavaScript to view this content.