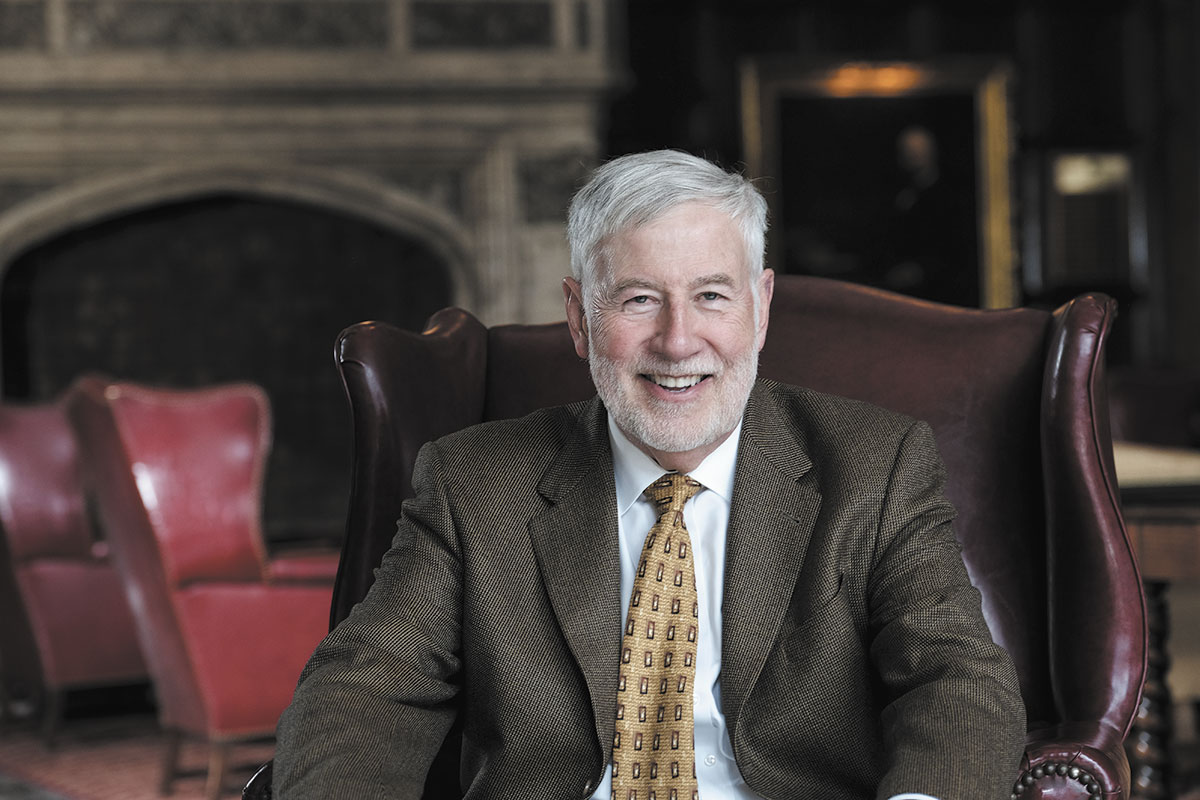 Ice Miller LLP
Indiana University Maurer School of Law, 1977
Why did you decide to enter the legal profession?
I expected to pursue an MBA after leaving Cornell; however, my adviser felt getting an MBA alone was not enough because I already had significant math and economics courses with my double major. He strongly urged the joint MBA/J.D. programs. I did so expecting to use the law education as a buttress to my business career. I immediately noticed the greater intellectual challenge of my law classes versus MBA classes, particularly the demands the law professors imposed on your ability to think through problems, rather than recite what was taught in class. 
If you hadn't pursued a legal career, what would you be doing? 
I would have gravitated toward a corporate executive career, particularly in corporate finance. I had interned at my hometown bank for three summers. They would have been delighted if I had stayed.
Who is someone who has inspired you in your career?
My parents quietly established high expectations of my brothers and me. They never nagged, but it was clear that they wanted us to succeed. My brother Basil was my coach and mentor who demanded high performance, criticized when I did not deliver and celebrated when I did.
What's the best advice you've ever received? 
A good friend urged me to go out with my now-wife on our first date, 51 years ago in April 1971.
What makes a good lawyer/judge?
I do not have much experience with judges in my bond practice, but a good lawyer is one who enjoys the intellectual challenges of a case or transaction, likes people, is willing to listen to the perspective of others more than telling others one's views, and is always seeking to find the right solution, draft the best language and develop the best approach or strategy.
What is something you wish people knew about lawyers?
They should know that lawyers are taught to seek shades of gray rather than black and white and to appreciate that there are usually two sides to nearly every issue.
How do you spend your free time?
I enjoy family, golf, travel, reading and exercise.
If you could time travel to any period in history, where would you go and why?
I would live during the Revolutionary War. I love "Hamilton" and the lyrics "how lucky we are to be alive right now." The only drawback is the primitive and unsafe conditions that existed only 250 years ago.
You've practiced with Ice Miller for more than four decades. What's the value of that kind of longevity?
Clearly, it is the knowledge and embrace of the culture of Ice Miller over the years, but firms evolve, as the world dictates, so there is a limit to that value. From a practice perspective, there are very few problems our firm has not considered in the bond practice in the last 45 years, and I am the only one who may still remember how we solved them.
Why is mentorship of younger attorneys important to you, and to the profession as a whole?
I have always enjoyed being around people younger than I am, so mentoring is an opportunity to help younger people. Plus, I had several great mentors here at Ice Miller who encouraged me to grow and expand my horizons, and it is time to repay that generosity.•
Please enable JavaScript to view this content.