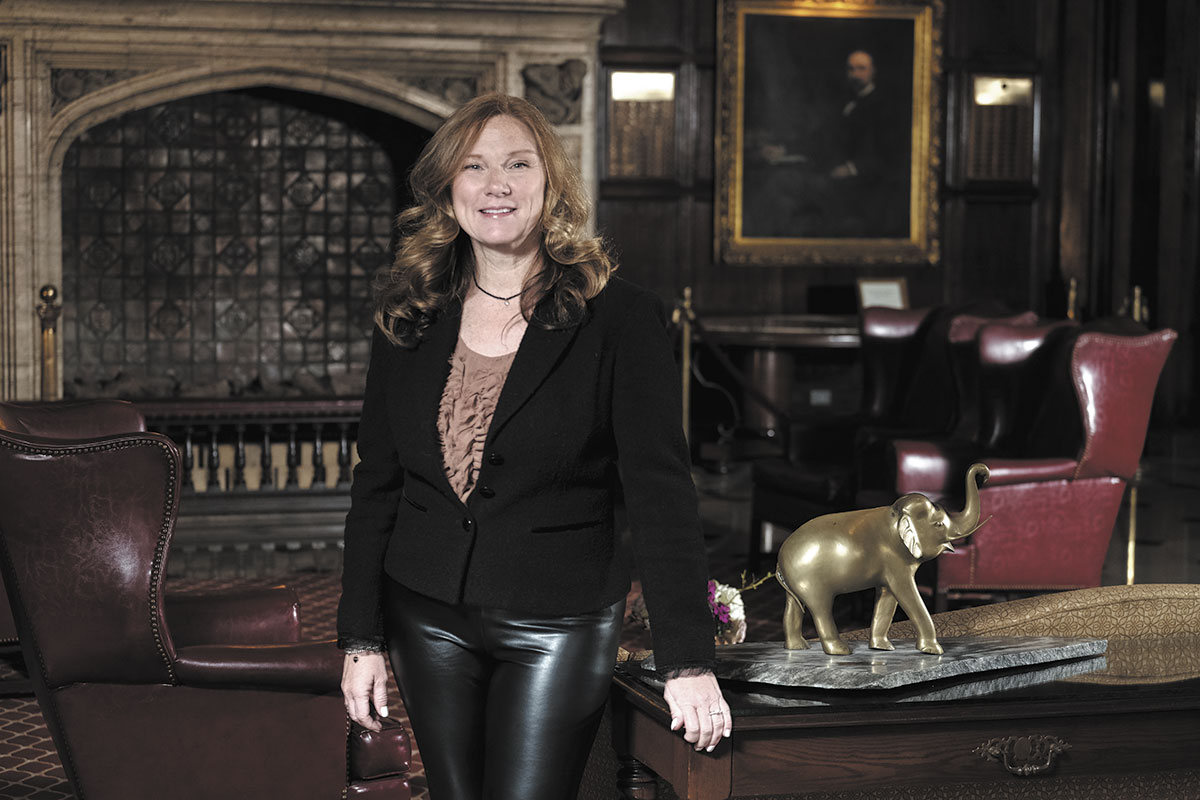 Christie Farrell Lee & Bell P.C.
Indiana University Robert H. McKinney School of Law, 1998
Why did you decide to enter the legal profession?
I am the first person in my family tree to ever even go to college, let alone law school. My dad is a very hard-working general contractor who found himself often bumping up against legal issues. From a very young age, he told me that I was going to be a lawyer and my sister that she was going to be an accountant. Going to college was never seen as optional. I passed the bar on the first try and my sweet sister passed all parts of the CPA Exam on the first try. I am so thankful that he encouraged me into this career path. It is a great fit.
If you hadn't pursued a legal career, what would you be doing?
I grew up wanting to be a marine biologist. This is a crazy dream for a girl from a rural farm town of 3,000 people. I got certified to scuba dive at the age of 10 and had a lot of big ideas. I graduated from high school in three years so I could get out of the Midwest as soon as possible. I applied to five colleges in Florida as well as Eureka College — alma mater of Ronald Reagan — located in a very small town in central Illinois. Well, I am glad that God had a different plan than I envisioned. I loved my time at Eureka and am so thankful to be right where I am.
Who is someone who has inspired you in your career?
My paralegal Dava has not only inspired me in my legal career, but she is my glue and she makes me better in every aspect of my life. She and I have been together now almost a decade. She is calm, organized, intelligent, low maintenance, funny, dedicated, loyal, dependable and just an all-around good person. She keeps me on track when focus is needed. She talks me off the ledge when I am about to lose my cool and say something I will regret. She kicks me out the office door if I am going to run late for something important for my kids. She thinks of ingenious strategic ideas on cases before I do. As tears are rolling down my face, she reminds me that everything will be OK when I am having a terrible day. She never gets mad (or at least she does not show it) when my procrastination leaves her with limited time to get things filed. She has patience and understanding beyond measure. My clients absolutely adore her. She never complains. She is always glass-half-full. She is just a true inspiration and blessing to me in every way. I am so thankful she is in my life.
What's the best advice you've ever received?
Faith makes things possible, not easy.
What makes a good lawyer/judge?
There are many attributes that I see consistently in the good lawyers and judges I encounter. They are humble, caring, persistent, ethical folks. They genuinely care about the well-being of others and passionately believe in seeking justice. They are people who just keep doing the next right thing, even when it might mean fewer billable hours or the potential of getting slapped down by the Court of Appeals. Good lawyers and judges are thankfully not that hard to find in our community.
What is something you wish people knew about lawyers?
I think many folks equate lawyers, especially plaintiff's personal injury lawyers, with bottom-feeding, money-chasing scoundrels. Maybe I have sipped too much of the Kool-Aid, but many personal injury lawyers I know (and I know a lot of them) have a deep, unwavering compassion for those who have been wrongly injured. They are overly generous, over-worked, over-stressed, amazing humans who would give you the shirt off their backs and will fight for justice with their last breaths. When you peel back the layers on most personal injury lawyers, you will find a softy whose motivators are care and concern, not money or greed.
How do you spend your free time?
I currently have two daughters in high school. I am fiercely protective of my calendar when it comes to their golf and tennis matches. There is nothing better than following them and my husband (the assistant coach) around the golf course. I am devastated at my inner core with the thought of our oldest leaving for college in the fall, but I am looking forward to this next chapter of newfound free time!
If you could time travel to any period in history, where would you go and why?
I would go back 15 years and work less. I would suck up every moment of my girls being infants and toddlers. I would be home to tuck them in every night. I would not miss any school events. I would be more present to help them navigate middle school. I am thankful that my girls have seen a good work ethic modeled for them, but as I get ready to send my oldest off to SMU in the fall, I just want more time.
You made the switch in your career from defense work to plaintiff's work. Why did you make that change, and how does your defense experience impact your plaintiff's work?
I started my career representing doctors and hospitals. After about a decade, I realized that what I loved about being a lawyer was not using my skill set to hide insurance company money from brain-damaged babies, but instead was being a voice for patients in a system that was absolutely stacked against them at every turn. We have a medical malpractice statute that was created by a governor who was a physician. He made it very difficult for patients to sue doctors in Indiana. I think God put me in that training ground as a defense lawyer to make a bad-ass plaintiff's lawyer. It also gives me a unique vantage point to be able to protect good doctors from frivolous suits. I understand the emotional toll these cases take on doctors and am happy to tell my clients that this was just a bad outcome and not malpractice. I take that aspect of my job very seriously and feel that I am doing a service to the physician community. This is my 25th year doing Indiana medical malpractice, and there are many days I drive home thinking, "I can't believe this is the job that God is going to let me do every day." I just really love what I do.
We hear you're going to the Congo soon. What can you tell us about your work there?
Oh my goodness! I had the honor and privilege of going to the Congo this past November with the Global Orphan Foundation — a wonderful organization started by an amazing local lawyer, Michele Jackson. It was a mind-blowing growth experience full of hardship, joy, laughter and some tears. We stayed in Bolingo — a tiny, charming village dedicated to orphan care. I sampled a wide variety of experiences. I was able to help perform a goat C-section on a mama goat who had just been bitten by a Mozambique spitting black cobra. I helped interview the staff and children within the village to ascertain if their needs were being met. Their responses were so humbling and helped me find a new perspective on my own, very blessed life. These kids have such resilience and determination despite the trauma that many of them have endured. They just overflowed with love. I left a little piece of my heart there and am counting the days until my return this November.•
Please enable JavaScript to view this content.