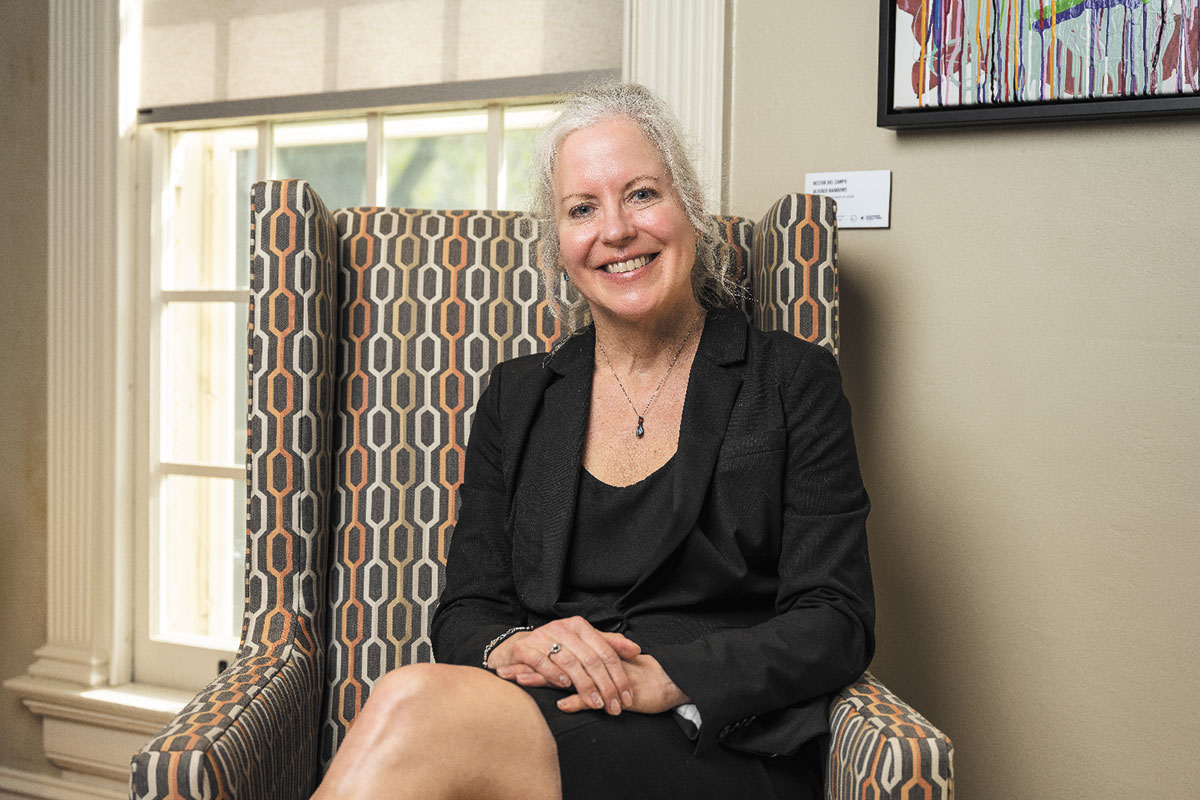 Indiana University Robert H. McKinney School of Law
Valparaiso University School of Law, 1991
Why did you decide to enter the legal profession?
Even as a little girl, I was very curious about current events, law and democracy. I guess I just never stopped asking questions about those topics. When choosing a vocation, the legal profession seemed the best fit for me.
If you hadn't pursued a legal career, what would you be doing?
I would be a bibliotherapist (prescribe books for joy and healing).   
What makes a good lawyer/judge?
I think a combination of two things: 1.) The ability to hit the metaphorical pause button when faced with a contentious dispute, and 2.) the wise use of the best tools of the legal profession — law and judgment — to craft a sensible way forward.   
What is something you wish people knew about lawyers?
I wish people understood that lawyers, at their best, are smart, creative people who are dedicated to helping individuals, businesses and governments navigate all kinds of complicated challenges.    
How do you spend your free time?
I like to be away from screens! I enjoy running (especially with my dog, River), being outside in almost any terrain or weather, reading books (with actual paper pages) and, most importantly, connecting with friends and family.
What drew you to legal education, and what do you enjoy about working with law students?
The opportunity to improve the quality, scope and accessibility of legal externships within the executive and legislative branches of Indiana's state government drew me to academia. This was long before experiential learning was a required component of legal education for American Bar Association-accredited law schools. I was enthusiastic about the creative, pedagogical nature of the project. 
I most enjoy thoughtful conversations about the possibilities and limits of the law. Beyond that, I am honored to play a role in developing knowledge and skills that prepare our law students, upon graduation and passing the bar exam, for the effective and ethical practice of law.
Why are you passionate about public service work, particularly at the state government level?
It is a very important time for state governments. Issues such as civil rights, climate change, economic liberty and reproductive health care are being addressed in one way or another at the state government level. Ultimately, law answers the question, "Who are we?" It is philosophy applied. We better, as a profession, understand what we are doing with our democracies at every level, including the state government level.
What's the best advice you've ever received
Dance like nobody's watching. Text like it will be read aloud in court.
Who is someone who has inspired you in your career?
Susanah Mead, dean emerita of Indiana University Robert H. McKinney School of Law. She inspired me as a teacher, lawyer and leader. She faced very tough professional challenges with grace and hard work. Her memory still inspires me. 
Do you have a secret talent?
I am an orchid whisperer. •
Please enable JavaScript to view this content.