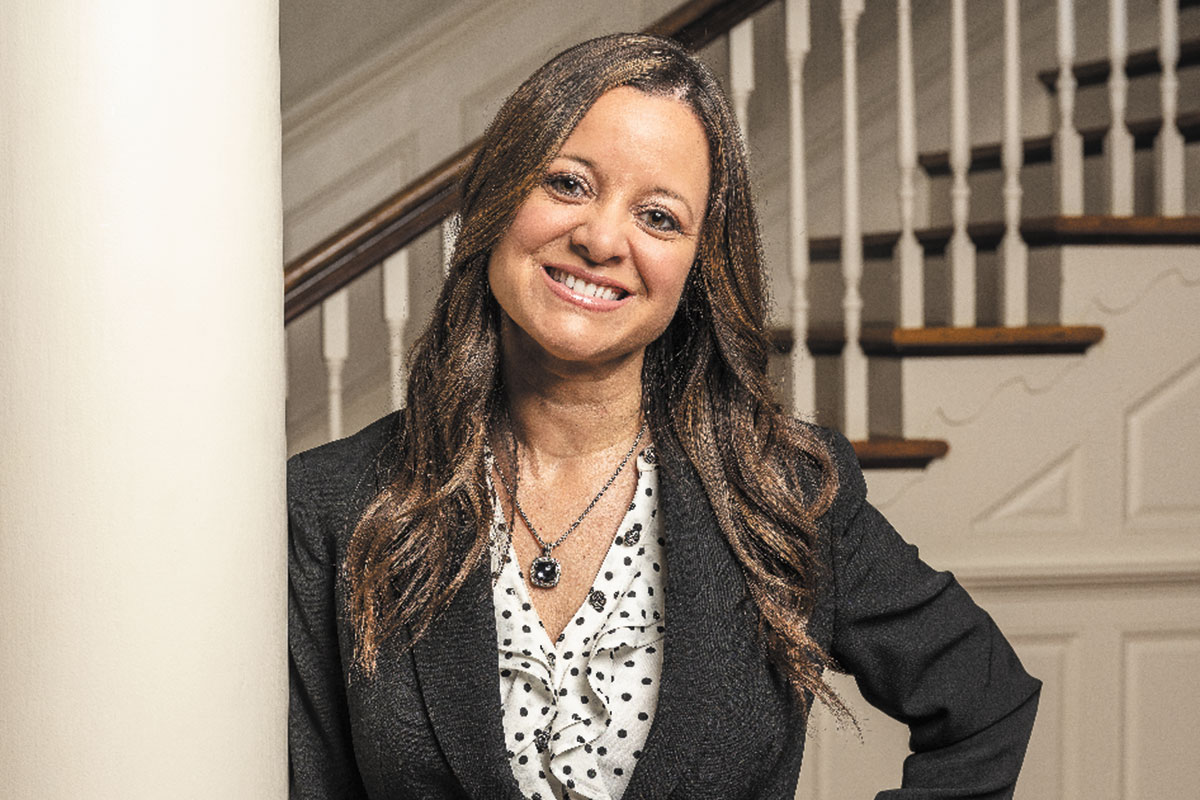 Endress + Hauser
Indiana University Maurer School of Law, 2002
Why did you decide to enter the legal profession?
My family always said I loved a good debate and arguing my point, so I should be a lawyer. But in all seriousness, I think the legal profession is a noble profession. I wanted a way to serve people by helping them find solutions to problems and helping people navigate the legal system and boiling the complex down to something simple that they could understand and relate to. I like that it's an intellectually stimulating profession and trains your mind to think in a different way and from different perspectives.
Who is someone who has inspired you in your career?
Former Chief Justice Randall T. Shepard has been an inspirational and influential mentor in my career. I was fortunate to have served as his judicial law clerk, and I learned so much from him. His passion for justice and for not only serving people in the profession, but also in the community, has been something that has also driven my passion.
What drew you to in-house work?
Being a part of a bigger strategy and helping shape it as an executive of the company. I believe in the vision of the company, of being a part of helping our customers solve some of the world's biggest problems. It was an opportunity to be engaged in a global company and expand my own learning and create the legal department for the U.S. operations, and ultimately for North America. I love leading a team and developing talent. Now I also lead four business functions, which allows me to put my business degree to use, as well.
You serve on IU Maurer's Latino Alumni Advisory Board. Why is that service important to you?
It's important for me to give back to the law school. I had such a great experience and support from the school, and there's a fantastic alumni network such that I wanted to do the same for others, and in particular for the Latinx community. I believe it is critical to increase and maintain diversity in the profession, and being a part of the Latino Alumni Advisory Board affords me the opportunity and platform to help with those efforts and be a voice at the table. It is important for the underrepresented youth to see the legal profession as attainable.
What is something you wish people knew about lawyers?
That there is more to lawyers than what is seen on TV, that lawyers are very good partners, and that they do have a true passion for service to others and their communities, which is often reflected by the pro bono work they do and/or volunteer work with nonprofit/charitable organizations.
How do you spend your free time?
I enjoy running, sitting on the sidelines of soccer fields watching my kids play, any sporting, musical or theater events, cooking, and watching movies or the latest Netflix (or other platform) series!
Do you have a secret talent?
Singing.
If you hadn't pursued a legal career, what would you be doing?
If I hadn't pursued a career in the law, I would've been an architect. I have a strong creative side and have always been fascinated by architectural design and influences. I guess I use my creative part of the brain now in terms of finding creative solutions or formulating persuasive arguments.
What makes a good lawyer/judge?
A person who has a good balance of IQ and EQ as well as the ability to adapt, be a critical thinker, simplify the complex, and be able to relate to others and see both sides of the coin before making decisions.
What's the best advice you've ever received?
Be authentic. Also, create a personal "board of directors" to surround you and be mentors/advisers/thought partners as you grow in your career. Those could be made up of people who are within your personal network and/or your professional network. •
Please enable JavaScript to view this content.