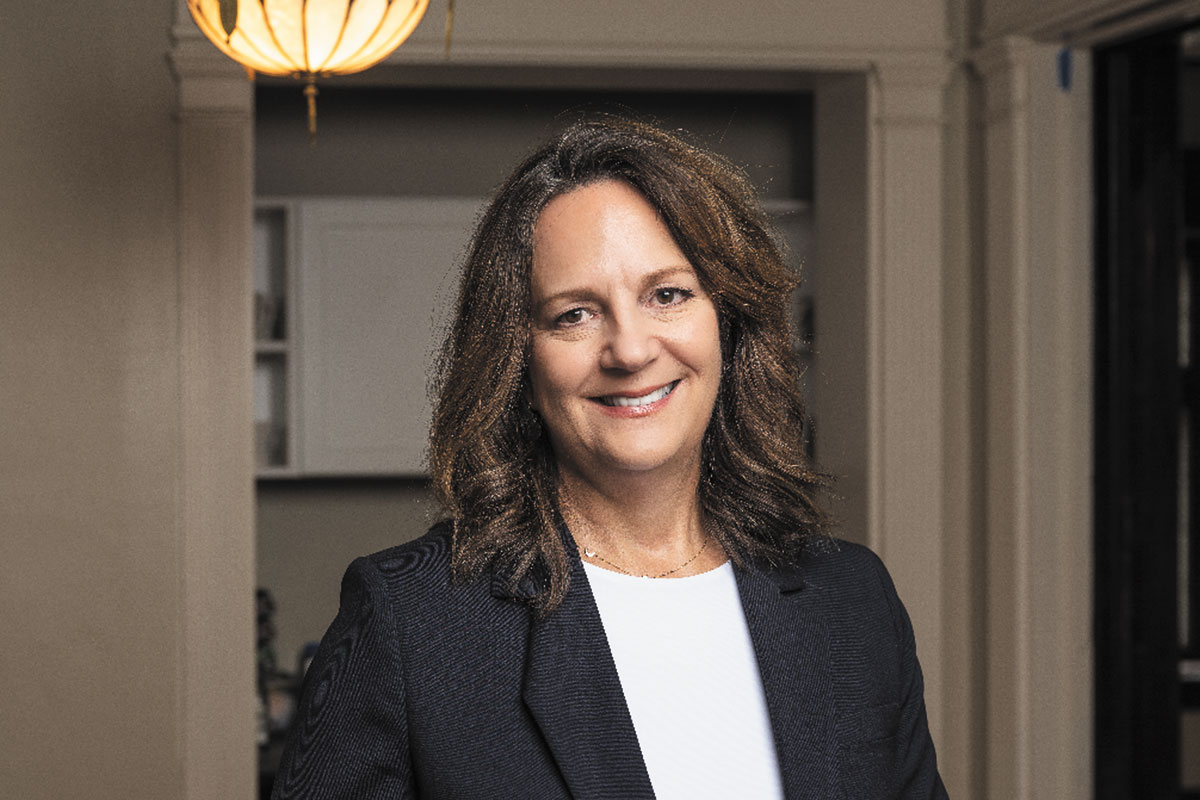 Ice Miller LLP
Indiana University Robert H. McKinney School of Law, 1992
Why did you decide to enter the legal profession?
There being no other lawyers in my family, my first real, in-depth exposure to the legal field came through business law classes taken during undergraduate business school. Those classes piqued my interest and drove me to research the law school experience and opportunities in the legal field. I decided to pursue a career in the legal profession because the work afforded me the opportunity both to analyze and solve complex problems, as well as make a difference.
How do you spend your free time?
I enjoy gardening, golfing and spending time with my three children, who have become my closest friends as they have become adults.
You've been involved in several notable construction developments in Indiana, including Lucas Oil Stadium and the Indianapolis Airport Terminal, among others. What drew you to that practice area?
My husband is an architect, so I came to learn some basics about the construction industry from his experience. I began doing legal work in the construction area after several years of general litigation experience and enjoyed adding transactional elements to my dispute resolution practice. My construction law practice has presented some of the ultimate problem-solving challenges, which is what most attracted me to the legal profession in the first place.
But probably the biggest draw to working in the construction law area has been my ability to participate in the excitement and energy when different stakeholders (public officials, developers, contractors, designers, financial consultants, lawyers and others) work together to turn a concept into reality. There is great satisfaction that comes from entities and individuals with disparate interests all coming together to achieve completion of an important project for the community.
What's one lesson you've learned in your time as Ice Miller's deputy managing partner?
The role of deputy managing partner has afforded me the opportunity to understand the skills of the various members of our team — and the challenges they face. I have enjoyed learning more about other practice areas, and with that deeper understanding has come an even greater pride in the myriad skills of our lawyers.
Perhaps the even greater learning experience, though, has been through observing and interacting more in-depth with the other business professionals in our firm. I have gained a greater appreciation for the daily challenges they address and how, through their efforts, things that we lawyers sometimes take for granted
are accomplished.
One of the important lessons I have learned is that for every challenge that arises, there are dozens — if not hundreds — of challenges that were avoided through the diligence and initiative of the various professionals throughout the organization.
Who is someone who has inspired you in your career?
After law school, I served as a law clerk to the Hon. Robert Staton at the Indiana Court of Appeals. Prior to that experience, I had not determined what area of practice to ultimately pursue, though I was disinclined to practice litigation because I was not interested in a career that called for banging on tables or shouting matches, which was the impression I had based only on the depiction of trial lawyers in the media. Judge Staton, a former litigator, inspired me to consider litigation through his example and anecdotes. He exemplified how the most effective lawyers are able to disagree without being disagreeable and accommodate the needs of their opponent when it doesn't disadvantage their client. He repeatedly demonstrated how more could be accomplished by being fair, affable and reasonable than by being hostile or issuing threats and unreasonable demands. He inspired me to view litigation as an opportunity to utilize problem-solving skills, rather than as an arena that rewarded the most aggressive approach.
What's the best advice you've ever received?
When trying to achieve work-life balance, particularly in the context of raising young children, don't make drastic decisions because you anticipate the situation is not going to work three or four years from now. Focus on arriving at an arrangement that will work for the next six to nine months and revisit it frequently. Additional options have a way of presenting themselves over time.
What makes a good lawyer/judge?
Good lawyers and judges are careful and active recipients of information, whether it be through listening or reading. They bring a healthy balance of empathy and skepticism to new issues and wait to reach any firm conclusions until after all relevant information is understood.
Do you have a secret talent?
Not that I know of, but perhaps it is so secret that I have yet to discover it.
What is something you wish people knew about lawyers?
I wish it were more universally understood that most lawyers are, first and foremost, problem-solvers rather than the cause of most difficulties or disputes. Because lawyers regularly become involved when challenging situations arise, that can unfortunately lead to the presumption of causation from this apparent correlation.
If you hadn't pursued a legal career, what would you be doing?
I would have followed a business career path, likely in human resources or marketing. •
Please enable JavaScript to view this content.