By the time the "residential eviction actions" bill was called, the Indiana Senate Judiciary Committee hearing had stretched well beyond two hours and, after hearing testimony, the session was adjourned with no vote taken on the measure.
The fatigue felt by legislators and those constituents who were still in attendance on Feb. 9 is much like the tiredness gripping many Hoosiers and community agencies that have been bracing for and facing an eviction crisis since the COVID-19 pandemic began.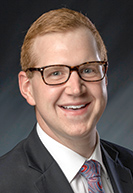 Indiana had an eviction problem before the public health emergency, according to data from Princeton University's Eviction Lab, and the upheaval caused by the coronavirus made it worse.
House Bill 1214, authored by Rep. Ethan Manning, R-Peru, was held in committee because three amendments had been filed and more may be coming.
In general, the testimony was favorable. The bill includes provisions that would restrict access to eviction records and would expunge eviction records if the landlord does not take any action for at least 180 days after filing the petition. A minor point of contention came over the requirement that mediation programs offered to landlords and tenants remain voluntary.
Senators were exiting the meeting room during the testimony because they would not have to vote on the bill. A vote is expected during the next committee hearing.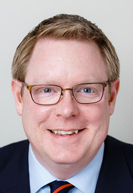 But Andrew Bradley, policy director for Prosperity Indiana, pointed out that as worn out as everyone may be, the problem with housing in Indiana is not going away.
"The most recent analysis of that weekly Census Household Pulse data from PolicyLink estimates that 92,000, or 14%, of all Hoosier renter households are currently behind on rent and at risk of eviction, with 111,000 children living in those households," Bradley told the committee. "Of those households, only 7% are estimated to have received emergency rental assistance."
Affordability crisis
When U.S. Attorney General Merrick Garland issued a call in August 2021 to lawyers and law students to help address the housing and eviction crisis, 99 law schools responded. Notre Dame Law School was the only institution in Indiana that participated.
Judith Fox, director of the Economic Justice Clinic at Notre Dame Law, had already shifted the law school's clinical operations to evictions long before the summer of 2021. Fox and the law students have coordinated pro bono attorneys to represent some tenants in court and provided help to other tenants to negotiate a plan to avoid eviction by either moving out or agreeing to a payment plan.
Still, Fox said the eviction crisis is just a symptom of a larger housing affordability crisis. The lack of homes and apartments that working families can afford, she said, is as bad as she has ever seen, with prices skyrocketing and municipalities allowing developers to build more luxury apartments rather than subsidized or low-cost units.
"We have an awful lot of people who signed leases knowing right off the bat that they're not going to be able to afford it," Fox said. "They make do for a month or two and then it all falls apart because they got to go somewhere."
Bradley pointed to data from Eviction Lab, which showed that in 2016, Indiana had an eviction rate of 4.07%, nearly twice the national rate of 2.34%. Since March 2020, Indiana has recorded 84,886 eviction petitions filed, almost twice the 44,079 filed in Missouri, the next highest state.
The affordability crisis is being exacerbated by Indiana's policy structures that are "out of step with much of the Midwest," Bradley said. In particular, Indiana is one of only five states that does not have some way for tenants either to withhold rent when there is a habitability issue or deduct rent when they make or pay for a repair themselves.
"There's really not a lot of options if you're in a place with poor conditions," Bradley said. "And yet, there's still a high ability to be able to evict people when there are problems with the unit."
Diversion program
A sticking point with HB 1214 is language surrounding landlord-tenant mediation programs. Proponents of the bill want to keep participation voluntary, with some explaining to the legislators that the conferences delay the process and cost landlords money. But housing advocates want mandatory participation.
Citing data from the Indiana Supreme Court's Landlord Tenant Settlement Conference Program, Bradley noted that as of Feb. 8, the project had recorded 1,363 requests. Of those, 93.1% did not lead to a facilitation for a variety of reasons, including one party refusing to participate or not responding. Although only 5.4% of the requests resulted in the landlord and tenant sitting down together, 75% ended with an agreement.
Brandon Beeler, director of the Housing Law Center at Indiana Legal Services, said that regardless of the language in the bill, caseloads in courts may convince landlords to try to settle.
"The eviction courts are packed across the state and everyone agrees they are busy, they are going longer and they're overwhelmed," Beeler said. "So these programs, again, are a way to get through court faster, to get through the process faster and be a benefit to all."•
Please enable JavaScript to view this content.