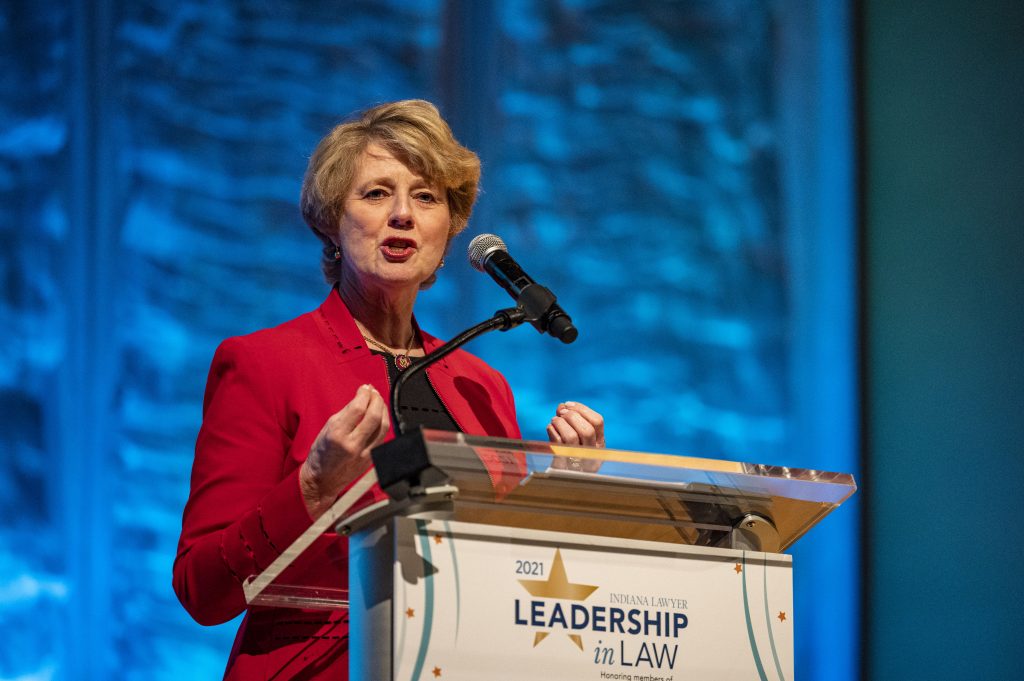 Less than one week remains to submit nominations for Indiana Lawyer's 2023 Leadership in Law Awards.
Nominations for the 2023 awards will be accepted via theindianalawyer.com through March 7. Email and mail-in submissions will not be accepted.
Since 2006, the Leadership in Law Awards have honored 15 Distinguished Barristers who have practiced law for at least 20 years, as well as 15 Up and Coming Lawyers who have practiced for 10 years or less.
Beginning in 2021, Indiana Lawyer also began recognizing Legal Support Stars who enhance the practice of law through their work as paralegals or other legal support staff.
Also in 2021, Indiana Lawyer introduced the Lifetime Achievement Award, its most prestigious honor. The Lifetime Achievement Award honors a lawyer whose contributions to the legal profession are so remarkable that they merit singular recognition.
Previous winners of the Lifetime Achievement Award include former Congresswoman Susan Brooks, Lacy Johnson of Taft Stettinius & Hollister and Senior Judge Sarah Evans Barker of the U.S. District Court for the Southern District of Indiana.
The 2023 Leadership in Law Awards will honor recipients in all four categories. Award criteria and nomination information are available online.
Recipients will be honored at an event in Indianapolis on May 31.
For more information, contact IL Editor Olivia Covington at [email protected] or 317-472-5230.
Please enable JavaScript to view this content.