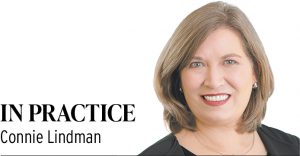 Many businesses still rely on legacy technology systems that operate as silos, including those within the health care industry. Accounting, customer relationship management, human resources and other business processes are conducted using separate platforms that either do not communicate with each other or only do so in limited ways. Enterprise resource planning (ERP) providers offer to replace the silos with a suite of integrated software applications that collect, store, manage and interpret data from business activities across departments and business units. ERP solutions integrate project management, business analytics, human resources, customer relationship manager (CRM), financial, supply chain and other applications with the goals of providing greater visibility to managers, increasing efficiency, reducing errors and saving money.
While the benefits of ERP may be substantial, implementing an ERP solution is not without its hazards. ERP implementations may take as little as six months to several years to complete. They are also complicated, time-consuming and resource-consuming both in terms of out-of-pocket costs and diversion of personnel from their core tasks. In order to reap maximum benefits from ERP with minimum implementation pain, an organization should thoroughly vet potential solutions, carefully negotiate agreements and keep a close eye on implementation.
Vetting ERP solutions
When searching for an ERP solution, businesses should allocate sufficient time to vet multiple providers. When vetting a provider, the health care organization may want to:
• Ask for and speak with references, especially within the health care industry.
• Identify the most critical components and focus on these when researching the solution. Ask about the provenance of the critical components. Were they developed by the ERP provider or did they come through a strategic acquisition? How long have the critical components been integrated into the solution and how many customers are currently using them? What issues have they encountered?
• Consider hiring an outside ERP consultant, especially if the organization's in-house information technology team lacks experience with ERP solutions or is simply understaffed. However, keep in mind that no outside consultant will have a thorough understanding of the organization's business and a consultant will not remove all the burden from the organization's own personnel.
Once a nondisclosure agreement is in place and the organization has narrowed its list of ERP providers, it helps to be as transparent as possible about the organization's business processes. Letting the ERP candidates "look under the hood" will allow them to assess the time and cost for the particular implementation more accurately, leading to less surprises for both parties.
It can also be helpful to obtain copies of the potential ERP providers' standard contracts before making a final decision between two or three solutions. ERP contracts can vary widely, and an initial early legal review will provide insight on key clauses such as warranties and limitations of liability. This may also be a good time to ask the ERP provider how flexible they are with contract negotiation generally, and specifically with implementations of the size the organization is contemplating.
ERP contract negotiation
While some ERP providers rely on a single contract, providers may present two or even three contracts to the customer: subscription agreement for ongoing use of the ERP solution; professional services agreement for implementation, configuration and any customization of the ERP solution; and cloud services agreement for hosting the solution and/or customer data.
Each of these agreements may be self-contained with its own separate warranties, termination provisions and limitations of liability tied to only the services provided under that agreement. However, in "real life" the performance of any one of the agreements may materially impact the other agreements. Understanding each party's rights and obligations under these agreements separately, as well as the interplay between them, especially during the critical implementation period, can avoid surprises down the road.
In an example scenario, a health care organization is unsatisfied with implementation progress 18 months after signing the three agreements. Eventually, the organization sends a notice of breach under the professional services agreement citing implementation failures. When the provider fails to cure the breach, the professional services agreement terminates. During the implementation period, the organization has made substantial payments to the ERP provider under each of the three agreements and may have suffered significant disruption to its business operations, all to no benefit.
The organization wants to recover all the fees that it paid to the provider, regardless of which agreement the payments fell under. However, the professional services agreement may limit recovery to only the implementation fees paid in the last 12 months, or even just the fees paid for the most recent deficient work. Fees paid under the other two agreements might not be recoverable. Moreover, the provider might insist that the organization continue paying subscription and hosting fees until those agreements expire due to nonrenewal.
To avoid this scenario, the organization might negotiate the right to terminate all the agreements upon termination of any one of the agreements for breach. Additionally, limitations of liability might allow for recovery of fees and other damages across all the agreements regardless of which agreement was breached.
Regardless of contract structure, the parties will want to ensure that statements of work and other documentation accurately and completely describe features, functions and necessary integrations, as well as assumptions and contingencies. The parties may adopt interim and final milestone deadlines, with payment tied to milestone deliverables. Testing and acceptance procedures for milestone deliverables, as well as final user acceptance testing upon completion of the implementation, can be documented in the agreement or SOW. Data security and privacy aspects should be addressed, as well as data extraction and destruction rights and obligations, during and after the subscription term.
ERP implementation
In ERP implementations, as in much of life, the ostrich approach rarely works. Too often, a carefully negotiated contract is weakened by failures to properly manage the implementation. Rather than creating issues, adhering to processes and deadlines keeps everyone on the same page and can head off issues before they become critical. Each party will need to appoint a qualified project manager with primary responsibility for ensuring a successful implementation.
After implementation starts, the parties may find that changes are necessary, advisable or simply desired. It's easy to assume, wrongly, that everyone is on the same page during a virtual meeting or email exchange, especially as individual members from both parties begin to act and feel like they are on the same team, pulling toward the same goal. It may not come to light until weeks or months later that the change was not implemented or that additional costs are being incurred. Both parties will benefit if their project managers remain diligent about change orders.
Individual team members may feel awkward giving formal notices of missed deadlines or deficiencies or may fear that giving a formal notice will create ill will or throw speed bumps into the implementation. The project managers should stay on top of all deadlines, including giving timely input and, where applicable, timely and formal notice of any missed deadlines. For example, the organization's project manager should ensure that interim deliverables received from the provider are promptly tested by the organization and timely notice of any deficiencies is given.•
Connie Lindman is a member of Frost Brown Todd LLC's Indianapolis office. Opinions expressed are those of the author.
Please enable JavaScript to view this content.