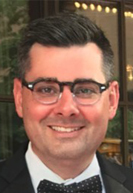 The concept of mentors has been around for just a couple (thousand) years; its origins are in ancient Greek mythology. Prior to learning this fact, I believed mentorship was born out of the relationship between Chris Farley (Tommy) and David Spade (Richard) in "Tommy Boy." Anybody else? OK, not really, but watch the classic comedy through the mentorship lens and you will quickly develop a list of dos (few) and don'ts (more than few). If you'd prefer not to learn about mentorship from Tommy and Richard, keep reading, as I've identified six helpful tips below that will undoubtedly help you get the most out of your mentorship.
The online version of the dictionary by Merriam-Webster defines mentorship as "the influence, guidance, or direction given by a mentor." The term mentorship also describes a process, program or period of time where a more experienced trusted adviser helps a less experienced colleague grow personally, professionally or both. Do not read too much into the previous sentence, because if done right, mentorship leads to growth for mentor and mentee alike. And while each mentorship is unique, I believe the following tips, which have benefited me over the past decade as both a mentor and a mentee, will benefit you, too.
Tip No. 1 for mentors: Your job is not to have all of the correct answers to your mentee's questions. Your primary role is to help a less experienced colleague issue spot so that they can better navigate whatever issues they are facing. If you simply tell your mentee what they must or must not do, you ultimately are not helping your mentee grow. A simple way for a mentor to avoid becoming merely a provider of answers is to focus on asking a lot of questions of your colleague during your conversations. Not only will your inquisitiveness help drive the conversation, but it will also show your colleague that you are engaged.
Tip No. 2 for mentors: Listen more, talk less. (This is actually pretty good advice for all humans, in nearly all situations.) Experienced professionals have a tendency to lose themselves in their "when I was a young whippersnapper" stories. As noted above, the goal is to help your mentee issue spot so they can apply your knowledge and experience to their situation. I've also found, both as a mentor and mentee, that sometimes the mentee simply needs to hear their thoughts and plan out loud. Be more of a sounding board and less of a preacher.
Tip No. 3 for mentors: Be empathetic and candid. While things ultimately worked out for Tommy, it was probably not because his mentor, Richard, empathized with his plight. To be sure, Richard had a few empathetic and candid moments during the cross-country trek with Tommy Boy (see the scene in the diner where Tommy makes his pitch to the waitress for chicken wings) but by and large he was too harsh and too direct. Do not be Richard. Instead, acknowledge that your colleague is showing vulnerability by seeking you out to begin with and respond with candid, thoughtful advice.
Tip No. 1 for mentees: See tip No. 1 for mentors. Seek advice and guidance from your mentor, not answers. If you expect your mentor to give you the correct answers, you are missing the forest for the trees. You want your mentor to help you identify blind spots that you are unable to see because you are too close to the situation. In conversations with your mentor, ask questions that will help both of you identify the strengths and weaknesses of your situation through candid conversation. Ultimately, you are responsible for deciding whether to turn left or right at the fork in the road.
Tip No. 2 for mentees: Be vulnerable to constructive feedback. One of my mentors, who has also become a good friend, regularly challenges my ideas and thoughts on any given subject. His candor in responding to my questions and comments has, in my opinion, helped me become more honest with myself in assessing any given situation. You are doing a disservice to yourself if you only hear the advice that you want or expect to hear.
Tip No. 3 for mentees: This is (mostly) about you, not the mentor, so figure out what you hope to gain from the relationship. I have mentored less experienced colleagues for a host of different reasons. Some sought specific advice and counsel related to landing a certain job or navigating a singular issue, while others sought more general advice on navigating life as an in-house lawyer. I've met with some colleagues on a regular, scheduled basis and others who call me at their convenience to talk through a more pressing issue. Do not be afraid to tell your mentor exactly what it is you are seeking from them. At the same time, do not feel like you need to explicitly detail your expectations of your mentorship each time you meet with your mentor. You may not know exactly what you need from your mentor at the outset, and it is perfectly fine for your objectives to develop naturally over time.
There is no one-size-fits-all mentorship. If you desire a mentorship that includes a specific structure, regularly scheduled meetings and explicitly stated expectations, you may be more inclined to register for a more formal mentorship program. Alternatively, if, like me, you are someone who desires less structure and prefers such relationships to develop organically, you may be more likely to develop a mentor over a cup of coffee or during a cross-country trek to save your family's auto parts business. Regardless of your preference, incorporating the above tips into your mentorship (and watching "Tommy Boy") will lead to a better, more valuable experience for both mentor and mentee.•
• Philip J. List is associate general counsel at Indiana University Health. Opinions expressed are those of the author.
Please enable JavaScript to view this content.