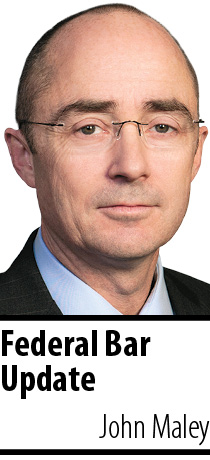 Indiana's federal courts, as well as the 7th Circuit Court of Appeals, provide substantial and important practice resources, guidance and forms on their websites. Practitioners should peruse the sites periodically, and in particular with each new case, to see the latest local rules, forms, and practice requirements before the assigned judges.
Civil forms: The Northern District of Indiana has issued a new form for the Rule 26(f) Report of Parties Planning Meeting. An editable Word version is located on the Court's website at https://www.innd.uscourts.gov/forms. Other notable forms for civil practitioners on the court's website include: the Notice to Pro Se Litigants for summary judgment motions; the Civil Cover Sheet for initiating cases; and the Civil Summons.
On the Southern District's website, various civil forms are also provided, including: subpoenas; summons; uniform case management template; uniform protective order; and attorney admission forms, including pro hac vice forms. See www.insd.uscourts.gov/forms/.
Pattern juwww.insd.uscourts.gov/forms/ry instructions: 7th Circuit pattern jury instructions are on the court's website, which also includes history on revisions. See http://www.ca7.uscourts.gov/pattern-jury-instructions/pattern-jury.htm. Many of the Indiana federal judges use some of the 7th Circuit pattern instructions, and so indicate on their section of their court's website. Northern District Judge Holly Brady, for instance, provides this guidance: "As a general practice, the Court gives Proposed Seventh Circuit Civil Jury Instructions 1.01, 1.04, 1.06-1.08, 1.11-1.13, 1.16-1.18, 1.27, and 1.32-1.34 in every civil case. The parties, however, are responsible for providing the court with all substantive instructions regarding the claims and defenses in the case."
Judge-specific procedures: Both Indiana federal district courts have detailed local rules, and with some exceptions those local rules are often identical or at least similar (by design, each court considers the other's local rules and seeks consistency where possible). Nonetheless each judge has some unique procedures, whether for motions practice or trial.
It is imperative that practitioners be aware of and follow these judge-specific procedures. Several examples show their significance.
In the Southern District, for instance, Chief Judge Magnus-Stinson's "Practices & Procedures" are 17 pages long, and include these notable requirements:
• For individuals filings including exhibits that exceed 50 pages, a paper courtesy copy shall be delivered to the Courtroom Deputy at the Clerk's Office using a specified format.
• When deposition excerpts are cited in motions, citations should be to page and line numbers, and the excerpts plus the three pages before and after the cited excerpts must be included as an exhibit.
• For exhibits filed with any motion, each exhibit is to be numbered and include descriptive identifier, e.g., "Exhibit 1 – Affidavit of John Smith."
Judge Pratt's Courtroom Procedures and Trial Practice includes the following notable requirements:
Hyperlinking: "Attorneys can include links to cited law and previous CM/ECF filings in their documents to be filed in CM/ECF. Hyperlinks provide quick and easy access to documents already in the record. Information on how to hyperlink documents may be found at http://www.insd.uscourts.gov/hyperlinking-information. Judge Pratt does prefer that hyperlinks be added to documents."
Exhibits: "Counsel shall confer and agree from the commencement of discovery on a 10 numbering system that will avoid confusion and duplication. It is recommended that the parties utilize a numbering system in which the first deposition exhibit is marked No. 1 and so on up to No. 8, for example, for the last one. The first exhibit in the second deposition should be marked No. 9 and so on. Thus, for example, the employment contract would be the same exhibit with the same number for all depositions. Then, the same exhibit numbers would be used for trial purposes. Numbers for trial exhibits need not be consecutive."
Summary Judgment: "If a party plans to file a motion for summary judgment, Counsel for that party shall contact Counsel for the other parties to the action to determine if any other party also plans to file a motion for summary judgment. In the event that more than one party plans to file a motion for summary judgment, Judge Pratt prefers to avoid simultaneous briefs on "mirror image" motions." Her Procedures then describe the briefing and sequencing.
* * *
Save the Date: This year's annual federal civil practice seminar will be Friday, Dec. 18, virtually, from 1:30-4:45 p.m. Register through the Indiana Lawyer at https://www.theindianalawyer.com/events/federal-civil-practice-update-practical-tips-from-the-bench-and-the-bar-2020-2.•
• John Maley — [email protected] — is a partner with Barnes & Thornburg, LLP, practicing federal and state litigation, employment matters, and appeals. He clerked for Judge Larry McKinney from 1988-90.
Please enable JavaScript to view this content.