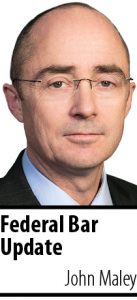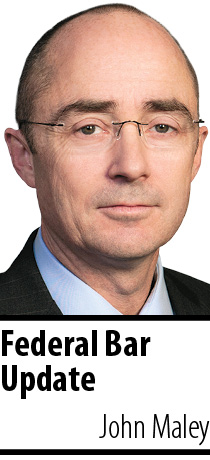 At the recent federal civil practice seminar sponsored by Indiana Lawyer, multiple Indiana federal judges commented on procedural developments. Notable highlights follow.
Northern District — Judge Damon Leichty provided insights on several practices he is already employing in civil cases. For status conferences that he conducts — typically midway or so between the Rule 16(b) conference held by the magistrate judge and the discovery deadline — he ordinarily expects counsel to appear in person. For good cause, such as significant distance, telephonic participation might be allowed. For any phone participants, landline rather than cellphones must be used, and without speaker phones. Judge Leichty noted that in-person attendance by counsel is desired in part so that counsel and the judge can interact more personally than they could by phone.
Judge Leichty noted that he is interested in more oral advocacy and lawyer development. He wants attorneys, particularly younger litigators, to have more opportunities to be in court developing advocacy skills and confidence. To that end, he is holding argument on most motions. He also commented that this benefits him, both from having oral advocacy and providing an opportunity to work with and get to know the federal bar better.
Regarding exhibits, Judge Leichty prefers numbers rather than letters and wants parties, to the extent possible, to use common numbering through discovery for ease in motions practice, hearings and trial.
Lastly, he noted that the Northern District is currently averaging 41.6 months from filing to trial in civil cases, and that the court desires to shorten this timeframe.
Southern District — Chief Judge Jane Magnus-Stinson outlined the Southern District's continuing heavy caseload. For the fiscal year ending Sept. 30, 2019, based on weighed filings per judgeship, the Southern District was the busiest district in the 7th Circuit and the second-busiest in the nation. Beyond an increase in criminal filings, total civil filings have increased from 2,741 in 2015 to 5,851 in 2019. Part of that increase derives from the Cook Medical multidistrict litigation cases, which accounted for 2,106 new filings in 2019. Total pro se and prisoner pro se filings are up, with 1,732 total pro se filings in 2019. Overall pending ripe motions in civil cases at year end were 1,371.
One area of concern for the court is the extreme volume of motions for extension of time. From Jan. 1-Nov. 30, 3,899 motions for extension of time were filed. The processing of each such motion requires on average five actions by court personnel, including judicial officers, resulting in almost 20,000 acts by court personnel in that 11-month period on extension motions. Chief Judge Magnus-Stinson commented that many requests for time fail to comply with Rules 1, 6 and 16, with a showing of good cause not demonstrated. Further, many motions fail to comply with Local Rule 6-1, including reciting whether opposing counsel consents or objects to the extension.
Further, many extension motions fail to comply with Local Rule 6-1(a)(5), which requires motions for extensions of time to "be filed at least three business days prior to the deadline absent extraordinary circumstances, or summary denial may result." Now that this requirement has been in effect for more than a year, Chief Judge Magnus-Stinson noted that denials are probable when the three-day advance filing rule is not filed, and without leave to refile the motion. Counsel must calendar and abide by the three-day rule.
Regarding summary judgment motions, she advised as follows: As a defendant, if moving for summary judgment is appropriate, make sure: you are addressing the latest version of Plaintiff's claims; you are addressing all issues raised (if responding, track the movant's brief); you are complying with the judge's practices and procedures; and you are being succinct.
Chief Judge Magnus-Stinson reminded counsel: "The 7th Circuit has noted the inappropriateness of 'cherry-picking isolated phrases' from the record, stating '[Defendant] seems to have based its litigation strategy on the hope that neither the district court nor this panel would take the time to check the record. … Further, the costs incurred while engaging in these shenanigans stand a real chance of being declared excessive under 28 U.S.C. § 1927, even if the abusive party prevails at trial on remand.' Malin v. Hospira, 762 F.3d 552, 564-65 (7th Cir. 2014)."•
• John Maley – [email protected] – is a partner with Barnes & Thornburg, LLP, practicing federal and state litigation, employment matters, and appeals. He clerked for Judge Larry McKinney from 1988-90. Opinions expressed are those of the author.
Please enable JavaScript to view this content.