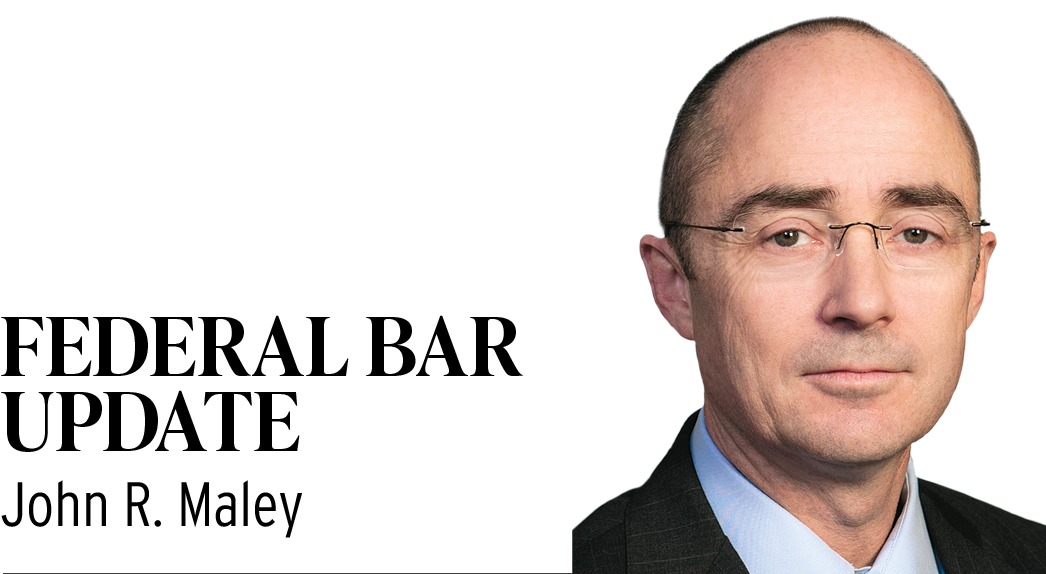 Rules matter in federal civil practice, as recent decisions from the 7th Circuit Court of Appeals and district courts in Indiana confirm.
Appeals from oral rulings: When an appeal is from an oral rather than written ruling, the rules require a transcript. The 7th Circuit addressed this in Braam v. Carr, 37 F.4th 1269, 1276–77 (7th Cir. 2022), writing that, "Rules 10(b) and 30(a) of the Federal Rules of Appellate Procedure and Circuit Rule 30 require the appellant to provide a transcript of the decision." The court added, "This procedural requirement facilitates the appellate process by ensuring that the court and parties are in agreement as to exactly what was said. Transcripts also eliminate the need to listen to lengthy audio recordings in order to locate relevant excerpts."
Appellants in Braam did not initially provide a transcript. The court wrote, "We ordinarily enforce the transcript rule by dismissing the appeal or summarily affirming the district court. See, e.g., Jaworski v. Master Hand Contractors, Inc., 882 F.3d 686, 689 (7th Cir. 2018); Dupree v. Hardy, 859 F.3d 458, 463 (7th Cir. 2017); Tapley v. Chambers, 840 F.3d 370, 375–76 (7th Cir. 2016). Accordingly, we ordered the plaintiffs to show cause why we should not dismiss this appeal or summarily affirm the district court's order."
In response, appellants stated that the trial court had posted an audio recording, and that counsel was told by the 7th Circuit Clerk's Office that a transcript was unnecessary under the circumstances.
The 7th Circuit, in an opinion by Chief Judge Diane Sykes, wrote, "That's not a proper way for counsel to discharge her duties. Circuit Rule 30(b)(1) is unambiguous. It says, 'If the appellant's brief challenges any oral ruling, the portion of the transcript containing the judge's rationale for that ruling must be included in the appendix.' There are no exceptions."
As for reliance on the clerk's office, the court wrote, "And the role of our clerk's office is to maintain our records; attorneys should not lean on it for legal advice regarding the interpretation of our rules. Attorneys who appear before our court are obligated to familiarize themselves with the Federal Rules of Appellate Procedure and our Circuit Rules; that duty may not be outsourced."
Ultimately, however, the appeal was not dismissed, with the court writing, "Nevertheless, counsel appropriately apologized for her error and promptly ordered and filed a transcript of the judge's ruling. Secretary Carr informed us that he did not suffer prejudice from the delay and would not seek summary affirmance or dismissal. Accordingly, we discharge the order to show cause."
Diversity jurisdiction, LLCs, FRCP 27: In Qin v. Deslongchamps, 31 F.4th 576, 577 (7th Cir. 2022), an individual desired to bring suit in federal court based on diversity jurisdiction but did not know the citizenship of the potential defendant LLC's members. Seeking to gain that information to establish diversity, he filed a petition under Rule 27 seeking to depose a known member of the LLC to learn the other members and their citizenship. The district court denied the petition, and appeal followed.
The 7th Circuit affirmed, confirming that "Rule 27 allows for a particular and narrow form of inquiry to take place before a suit is filed. However sympathetic one might be with Qin's plight, his desire to take what amounts to pre-suit jurisdictional discovery falls outside the limited scope of the rule." Rule 27, the court wrote, "provides only for the perpetuation of testimony that is at risk of becoming unavailable."
Dropping a party or claim — Rule 41(a) vs. Rule 15(a): The 7th Circuit has held for some time that Rule 41(a) is not available for dropping parties or claims, but instead is for dismissing actions. See Taylor v. Brown, 787 F.3d 851, 857 (7th Cir. 2015) ("Although some courts have held otherwise, we've said that Rule 41(a) 'does not speak of dismissing one claim in a suit; it speaks of dismissing 'an action' — which is to say, the whole case'"). Instead, the 7th Circuit views amendment of the pleading under Rule 15(a) as the proper vehicle for dropping parties or claims.
Two Northern District of Indiana cases addressed this in the same week late last year. In Montgomery v. Ethicon, Inc., 2021 WL 4860862 (N.D. Ind. Oct. 20, 2021), the parties stipulated to dismiss six of 15 claims from the complaint. Judge Damon Leichty followed Taylor¸ writing, "Because this stipulation concerns something less than the entire action, Rule 15 governs rather than Rule 41. See Fed. R. Civ. P. 15(a)(2), 41(a). Rule 15 authorizes a pleading's amendment that drops singular parties or claims, Taylor v. Brown, 787 F.3d 851, 858 (7th Cir. 2015), and the 'court should freely give leave when justice so requires'—not least when the parties stipulate, see Fed. R. Civ. P. 15(a)(2)."
Judge Leichty fashioned a practical solution to amendment, however, writing, "As written, the rules could prove terribly inefficient for counsel and clients if they were required to file an amended complaint, thereby triggering a new answer, just to perform the simple task of removing a claim or party that everyone agrees has turned out immaterial to the suit, not least forgetting the longstanding tradition of pursuing this relief in many federal courts facilely under Rule 41(a). The court deems this amendment (by deletion rather than interlineation) effectuated instanter through this order without need to file amended pleadings."
Several days later, in Ford Motor Credit Company v. Fincannon Ford, Inc. 2021 WL 4948245 (N.D. Ind. Oct. 25. 2021), Judge Holly Brady denied a request from the plaintiff to dismiss a defendant under Rule 41(a). She identified other options, writing, "Plaintiff is not without options to proceed. It could try the guaranty claim against (Defendant) Linda. At the conclusion of that trial, liability would be determined as to all Defendants and a damage determination could be made. It can file the amended complaint omitting Linda and proceed against the remaining Defendants. It could dismiss every Defendant other than Fincannon, at which time the proposed judgment could be entered. It could convince Linda to agree to an entry of judgment against her, with the parties left to decide how that judgment is collected. There may be other options the Court has not considered."
Conclusion: Thus, as all the cases in today's column confirm, rules do matter in federal civil practice.•
__________
John Maley — [email protected] — is a partner with Barnes & Thornburg LLP, practicing federal and state litigation, employment matters and appeals. He clerked for Judge Larry McKinney from 1988-90, serves as chair of the Local Rules Advisory Committee, S.D. Indiana, and is a member of the Local Rules Advisory Committee, N.D. of Indiana. Opinions expressed are those of the author.
Please enable JavaScript to view this content.