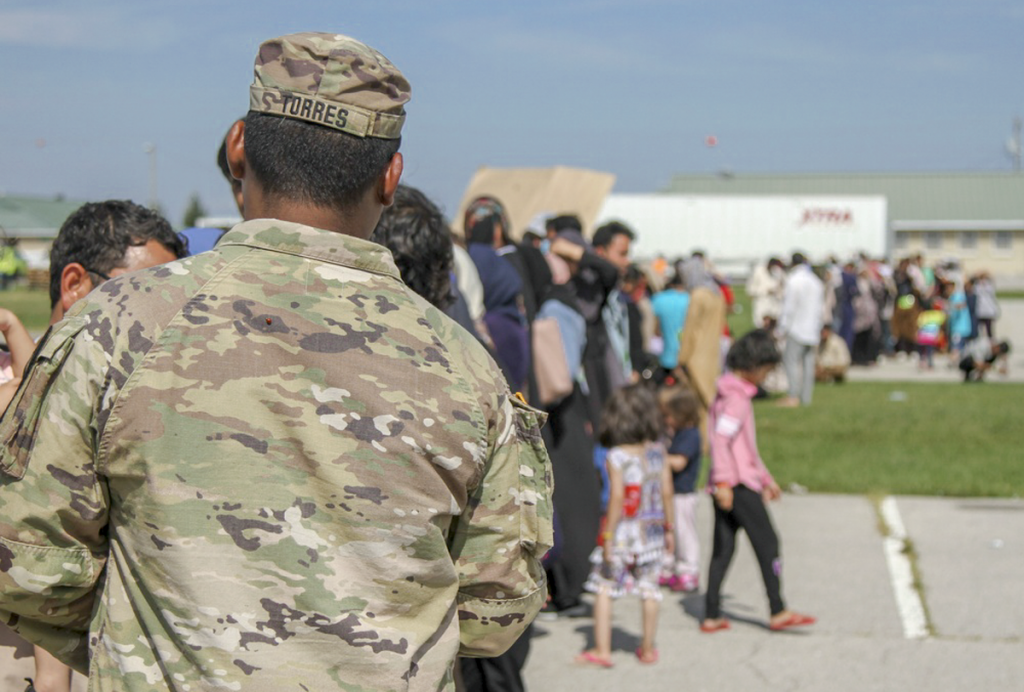 Three days after the final group of Afghan evacuees departed from Camp Atterbury, DeFur Voran associate Kelli Liggett met with some of the families who had resettled in Muncie.
One by one, in 25-minute increments, the attorney spoke with the groups who had escaped the Taliban to get a better sense of their legal needs as they move toward permanent residency in the United States.
What she found on Jan. 28 was a mix of immigration cases — many of which, she estimates, won't be processed by the time their humanitarian parole status is up in two years.
Coming to America
On Aug. 31, Indiana Gov. Eric Holcomb announced Edinburgh's Camp Atterbury would serve as one of eight U.S. military bases to house the evacuees who left Afghanistan after the American withdrawal and Taliban takeover of the country.
The first 1,000 evacuees arrived at the training base for the Indiana National Guard as part of the Department of Homeland Security's Operation Allies Welcome on Sept. 2, after undergoing a "multilayered" vetting process. Throughout the next five months, more than 7,200 evacuees lived on the Indiana base.
DHS recently announced the final group of Afghans temporarily housed at Camp Atterbury had left on Jan. 25. Exodus Refugee Immigration Inc., one of the nongovernmental agencies that has played a role in resettlement efforts in Indiana, recently estimated 500 to 600 of the evacuees have now resettled in the Hoosier State, mainly in central Indiana but also in cities including Bloomington, Fort Wayne and Muncie, among others.
Legal limbo
Due to the chaotic nature of the U.S. withdrawal from Afghanistan, evacuees arrived in the U.S. with varying legal statuses.
Many Afghans had obtained, or had started the process of obtaining, special immigrant visas, which were given to those who worked for the U.S. government for a specified amount of time during the 20-year war in Afghanistan.
Other evacuees became eligible for Priority 2 upon arrival, an SIV expansion, while a larger number fell under the label of humanitarian parole, which is not the same status as a refugee.
A recent report by DHS showed the number of humanitarian parolees, who have been granted protection from deportation for two years and are eligible to apply for work authorization, is significant.
A report on Operation Allies Welcome submitted to Congress on Jan. 28, showed that 36,433 Afghan evacuees — more than 40% — lack a direct pathway to securing legal residency, while 36,821 Afghan evacuees had applied for SIVs.
In recent years, typically 2,000 requests are made for humanitarian parolee status, a little-known program that is not designed to replace refugee processes, according to Exodus. It's estimated that more than 40,000 parolee requests were made in 2021.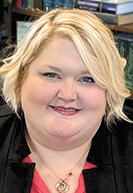 The report also detailed smaller groups of Afghans who are lawful permanent residents (3,529), SIV holders (3,290) and evacuees who have been refereed for traditional U.S. refugee admissions (1,941).
Rachel Van Tyle, director of legal services for Exodus, said the legal statuses of the families the nonprofit has worked with in Indiana reflect the national numbers.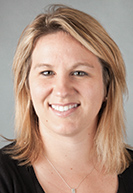 "I would say, so far, we're guessing it's going to be 50-50, or maybe a little bit higher on the asylum side," she said. "Part of the issue with the SIV cases are, people may qualify, but they might not be able to get the documentation needed in order to finish the application. … If they don't have a contact person, that could be really hard."
For those applying for asylum, it could be a lengthy process on an already overburdened system. According to the Transactional Records Access Clearinghouse at Syracuse University, the current backlog of cases in immigration courts is at a record of almost 1.6 million.
"With asylum, you file the application and then you have an interview in Chicago. Since the pandemic, I've filed probably 10 asylum applications and I haven't had a single interview since 2020," Liggett said.
What's next?
To help speed up the process, humanitarian groups are calling for federal action.
Proposals for an "Afghan Adjustment Act" are modeled after bills such as the Cuban Adjustment Act of 1966 and the Adjustment of Status of Indochina Refugees of 1977, which both allowed evacuees to obtain green cards after a year.
Another option would be for the federal government to extend the parole status of the evacuees.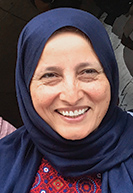 For many evacuees currently living in the U.S., anxieties persist, but not for themselves, said Bibi Bahrami, founder of Awaken Inc. in Muncie. Many of the evacuees
in Indiana still have family and friends that haven't escaped Afghanistan.
Immigration lawyers say with the number of humanitarian parole statuses already at an all-time high, the chances of getting those Afghans over quickly are slim.
But a bright spot for the evacuees has been the number of resources available to them upon arriving in Indiana and the work done toward resettlement out of Camp Atterbury, Van Tyle said.
One local effort can be seen in Muncie. The Muncie Afghan Refugee Resettlement Committee, born from Awaken Inc., has pledged to help each Afghan family for six months. The MARRC project has helped connect Afghan families with key resources such as education, employment and legal services as well as setting up driving lessons and English classes.
Bahrami's story is not unlike many of the current evacuees. Her family fled Afghanistan after the Soviet Union invaded in 1979 and eventually immigrated to Muncie after spending six years in a Pakistan refugee camp.
Over the last few months, Bahrami said she has received calls from Afghans at military bases from outside Camp Atterbury, and some of the families have moved to Muncie because of the quality of life.
"I want to make Muncie a light on the map of Indiana — an example to the entire United States," she said.
Van Tyle said the number of Indiana attorneys offering pro bono assistance thus far has been encouraging, but help is still needed.
"There's a huge need," said. "This is small sacrifice on an attorney's time, but it makes an immeasurable difference on a person's life."•
Please enable JavaScript to view this content.