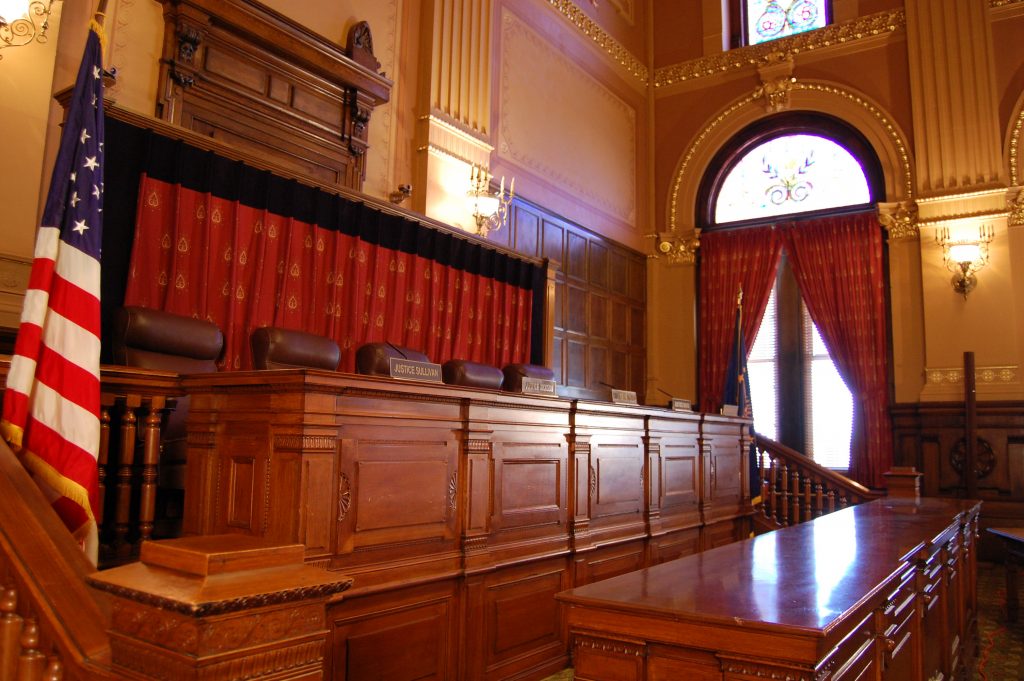 The Indiana Supreme Court announced Friday they are hiring for two new vacancies on the Marion Superior Court.
The vacancies come from Judge Elizabeth Ann Christ and Judge Marcel Pratt who are retiring. Christ will effectively retire on April 1 and Pratt on May 31.
The judges were part of the Criminal Division and Traffic Court, but the Marion Superior Court Executive Committee transitioned the two courts to the Family Division after looking at caseload allocation and local court rules. The committee also offered for any sitting judge to transfer but none of them chose to.
The Marion County Judicial Selection Committee chaired by Chief Justice of the Indiana Supreme Court Loretta Rush and vice chair Court of Appeals Chief Judge Robert Altice is asking for applications to be submitted by noon on April 21.
Applications consist of a statement of economic interest, wavier and statement of consent, letters of recommendation, photograph, and writing samples and military service documentation if applicable.
To be eligible for the positions one must be a resident of Marion County and an attorney admitted to Indiana bar for at least five years. What political party applicants are members of will be considered as well. State law prevents more than 52% of judges in Marion Superior Court from being members of the same political party.
The committee will hold interviews in May, after which they submit a list of six names to Gov. Eric Holcomb for him to appoint the most qualified candidate. Details on the public interviews will be announced closer to that time.
Please enable JavaScript to view this content.