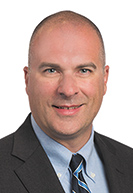 By David McGimpsey
Data has transformed how every industry does business, including utilities. The term "digital water" is a hot topic right now as more water and wastewater utilities look to improve operations and communications with customers. While it can be challenging for utilities to take steps toward implementing digital water technologies, those that do could see significant benefits across multiple departments.
What is digital water?
Digital water uses technology to collect data on assets and operations and connect that data to allow better informed planning and decision-making.Water and wastewater utilities often operate in a reactive mode — responding to a pipe that bursts or making changes after complaints about water quality.
With digital water, water and wastewater utilities can be proactive because the monitored data can quickly show where leaks are occurring or alert the utility when water quality is negatively affected because of a change in normal conditions. Digital water also provides for predictive maintenance. Using artificial intelligence and machine learning, utilities can leverage their data streams to identify problems before they arise.
Data from various collection points, when analyzed together, can dictate where the utility should focus resources, prioritize improvements and support rate increases.
Why go digital?
Water loss (known in industry as nonrevenue water) represents a tremendous problem for utilities. Utilities spend ratepayer dollars to treat, test, pump and store water that ultimately leaks from their pipes and tanks. Minimizing nonrevenue water saves money, eases the strain on water supply and promotes conservation. Technology offerings in the digital water sector allow utilities to identify and prevent water loss, which in turn reduces costs and conserves water.
Water and wastewater utilities may discover many benefits when adopting digital technology in operations.
• Asset management. It's more common than one thinks that a utility is unaware of all its assets. Recently, Cindy Wallis-Lage, president of Black & Veatch's global water business, appeared on my podcast, "The Water Values Podcast." Cindy gave the example of Yorkshire Water in the U.K., which digitized its assets and discovered 20 percent more assets than it previously had believed.
In addition to identification, digital water technology gives utilities the capability to monitor asset condition and performance in near real-time. Utilities will be able to determine which pipes will need to be replaced first or where leakage is occurring based on accurate data, rather than mere assumptions based on pipe material or age.
• Operational efficiency. Data is often collected within silos, but with digital water technology, that data can work together to provide information that guides where actions should be taken. For example, by proactively replacing pipe, utilities can save time and money through coordinated and competitively procured infrastructure, rather than attempting to perform the infrastructure replacement after a failure. The pressure of reacting in an emergency often produces more expensive and suboptimal results.
• Workforce optimization. Many utilities stretch their workforce as thinly as possible. Moreover, the utility industry also is experiencing an ever-aging workforce. Digital water allows utilities to allocate their employees to high-priority tasks and allows the artificial intelligence and machine learning predictive maintenance programs to deliver optimal results on time-consuming, data-intensive tasks. The result is better decision-making and an optimized (and presumably happier) workforce.
• Customer relations. Digital water enhances demand side and supply side conservation. It's one thing to ask customers to reduce water use because of a drought; it's another to show them exactly how much water they use daily and how it compares to their neighbors. By upgrading the customer interface and using smart metering, utilities can provide up-to-date and accurate information to water users. This data can be used to support decisions made by the utility, such as requests for water conservation or rate base increases.
Utilities can also enhance their customer relations by optimizing their nonrevenue water, which is supply side conservation. Nonrevenue water optimization allows utilities to talk the talk and walk the walk of conservation rather than just mandating customer conservation.
ROI: Utilities see cost savings
ROI is where the rubber hits the road. Utilities will not invest in technology unless it makes financial sense. Research on the impact of using technology to collect and connect data by water and wastewater utilities is limited. Some anecdotal information shows utilities that adopt a data-driven approach see positive results.
When Cindy and I discussed digital water on my podcast, she gave two examples from her work with Black & Veatch. Yorkshire Water, the utility that discovered unknown assets when moving to digital water, reduced its reactive maintenance tasks by 31%. In just three months, Yorkshire Water saved nearly $60,000 in maintenance planning.
The city of Lawrence, Kansas, also saw cost savings from implementing digital water technology. It established a central location for monitoring all its plants, leading to a $150,000 reduction in annual operating costs.
Implementing digital water
Going digital requires water and wastewater utilities establish a plan for how to collect, store, monitor and analyze the data. Often, digital water technology implementation can use the utility's existing data streams. Digital water also requires finding a platform to bring all the data together and share it with customers. Several technology providers offer these platforms.
Utilities considering digital water technologies can take two approaches — implement a plan across all channels at the same time, or institute digital water incrementally by focusing on one part of operations, such as asset management or workforce, before expanding to other areas.
What approach the utility selects will depend on many factors, including costs and resources to implement a plan. Technology can provide utilities with the tools to reduce costs, increase efficiency and improve operations and customer relations. Those who choose to make the upgrade to digital water will find many benefits today and in the future, especially because the earlier data collection begins, the more data that artificial intelligence and machine learning will factor into their predictive algorithms. When will your utility take the plunge into digital water?•
• David McGimpsey — [email protected] — is a partner in the Jasper office of Bingham Greenebaum Doll LLP and is the firm's utilities and environmental practice group chair. Opinions expressed are those of the author.
Please enable JavaScript to view this content.