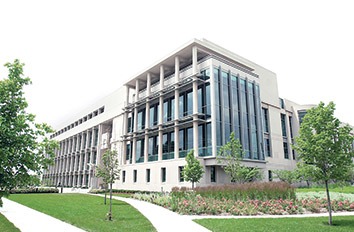 The Indiana University McKinney School of Law celebrated its 11th annual Student Organization Awards on April 13.
The First Generation Law Society won the Student Organization of the Year award.
The group collected LSAT prep books and gathered other information to assist undergraduate students thinking about attending law school.
First Generation Law Society also won Best New Student Organization of the Year.
The Intellectual Property Student Association and Sports and Entertainment Law Society won Best Collaboration of the Year for their joint networking panel.
The Service Project of the Year award went to Women's Caucus for its 45th annual auction, which raised $15,000 for the Center for Victim and Human Rights.
Finally, Blaize Hiatt received the Outstanding Student Leader of the Year award.
Hiatt, the president of Phi Delta Phi, was recognized for her leadership to enhance the spirit and community of the law school through engagement in service and programs.
Please enable JavaScript to view this content.