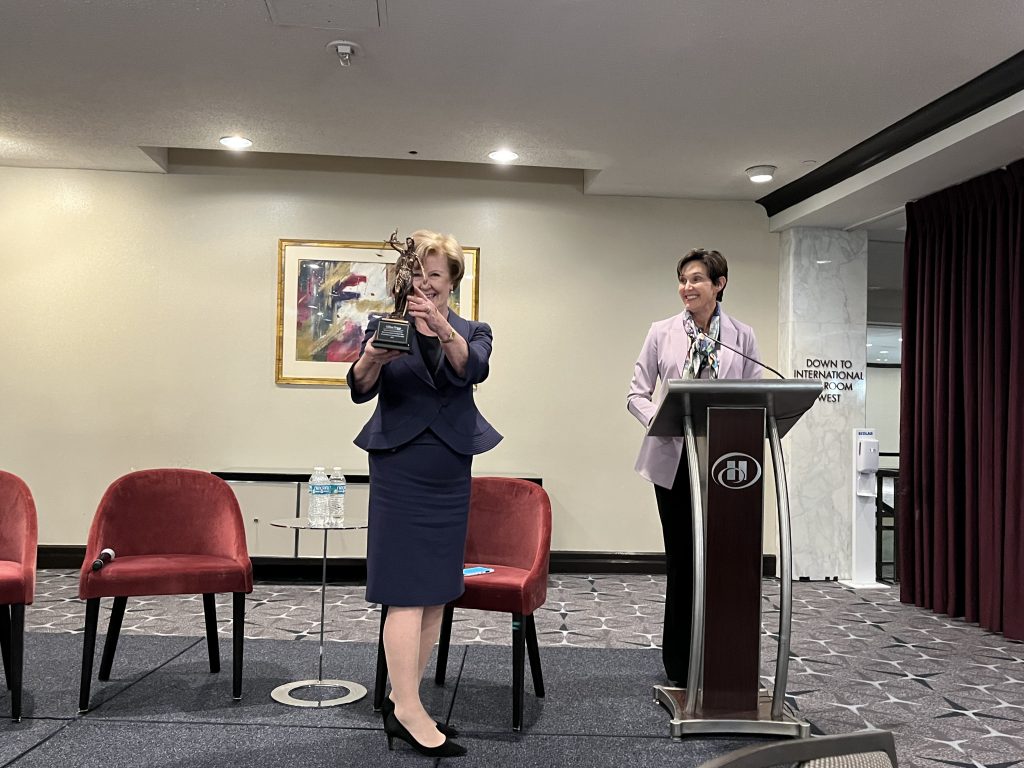 Indiana University McKinney School of Law professor Yvonne Dutton attended the American Society of International Law annual meeting from March 29-April 1 in Washington, D.C.
She was a moderator and panelist for the Women in International Law Group's business meeting.
Dutton serves on the law group's scholarship prize committee.
At the meeting, the group highlighted winners of its 2022 scholarship, which aims to highlight excellence in international law scholarship involving women and girls, gender, and feminist approaches.
Dutton was a host for the group's luncheon where its Prominent Woman in International Law Award was presented to Gillian Triggs, United Nations assistant secretary-general and assistant high commissioner for protection with UNHCR.
She attended the meeting thanks to an IUPUI EPIC Taking Action Challenge Grant, which supports programming, conference travel and other activities aimed at helping women faculty.
Please enable JavaScript to view this content.