What began as a conversation 18 months ago culminated in May with the merger of the guardian ad litem and court appointed special advocates programs in Allen County, bringing together attorneys and volunteers to serve the abused and neglected children who are involved with the court system.
The new Allen County Office of GAL/CASA administers the attorney guardians ad litem and the volunteer court appointed special advocates. Currently, the office is marshalling about 15 attorney GALs and over 150 CASA volunteers to serve about 1,200 children in Allen County who have been designated as children in need of services or whose parents are going through involuntary termination of parental rights proceedings.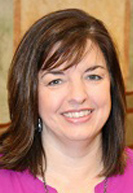 "What we're trying to do is … make the system work for kids, that's what it's supposed to do," Nancy Springer, director of the new Allen County office, said. "… I think everybody that works in the court with CHINS cases knows that sometimes the system gets in the way of that. And we have to be careful as advocates to make sure that the concerns of parents and the caregivers and all these other folks that are involved don't overshadow the needs of the child and that we really are focused on the needs of the child."
A key to accomplishing that goal is assigning CASA volunteers to help guardians ad litem. Traditionally, attorneys who work as GALs are constrained by the program's budget and cannot meet with the children they are serving. However, CASA volunteers have the time and training to interact face-to-face with the youngsters, so some of the volunteers are now being enlisted to visit the GALs' children and report their findings.
Also, the CASA volunteers bring a different perspective because many have not had jobs in the courts, the law or in a social services agency. Springer said she sees this as an advantage because the volunteers are looking at these families in crisis from their personal viewpoint and asking what they would want to happen if their child was in a CHINS case.
"We need that perspective from the community," Springer said. "I feel like we need the community to buy in and be part of the solution. This is a community issue that we're dealing with and we need them to be part of the solution."
More face time
The idea to combine the GAL and CASA programs sprouted when now-retired Allen Superior Judge Charles Pratt and Springer, then-CASA director, began discussing ways to improve the program. Pratt maintained that frequent face-to-face visits would provide better outcomes for Allen County kids involved with CHINS and TPR cases.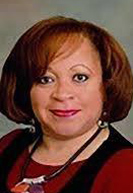 Pratt retired May 1 after more than 20 years on the bench. His successor, Judge Lori Morgan, who is the first Black female judge in Allen County, said she also believes in the importance of having eyes on the children. CASA volunteers and GALs, Morgan said, provide an invaluable service by giving the court a fuller picture of what is happening in the child's life.
"The CASA volunteer and the guardian ad litem is the child's advocate," the judge said. "They'll be conducting research investigations to get a window into the world of the child and they'll let us know from their perspective (what is in) the best interest of the child, because we're here to serve children."
Stephen Griebel, solo practitioner in Churubusco, has served as a GAL in Allen County since 2006. He echoed Morgan in observing that everyone involved in the case wants to do what is in the best interest of the child, but he said not everyone agrees on what the best thing actually is.
In his 15 years of service, Griebel has been a GAL for all ages of children from newborns to teenagers and has handled cases involving abuse, neglect, sexual molestation, domestic violence and drug use. He gets information from school counselors, therapists, physicians and others who are helping the children. Then he reviews the documents that are available before preparing his own report to present to the court.
The work leaves him and the other attorney GALs little time to meet with their children personally, Griebel said, which he acknowledged raises concerns that GALs are too insulated. But with the merger, he will be able to get a little more connected to his young charges through the CASA volunteers and will have more information to use when offering his view of what is in their best interests.
As a guardian ad litem, Griebel is currently serving 86 children in 48 cases. The work is complicated and exhausting, he said, but as the son of a pastor and as an attorney, he said he feels a responsibility to give back.
"I don't know how else to say it, but there is such a need," Griebel said.
'Real information'
Springer noted a lot can be learned by actually being in the same room as a child and having a conversation. The CASA volunteers can glean information about the youth's well-being through not just hearing what the child has to say but also by looking at his or her demeanor and living arrangement.
Sometimes the volunteers pick up on unspoken clues and determine the child may be dealing with more than previously realized by the court. Other times, Springer said, the work gets a "little divine intervention" when a CASA volunteer has some unique expertise that fits with what a child needs at that moment.
All of the facts and impressions the CASA volunteers gather benefit the attorney GALs, she said.
"We have a wonderful pool of attorneys that serve as guardians ad litem, no doubt, they do a fantastic job," Springer said. "So they still do the same work they did before, but now they have … real information from someone who has been there recently in the home."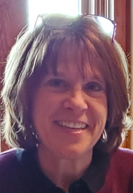 To Peggy Eschenbacher, the pairing of GALs with CASA volunteers makes sense.
A CASA volunteer since 2009, Eschenbacher said she knows the guardians ad litem do not have time for personal visits with the children, so she immediately offered to help. Currently, she is working five cases for GALs along with another five CASA cases.
Eschenbacher will typically meet with the children individually, either in person or through videoconferencing. She will ask them such things as how they are doing, what they need and what they would like the GAL and judge to know. Then she will log her notes into the Optima case management system for the attorney GAL to review later.
Eschenbacher brings a lot of insight gained from her tenure as a CASA volunteer to her work with the GALs, she said. Some days can be bad, and occasionally the children's parents will aim their frustration toward her. But she said she views her job as planting a seed within a child that the next person who helps the youngster can nurture.
"I love it," she said. "I don't think I will be giving it up any time soon."•
Please enable JavaScript to view this content.