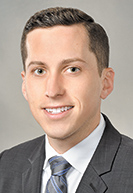 By Tyler Moorhead
The landscape of the modern workplace is changing. Surrounding states have legalized marijuana. CBD oil has entered the Indiana market. And vaping is growing at an unprecedented rate. As these changes materialize in the workforce, employers are left asking, What what are these substances? Are they legal? And how can employers prepare themselves before these problems appear at their places of business?
In March 2018, Indiana signed into law Senate Enrolled Act 52, which legalized the use and sale of CBD oil in Indiana. CBD oil is extracted from the hemp plant and is required to have less than 0.3 percent tetrahydrocannabinol (THC) — the compound that produces the "high" typically associated with marijuana. With such trace amounts of THC, CBD oil does not produce a mind-altering effect upon the user; rather, CBD oil is predominantly used to treat symptoms such as inflammation, pain, stress and anxiety. On the other end of the spectrum, surrounding states such as Illinois and Michigan have gone further by legalizing recreational marijuana use — a step Indiana has yet to take.
Because employees can travel in and out of states where marijuana is legal, or ingest small amounts of THC via CBD oil in Indiana, many employers are beginning to question their ability to make employment decisions based on positive drug tests. This is especially true for those employers who depend upon pre-employment drug tests to staff their workforce. The first step in addressing this issue is rather straightforward. Marijuana remains illegal in Indiana. It is irrelevant if an employee legally ingested marijuana in another state. That employee cannot then have THC above the legal threshold in his or her system upon returning to work in Indiana. This is a situation employers have been handling now for some time. However, the situation often becomes blurred for employers when the employee claims the THC was ingested from legal CBD oil. The scientific community is still at odds regarding whether CBD oil can actually produce a positive drug test. Until scientific data can answer this question, employers are hesitant to engage every employee who tests positive for THC in conversation about whether the employee's test result could be from use of CBD oil. This slippery slope could provide any employee with an easy out to explain otherwise illegal drug use. Ultimately, employers can likely base employment decisions upon positive drug tests for THC, just as they did before CBD oil became legal in Indiana. However, there is little doubt that this will be a heavily litigated issue in the future.
Despite legalization of CBD oil, Indiana employers are likely under no obligation to loosen their drug policies or their stance on drugs in the workplace. Employers may maintain zero-tolerance drug policies that lead to punishment, including termination of an employee who tests positive for THC. In fact, depending on the industry or the employer's clients, employers may be required to maintain such zero-tolerance policies. See Occupational Safety and Health Act requiring employment free from "recognized hazards"; Drug-Free Workplace Act requiring drug-free workplace for certain federal contractors; Department of Transportation regulations preventing the hiring of employees who test positive for drugs in certain safety-sensitive jobs.
Another hot topic in the employment landscape — and growing even faster than the use of CBD oil — is vaping via electronic cigarettes. As with CBD oil, many employers have questions surrounding this issue. What is vaping exactly? Is it legal in the workplace? And how do current smoking policies apply to vaping? As the number of employees vaping continues to rise — especially with the younger workforce or those trying to quit smoking traditional cigarettes — employers need answers to these questions and should amend their policies accordingly.
Vaping is the term most commonly associated with e-cigarette use. Electronic cigarettes are filled with an oil-like substance, often containing flavoring and nicotine. This oil is heated, typically by an electronic heating coil, into vapor and inhaled by the user. Because the electronic cigarette is not actually burning anything and does not contain tobacco, no smoke is produced by the device. The unique manner in which electronic cigarettes work makes it difficult to apply current Indiana law and likely renders employment policies aimed merely at "smoking" inapplicable.
For example, Indiana has a series of laws that prevent employers from discriminating against employees for their off-duty use of tobacco products. See Indiana Code § 22-5-4-1. However, electronic cigarettes do not contain tobacco, so their protection under this statute is questionable. Indiana also maintains no-smoking laws that prohibit "smoking" in a public place, place of employment or within 8 feet of a public entrance to a public place or place of employment. See I.C. § 7.1-5-12-4. However, "smoking" is defined by this statute as "(1) carrying or holding of a lighted cigarette, cigar, or pipe or any other lighted tobacco smoking equipment; or (2) inhalation or exhalation of smoke from lighted tobacco smoking equipment." I.C. § 7.1-5-12-3. But electronic cigarettes are not lighted, do not contain tobacco and do not produce smoke, making the application of this statute questionable at best.
While Indiana law does not expressly preclude employees from vaping in the workplace, employers wishing to curtail this behavior may prohibit this conduct by way of amending their workplace policies. Whether the employer is amending an existing smoking policy or creating a policy from scratch, employers should provide at least 30 days' notice to employees of the upcoming policy changes. Employers should then implement a policy that clearly states their position on smoking and specifically includes vaping via electronic cigarettes. As always, employers should also make sure to abide by Indiana's smoking ban notice requirements. See, i.e., I.C. § 7.1-5-12-4.
In sum, the changing employment landscape is not something to be feared by employers. Many of these new scenarios can be handled by additional human resources training or by implementing specific handbook policies. Employers should consider addressing both sooner rather than later, before these changes materialize in their workforce and catch them unprepared.•
• Tyler Moorhead is an associate at Bose McKinney & Evans LLP. Opinions expressed are those of the author.
Please enable JavaScript to view this content.