When Indiana State Bar Association leaders gathered to discuss how they wanted to go about creating a new multiyear strategic plan, the group determined more voices needed to be heard during the decision-making process.
Thousands more.
So, the ISBA sent out a survey to its roughly 10,500 statewide members in June 2020, asking what was most important to them in their membership.
The ISBA hired an outside company to conduct a scientific research survey for the association based on the question, "Where do members get their value?" In other words, what should the ISBA provide its members, and how can their needs best be met?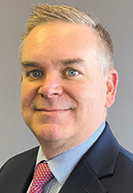 From there, a plan built on three pillars was created, and discussions continued with members on how to enhance benefits. Those pillars, which were later expanded to four, are now the basis on which the ISBA plans to lead the association over the next two years.
The ISBA recently released its strategic plan through 2023. In it, the organization breaks down its priorities into four categories: advocacy, connections, education, and equity and inclusion. Each section features an overall aspirational goal followed by areas of influence breaking down how each objective can be accomplished.
"A strategic plan is a way for us to determine where we are going to allocate our attention and focus over the next few years; to provide laser-focus for us over the next few years," ISBA Executive Director Joe Skeel said.
Skeel said the ISBA is currently working on tangible events and programs, both short- and long-term, based on the strategic plan.
"The survey didn't really tell us anything earth-shattering," Skeel said. "If you had asked us, we probably would've said education, networking and advocacy (are most important to members). We had been thinking about improving and delivering these things in a better way. We want to focus on those things that deliver value. We think that's a reason why we are having increased retention."
ISBA membership numbers have plateaued after dipping for a couple years, Skeel said. He believes this can be attributed to the focus the association has put on offering members the services they need and want, which will also lead to new members joining the association.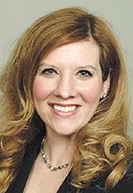 Elizabeth Bellin, an at-large representative on the ISBA Board of Governors, said she feels the same way.
"I think this plan really focused on what the members wanted," Bellin said. "ISBA went to great lengths to talk to just everyday members and ask, 'What do you want from this organization?' I think ISBA went above and beyond, and it will make a difference.
"… The question I get as a representee of ISBA all the time is, 'Why should I join this, what is the benefit?' By having a laid-out plan of four key areas the association will focus on, you can easily say, 'Because this is what the association offers. This is our goal and what we are doing for you.'"
Hiring an outside facilitator to help has made the plan much more, well, "strategic," outgoing ISBA President Michael Tolbert said.
"In years past, we technically never used a facilitator," Tolbert said. "I think that using someone who does this for a living, strategic planning, for organizations like the ISBA adds a certain level of focus we haven't had in the past. In doing that, I think we got some great ideas that allow us to really focus on some of the key issues that impact our bar association."
While advocacy, connections and education were givens — they just needed to be refined and fleshed out — equity and inclusion was a key pillar added later in the process.
Following the death of George Floyd in May 2020, ISBA leaders decided they needed to act.
"Our membership survey highlighted where members get their value through three distinct areas: advocacy, connections and education. Just as we were starting this process, the George Floyd case happened," Skeel said. "When we saw that, we started debating if we should make a statement or should we not make a statement about what is happening. We decided we wouldn't make a statement because, frankly, it felt like everyone was making one. We didn't want it wasted and lost. We decided at that point we weren't going to say anything right away, but we were going to do something."
Instead, the ISBA responded by creating an equity task force to lead discussions and provide a vision of where the association can have the most impact.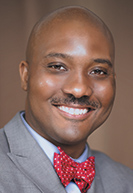 "One of the things I truly believe is that lawyers have always been at the forefront of social change; we're social engineers," Tolbert said. "If you go all the way back to Thurgood Marshall and some of the great civil rights lawyers, lawyers have always been really in the mix when it comes to advocating to equity and inclusion. We felt the bar association, in lockstep with history, should be a partner in discussions with other organizations and groups, and even spark those conservations internally on race and equity and inclusion."
One of the byproducts of the task force was the creation of "Open Conversations: Racism and Racial Injustice," an Indiana State Bar Association program focusing on race and culture in the legal landscape. The program has achieved national acclaim, winning the Association for Continuing Legal Education's award for outstanding achievement in the public interest category of its Best Awards this past July.
Tolbert said Open Conversations, which is headed by Angka Hinshaw, an attorney at the Marion County Public Defender Agency, and Indiana Supreme Court Justice Steven David, is one of the things he's most proud of the bar accomplishing during his time as president.
Tolbert and Skeel both said they're excited for what's to come from the strategic plan.
"Right now, I think the staff and board is excited about it," Skeel said. "I think the members just haven't seen it impact them yet. I'm really excited for the next 12 months as we really start launching these things and rolling them out. I'm really excited to see how things work."
Tolbert added, "The one thing I have always admired about the ISBA is that we've always had very progressive leaders that always prepare for the future. Even before I became president for the Indiana state bar, it was always ingrained in me that I would be like past presidents and put the organization in the best spot to succeed in the future.
"The reason members should really be excited is because it continues to plan and listen to members' concerns and really has an ear for the things they want to see in a bar association," Tolbert continued. "Not only are they going to get a good product, but they are going to get leadership concerned about their personal and professional growth and about the ISBA's growth in years to come."•
Please enable JavaScript to view this content.