Victims of violent crimes, as well as their loved ones, are often faced with questions they thought they'd never need to answer.
On top of the mental and physical anguish caused by acts of violence, victims can also get left on the hook monetarily in the aftermath of a crime they didn't commit.
Indiana Criminal Justice Institute Executive Director Devon McDonald gave a gory example.
Under current state law, if blood is soaked into the carpet of a victim's home or on the walls after an incident like a homicide, the homeowners must pay to have it cleaned up. For those unable to afford the costly service, it can cause additional trauma and hardship for the victims living in the home, McDonald said.
House Enrolled Act 1292, authored by Rep. Sharon Negele, R-Attica, and signed by Gov. Eric Holcomb on March 11, aims to provide better relief for those types of situations in the future.
Starting July 1, HEA 1292 will modify the laws concerning compensation to victims of violent crimes in Indiana, expanding the list of eligible expenses for compensation and the definition of a claimant.
"The statute really needed some increased flexibility. It was just too rigid and couldn't reach some of the people that truly needed assistance," Negele said. "… The goal was to clean up the code to fit today's world and make it more applicable to victim compensation that's truly needed."
Compensating victims
The ICJI manages the Indiana Victim Compensation Program, which is funded by federal Victims of Crime Act grants through the Department of Justice's Office for Victims of Crime.
VOCA grants are financed by fines and penalties paid by convicted federal offenders — not from tax dollars. Any additional funds not used by the program go back into the Indiana Crime Victims Fund, though almost all funds are used at the end of each four-year grant cycle, according to the ICJI.
Grant awards to the ICJI for victim compensation for the last five federal fiscal years include:
• 2021: $3,493,000
• 2020: $1,904,000
• 2019: $2,945,000
• 2018: $1,807,000
• 2017: $4,971,000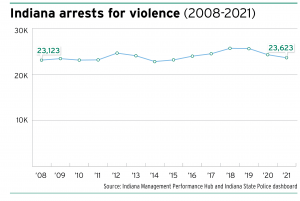 The compensation program, by law, is a payer of last resort. Claimants are first required to exhaust payments from other public or private sources prior to seeking compensation. However, emergency funding is available for victims facing immediate financial hardship for services resulting from the crime.
To receive compensation, the crime must have been reported to the police within 72 hours, occurred in Indiana and within two years of completing an online or paper application, and be a felony or Class A misdemeanor resulting in bodily injury or death.
According to the ICJI website, victims of sexual assault don't have to report the crime to law enforcement unless they choose to apply for compensation under the Victim Crime Fund for expenses not covered at the time a forensic exam was completed.
Current eligible expenses include medical bills, mental health counseling, lost wages, child care services, attorney fees and funeral expenses.
A maximum award of $15,000 is available to help cover expenses, and an additional $5,000 can be used to recoup funeral and burial costs.
ICJI reported receiving 1,143 applications in 2021, approving 152 of them for a total of $692,344.54. Another 733 applications were denied and 258 are pending.
The year prior, the ICJI received 950 applications, with 172 approved for a payout of $795,698.26. Of the remaining 2020 applications, 688 were denied and 90 are pending.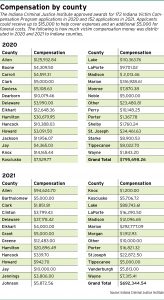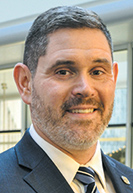 McDonald said that many of the denied applications seek reimbursement for expenses that aren't eligible through the program.
However, some of those expense will be eligible starting July 1.
Under HEA 1292, applicants can request reimbursement for cleanup of crime scenes as well as replacement of windows or door locks.
The new law also allows the Victim Services Division of the ICJI to accept proof that evidence was collected during a forensic exam as a claimant's cooperation with law enforcement.
Additionally, the new law changes the definition of "claimant" to include a victim or a victim's surviving spouse, legal dependent, family member or personal representative.
During the most recent legislative session, the bill met no opposition on its way to the governor's desk. Negele said one strong addition to the bill in the Senate was a line providing that a person who contributed to the injury or death of a victim may not receive benefits.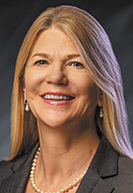 McDonald and Negele said the changes in the existing law were in line with recommendations by the DOJ regarding victim compensation programs.
The new version of the law will only apply to victims of crimes on or after July 1.
The Indiana Public Defender Council and nonprofit group Everytown for Gun Safety, with the support of the Indiana chapters of Moms Demand Action and Students Demand Action, both testified in favor of the bill. Negele said she hasn't heard of any opposition to the changes.
Getting the word out
While the ICJI receives around 1,000 victim compensation applications per year, data from Indiana State Police suggest there could be many more victims needing financial help.
According to the Indiana Management Performance Hub's arrests dashboard, which uses data collected by ISP, there were 23,623 arrests for violence in 2021 statewide.
From 2008 to 2021, there were more than 330,000 arrests for violence in Indiana, including single individuals arrested for violence more than once. The largest proportions of those arrests came from Marion, Lake and Allen counties.
Similarly, Marion, Lake and Allen counties received the most compensation money in both 2020 and 2021, according to the ICJI.
In 2021, of the $692,344.54 awarded in compensation statewide, Marion County victims received $292,777.09 while Allen County victims were awarded $94,624.70 and Lake County victims collected $88,743.61.
McDonald said one of the chief issues the compensation fund has faced is making the public more aware of the program.
Last year, ICJI launched the Hope and Help campaign, funded by the DOJ, to help raise awareness of the victim compensation program. McDonald said billboards have been put up around the state and ads have been put online, such as on the popular music streaming service Pandora, to boost public awareness.
"A crime can impact anyone and cause lasting trauma, whether it be physically, emotionally or financially," he said. "And that's really the goal of the compensation program — to help those individuals recover from the financial impact of their victimization.
"At the end of the day, we wish the program didn't have to exist, but it does," McDonald continued. "And so we want to make sure people know about it and that we're here to help them in any way that we possibly can."
Negele said she thinks it's important that law enforcement, not just victims' rights advocates, get the message out because they have so much contact with the individuals involved.
"We've just got to make sure that people realize that this is available to help them get their lives back together," she said.•
Please enable JavaScript to view this content.