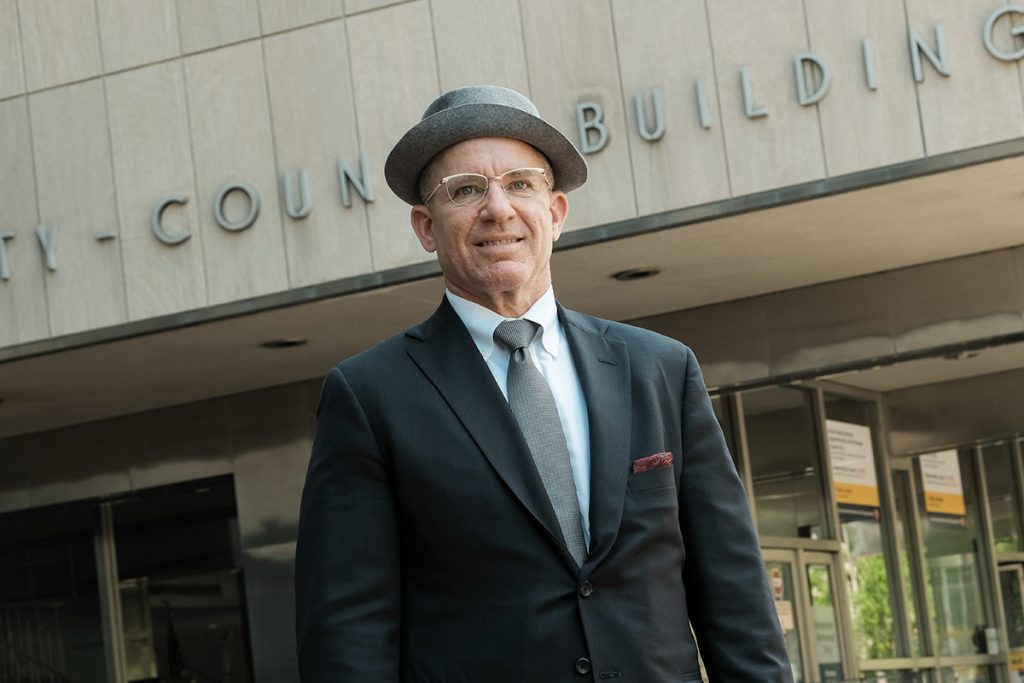 Editor's note: This article has been revised to replace references to the expungement plaintiff's name with his initials after the Indiana Supreme Court ruled in his favor.
Sometimes you lose the battle but win the war.
That happened for at least two Indiana lawyers this year. While their clients lost in court, the results of their cases so struck a nerve that the Indiana General Assembly reacted, passing legislation that enshrined into law relief lawyers and their clients fought for.
"If the end result is good, I'll take my lumps getting there," Indianapolis attorney John Tompkins quipped about a case he litigated regarding specialized driving privileges that was the impetus for a change in the law. Lawmakers and lawyers say changes regarding specialized driving privileges that take effect July 1 will streamline what can be an onerous process for courts and for litigants seeking limited driver's licenses to get to work and other necessary travel.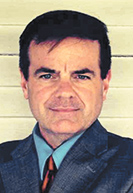 Similarly, Elkhart County public defender Mark Altenhof said seeing a change in expungement law based on a case he appealed all the way to the Indiana Supreme Court was "an amazing feeling." Before justices could rule, though, Gov. Eric Holcomb signed into law language adopting the position Altenhof had advocated on behalf of his client.
"Not all lawyers have an opportunity to litigate an issue of first impression, lose at the trial court level, and have your case result in a new, good law," Altenhof said in an email.
In both Tompkins' and Altenhof's cases, time frames in the law became the source of confusion, complications and conundrums. But they and others believe the changes that cleared the Legislature this year dispense with those problems in favor of more commonsense approaches to two types of civil matters that constitute a significant part of many criminal defense attorneys' cases and trial court dockets statewide.
Driving for change
Tompkins represented a client named Dezie McClung, whose specialized driving privileges were stripped when the Indiana Court of Appeals reversed a Marion Circuit Court order granting them. The appeals court ruled in Indiana Bureau of Motor Vehicles and the Marion County Prosecutor's Office v. Dezie McClung, 19A-MI-719, that the Marion Circuit Court lacked discretion to grant specialized driving privileges "until further court order."
New Laws for 2020
Click here for a comprehensive list of this year's enacted laws.
Ironically, Tompkins acknowledges, "maybe I should have lost that case." That's because the Court of Appeals simply applied Indiana Code § 9-30-16, et seq., which specified a 2 ½-year limit on the duration of any court-issued specialized driving privileges. The court did struggle, however, with whether the construction of the statute applied to various types of license suspensions.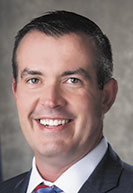 But Tompkins noted the 30-month maximum had created numerous problems for courts and for litigants — problems that attorney and Sen. Aaron Freeman, R-Indianapolis, witnessed firsthand on a visit to Marion Circuit Court.
"Circuit Court in Marion County is always a busy place," Freeman said, but on this particular day, the gallery was packed, and lawyers filled and spilled out of the jury box. He asked a colleague what was going on. The reply: "It's specialized driving privileges day."
The experience was eye-opening. Freeman thought, "There's got to be a better way to allow some judicial discretion here instead of having these hearings all the time."
Freeman, Tompkins and others hope the better way is in Senate Enrolled Act 39. The law strikes minimum and maximum time frames for a judge's issuance of specialized driving privileges. SEA 39 also provides that a court may set periodic hearings to review the status of specialized driving privileges.
"This really sort of streamlines this process," Tompkins said. "It really sort of clarifies it in a way that promotes government efficiency, and you don't see that all that often."
The time frames that had been in the law also had the effect of legal entanglements that ensnared drivers who didn't realize they had done anything wrong, Tompkins said. For instance, he said he's had three cases in which someone with specialized driving privileges had done everything they were supposed to, but they moved and didn't think to notify the court. That resulted in them failing to get notice of a status hearing, and when they didn't show up, their privileges were revoked. Some found out the hard way, when they got pulled over and an officer told them they could no longer legally drive.
The law as it had been written also presented a hardship on anyone who wanted to extend their SDP status after it expired, attorneys said. Often, petitioners would once again have to go through the time, expense and lengthy process of filing a whole new petition, essentially starting from square one.
Neighborhood Christian Legal Clinic staff attorney Matthew Gaudin said changes in the law eliminating the minimum time specialized driving privileges may be granted also are significant.
Before, he said, "we couldn't grant specialized driving privileges for less than six months." But there are BMV suspensions that last for less than 180 days, including a first offense for driving without insurance. In the past, someone who came to the clinic seeking SDP with maybe four or five months left on a suspension would have been out of luck.
"Now I think we have some motivation based on the statute" to seek relief for people who need specialized driving privileges for less than six months, Gaudin said. An inability to commute, even for a short time, "can have a drastic impact on somebody, based on where they live and where they work," he said.
Expungement wait issue erased
For Gaudin and his colleagues at the Neighborhood Christian Legal Clinic, a September 2019 court ruling that said anyone whose felony conviction was reduced to a misdemeanor would have to wait longer for an expungement was perplexing.
The ruling in N.G. v. State of Indiana, 19A-XP-637, sharply divided the Indiana Court of Appeals. In that case, N.G. had been convicted of Class D felony theft more than 13 years ago, and he sought an expungement in 2018. Expungements of Class D felonies in most cases may be granted five years after the conviction if the petitioner has not reoffended.
But N.G.'s expungement was denied because he'd had the conviction reduced to a misdemeanor in 2016. The trial court held — and the COA majority agreed — that the entry of the reduced conviction triggered a new additional waiting period. Dissenting Judge John Baker wrote that the majority's ruling was "unjust and ill advised."
"It didn't make any sense at all," Gaudin said of the majority ruling.
Freeman's reaction to the COA decision? "You know … c'mon."
"I take a position as a conservative guy that anybody who makes a mistake and pays their debt to society" should be able to get an expungement, Freeman said. "We want people to do the right things."
Gaudin said the Marion County Prosecutor's Office had never interpreted the law as it had been in the N.G. case out of Elkhart County, but the ruling still caused confusion at the clinic. That's because he said the clinic does more than 1,000 expungements a year for clients from Lake to Vanderburgh County, and even sometimes out-of-state clients who have Indiana convictions on their records.
Freeman likewise authored legislation that resolved the injustice that he, Baker and others saw in the N.G. ruling — Senate Enrolled Act 47. It makes clear that in such cases, the date of the felony conviction controls expungement eligibility, not any subsequent reduction.
Altenhof argued before the Indiana Supreme Court in February and was able to cite the legislation to bolster his case.
"Clearly the Indiana General Assembly recognized the inequity of what was happening to my client and stepped in to change things; not just for (N.G.) but for all other Hoosiers similarly situated," Altenhof said. "As I argued in front of the Indiana Supreme Court, had Senate Bill 47 been the law when we initially filed his petition to expunge, the trial court would have had no choice but to grant the petition."
In an ironic twist, though, the change in the law by itself still may not help Altenhof's client.
"My client and I were grateful the Indiana General Assembly stepped in as quickly as they did to fix the problem, but (N.G.), at least for now, is still stuck with the same confusing statute because of when his petition was filed," Altenhof said. "That's why we are hoping the Indiana Supreme Court rules in our favor." (Online update, June 24, 2020: Justices grant expungement petition that led to change in law.)
Senate Enrolled Act 47 also makes a host of other expungement changes. Perhaps most significantly, the new law permits law enforcement agencies, probation departments and community corrections departments to inquire about expungements for anyone seeking employment with those agencies and permits those agencies to refuse employment on the basis of an expunged record. The law also permits expungement of ex parte protection orders in some cases.
"They are welcome and needed changes," Gaudin said of the new laws regarding expungements and specialized driving privileges.
Other new court-related laws
The Indiana General Assembly passed and Holcomb signed numerous bills this year on criminal justice and court matters. Here is an abbreviated sampling of some of those new laws:
New offenses: Establishes the Level 6 felony offense of organized theft for a person who agrees to commit theft with two or more people and performs an act in furtherance of the theft. Establishes the Level 6 felony offense of felony possession of a firearm by a dangerous person for someone less than 26 to 28 years of age who possesses a firearm if they had been adjudicated as a juvenile as having committed an act while armed with a firearm that would be a serious violent felony if committed by an adult. (SEA 335)
Courts and judicial officers: Establishes procedures for future requests for additional trial courts and judicial officers. Creates additional future circuit courts for Clark and Delaware counties. (SEA 256)
Indigency determinations: Establishes a uniform procedure and criteria for determining whether a criminal defendant is indigent for public defender determinations. (SEA 302)
Sexual assault victims' rights: Provides sexual assault victims the right to speak with a victim advocate or service provider before a forensic exam or during the course of the investigation. Provides the right to collection of sexual assault forensic material and notice. (SEA 146)
Depositions of child victims: Restricts depositions of child victims of a sex offense without agreement of the prosecuting attorney or court authorization. Restricts the presence of the accused victimizer in depositions. (SEA 206)
Courts and family law: Increases the small-claims damages limit to $8,000 from $6,000 statewide. Authorizes Marion County courts to operate at the new Indianapolis Community Justice Campus. (HEA 1313)•
Please enable JavaScript to view this content.