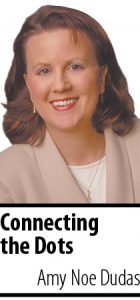 Being diagnosed in middle age with a "childhood" affliction can set off a range of challenges. Jane Smith (who requested I not use her real name) is an attorney with attention deficit disorder.
Jane had an uneventful childhood: intact nuclear family, access to a variety of extracurricular activities and well above-average grades. She was usually an honor student and had a broad range of interests that were accommodated by her white collar, well-educated parents. She was a good kid, always earning high marks from teachers for how helpful and pleasant a child she was. She was a little shy and loved to read.
She excelled in undergraduate school but was interested in so many different possible majors that she struggled to pick one. She graduated from college with a vague liberal arts degree and high honors but with no idea what she wanted to do for a living. She wound up in law school because she couldn't figure out what else to do. And it turned out to be a decent choice. She has a knack for the law and has had a successful practice for more than 20 years.
A few years ago, Jane began to become concerned that she was losing the ability to focus for protracted periods of time. At the end of what felt like an incredibly busy day, Jane would look back and realize she actually got very little done. Major projects that required extended focus and concentration were a struggle.
This began happening more and more until she finally mentioned it to her doctor. After all, a lawyer's ability to focus, concentrate and work through complicated issues is absolutely crucial to her success.
After ruling out true neurological issues, Jane was referred to a mental health specialist. After a diagnostic interview that took close to two hours, she was diagnosed with attention deficit disorder. She was shocked. Isn't that something kids have? And not just kids, but bad kids? Like the kids that are always running around screaming? The ones that keep getting put in timeout? Lawyers like Jane — successful, smart and respected — don't have ADD.
As skeptical as she was, Jane agreed to work through efforts to find a medication combination to alleviate the symptoms (at this point she was highly concerned with her ability to effectively serve her clients into the future). And like a good lawyer does, she started her own research.
According to Jane, she learned in her research that there are distinctions between attention deficit disorder and attention deficit hyperactive disorder, or ADHD. Most people know and hear about ADHD and don't realize that many people, especially women, have ADHD without the H (or, obviously, ADD). In fact, girls with ADD often slip through the cracks as children because they are easy, well-behaved children. ADHD kids get lots of attention because they demand it; they can't sit still, they talk out of turn and they have loads of pent-up energy. On the other hand, girls with ADD are the teachers' pets — quiet people-pleasers who daydream. They lose themselves in books, easily playing or reading quietly by themselves. And girls with high IQs, like Jane, succeed academically because, despite the fact that they are quietly not paying attention, they have an uncanny ability to figure things out on their own such that no one notices they weren't paying attention. And, they have such natural ability and talent that they can excel in school and activities despite not trying all that hard. The high IQ allows girls like Jane to unconsciously develop methods, often very elaborate ones, of compensating for the ADD.
But what's really going on is this: young girls with undiagnosed ADD are often staring out the window during class, rushing through the homework instructions to get directly to the assignment, faking it through piano practice without really practicing, and speed-reading all the books they can. As they get older, they jump from interest to interest, finding surface-level success in many of them, and struggle with finding a clear path through life. Meanwhile, they continue to develop more and more elaborate mechanisms to compensate for their lack of focus and disorganization such that they appear more organized than pretty much anyone around them. You'll find young women with undiagnosed ADD surrounded by multiple calendars, to-do lists, spreadsheets, checklists and self-created forms. They'll spend three hours making a form for a task that eventually just takes an hour to complete.
As Jane connected the dots, she realized she never studied but got great grades, never practiced but excelled at piano and never listened but rarely got in trouble when she forgot something because she was such a pleasant, helpful child. And that made her realize that she spent the bulk of her childhood just not paying attention to anything going on around her, which has resulted in having very few memories beyond the big ones. In addition, when she did get in trouble, which wasn't very often, it was for blurting out socially inappropriate things at the worst possible times. She was often impulsive. And while she got really good grades throughout her years of education, from elementary school through law school, she actually struggles to remember basic lessons of history and science. She knows she has read most of the books on the list of the books you should read, but she remembers very little about any of them. When she rereads books she has read dozens of times, there are parts she doesn't remember at all.
What can happen, Jane learned, is that while the condition of ADD is there all along, the symptoms manifest in smart girls in ways that simply aren't a concern to the adults around them, unlike ADHD kids who so often have behavioral problems. And when those smart girls enter menopause, the symptoms of menopause combine with the symptoms of ADD to create a dazzling and unsettling combination of an inability to concentrate, focus and stay on task.
Jane is now on a combination of medications that help her focus and concentrate while quieting the brain noise and impulsivity that so often distract her. She has told very few people of her diagnosis for a variety of reasons — pride, fear of stigma and concern for her professional reputation. She now recognizes the complicated mechanisms she has put into place to compensate for her lack of focus and organization and strives to acknowledge them, accept them and manage them.She has established additional mechanisms that complement her condition, rather than fight it. Her schedule is heavily regimented, she has included her staff in the plan in keeping interruptions to a minimum, and she has eliminated disruptive sound and movement from her workspace. She has done everything possible to ensure she works in absolute silence with order all around her, ensuring she schedules plenty of time to create and painstakingly organize that order.
Jane no longer beats herself up for spending three hours creating a form for a task that takes an hour. It's simply a necessary part of her process and how her brain works. Having embraced this side of herself, she allows herself what she needs to remain successful.•
__________
• Amy Noe Dudas — [email protected] — is the founder of Dudas Law and co-founder of Dudas Inspiration Venue for the Arts in Richmond. Opinions expressed are those of the author.
Please enable JavaScript to view this content.