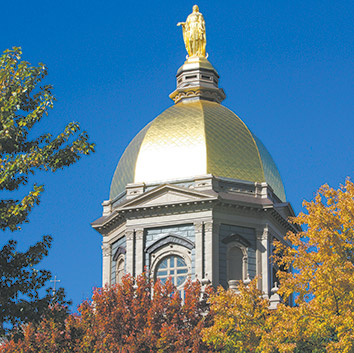 Notre Dame Law School announced last week a new fellowship for early-career attorneys interested in incorporating the Christian faith into the practice of law.
The Legal Vocation Fellowship will be based on "a commitment to nonpartisanship, multiethnic diversity, and being distinctively and broadly Christian," according to the law school. The fellowship is sponsored by Notre Dame Law's Program on Church, State, and Society and the Carver Project, a St. Louis-based organization that describes itself as "empower(ing) Christian faculty and students to serve and connect university, church, and society."
The fellowship will provide in-person and virtual sessions for a 15-month course from February 2023 to April 2024.
Among the faculty leading the LVF is Rick Garnett, founding director of the Program on Church, State, and Society.
While there are existing religious organizations that lawyers can work for, Garnett described the LVF as the first of its kind.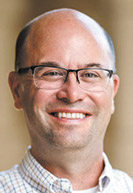 "I do think our particular model, which, again, is focused on young lawyers, which uses mentors, really tries to connect these mentors with young lawyers, and that is specifically reflecting on vocation," Garnett said. "I think those are three features that when you put them together make this a new thing."
Garnett said the program has selected about 20 attorneys to participate in the fellowship as well as 18 mentors. The attorneys were selected out of Atlanta, Chicago, Houston, New York City, San Francisco, St. Louis and Washington, D.C.
"We really just kind of got the word out to former students of ours and students we know through our networks who are now young lawyers in various places, and I'm really pleased the group of mentors come from different practice groups," Garnett said.
There are four phases to the fellowship.
Phase I will be held over Zoom, meeting once a month for three months and focusing on biblical foundations and law in the Christian tradition. Fellows will be assigned readings and will be required to submit brief reflections There will also be in-person regional cohort discussions led by the regional mentors.
Phase II will be a training in St. Louis in May.
In Phase III, fellows will meet once every nine months over Zoom with guest speakers and in-person regional cohort discussions. The third phase will focus on the fellows' different roles as lawyers, such as advocates, peacemakers, citizens and children of God.
Phase IV will include a few days in April in Chicago for a final reflection.
"The hope is not only the exercise of thinking and talking about this stuff, but also for the young lawyers, the experience of coming into a community with other young lawyers who are thinking of it in the same way that that will really enrich their lives in the law," Garnett said.
The professors participating are nationally recognized and will teach on law, theology and vocation. In addition to Notre Dame Law, they come from Washington University School of Law, Harvard Law School, the University of St. Thomas Law School and the University of Pennsylvania Carey Law School.
"I'm really interested to see where this goes and the shape that it takes. Our hope is that that will be better for causes that I think everybody cares about," Garnett said. "We should all care about having good lawyers and good access to justice and competent professionals who are ethical so we can help in those areas. We like to think that's a good use of our professional time."
Garnett added that the hope is to build the program more in the future.
Please enable JavaScript to view this content.