Walking out into the cold Minnesota winter air after nearly 25 years in prison wasn't something Thomas Rhodes thought would happen. But thanks in part to a recent Notre Dame Law School grad, that's just what Rhodes did.
Rhodes was released from prison last month after spending nearly 25 years behind bars for murder. Anna McGinn, who graduated from Notre Dame Law in 2022, was waiting for him.
"It was such a beautiful moment," McGinn said. "In our line of work, we get a lot of losses, and so to actually see the moment that he's able to leave prison was indescribable."
Rhodes was found guilty in 1998 of murdering his wife after she fell overboard during a nighttime boat ride in 1996 on Green Lake in Spicer, Minnesota. Rhodes claimed he jumped into the water to save his wife but couldn't find her, so he drove the boat to shore and called the police, who didn't locate her until the next morning.
At the time, authorities concluded Rhodes had grabbed his wife by the neck, pushed her overboard and ran over her body at least twice with the boat. He was sentenced to life without parole.
The case
Fifteen years later in 2013, the Great North Innocence Project began representing Rhodes. According to Notre Dame Law, the Minnesota Conviction Review Unit — which is a partnership between the innocence project and the Minnesota Attorney General's Office — did a comprehensive review of the case and found "significant issues with testimony that was key to the state's case against Rhodes in the 1990s."
On its website, the Great North Innocence Project described those issues, writing, "Nine forensic pathologists reviewed the state's case and Mrs. Rhodes' autopsy and all determined that the state's medical examiner, Dr. Michael McGee, was incorrect in his assessment of Mrs. Rhodes' injuries. The CRU also retained and consulted its own independent medical examiner who disagreed with Dr. McGee's assessment. The state has never brought another medical examiner forward who agreed with Dr. McGee's testimony."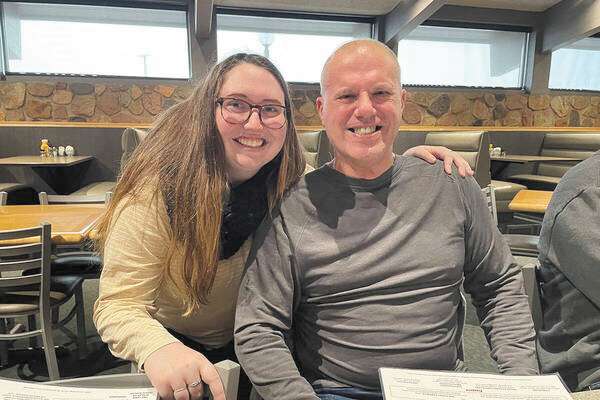 Further, "The Great North investigation also uncovered factual inaccuracies in the testimony of Captain William Chandler, who testified that he believed Mr. Rhodes misled investigators when searching for his wife's body. However, his conclusions were based on the inaccurate claim that the lake water was nearly thirty degrees colder than it actually was on the day of Mrs. Rhodes' death."
Finally, "The CRU investigation also discovered that the prosecutor's office withheld evidence from the defense that would have benefited Mr. Rhodes at trial. This evidence, an interview transcript between Dr. McGee and then Kandiyohi County Attorney Boyd Beccue, includes Dr. McGee expressing uncertainty as to whether Mrs. Rhodes was struck by the boat just once or multiple times after going overboard. However, during trial, Dr. McGee testified that Mr. Rhodes struck Mrs. Rhodes multiple times with his boat, suggesting intent. The prosecutor amplified that unfounded testimony in his closing argument by saying that the multiple boat strikes proved premeditated murder."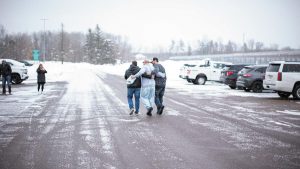 The release
McGinn joined Great North in August 2022 as a Bank of America Foundation fellow, a public interest legal fellowship granted annually to members of the Notre Dame Law graduating class. She began to work on Rhodes' case and was tasked with writing the memorandum in support of post-conviction relief based on a Brady claim.
Eventually, according to Notre Dame Law, "Under an agreement with the prosecutor, the state district court vacated Rhodes' first- and second-degree murder convictions. However, he will have a second-degree manslaughter conviction on his record for driving his boat in a negligent manner. The manslaughter charge would have required him to serve about two and a half years in prison — one-tenth of the amount of time he actually ended up serving."
"I look forward to hugging my sons Eric and Jason, being a good grandfather to my six wonderful grandkids, and having time to create new memories with family and friends," Rhodes said in a news release.
Rhodes did, in fact, get to hug his sons — who were 9 and 14 time at the time of the accident — when he was released on Jan. 13. He is the first person to be freed via Minnesota's CRU.
"We went to a restaurant, and it was great to see him ordering a burger and getting the first bite of food and telling stories about his time in prison, where he did a lot of training of dogs, local dog training programs, and talking about his plans for spending time with his family and getting his own place, and talking about the developments in technology and the iPhone," McGinn said. "It was all just so joyous and everyone was smiling. I think there were a lot of tears shed by everyone."
The fellowship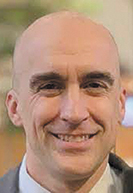 Prior to joining Great North, McGinn knew she wanted to have a career in public interest law.
"Doing something in government work or legal aid or working at a nonprofit — that's a big reason why I chose to go to Notre Dame, because they had funding opportunities for students like myself who wanted to go into public interest careers," McGinn said.
McGinn is the first fellow to work with Great North and only the third attorney on the small staff.
"Anna conceived of this whole thing herself and came to us with the idea fully baked already," James Mayer, staff attorney at Great North, said of McGinn's fellowship with the project. "She figured out that this was something that she wanted to do, she put together the idea and the proposal, she got the funding approved and then approached us. We were delighted with the idea that we could have a smart, recent graduate from a good law school helping on our cases with funding from Bank of America. It's impossible to say no to, and so far it's been hugely successful.
"I can't imagine getting through the last six months or so without her training," Mayer added. "We've had so much legal work to do with it. She's been an enormous help."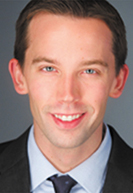 Andrew Markquart, the other staff attorney at Great North, shared a similar sentiment.
"She dove in with both feet right away and has been doing really outstanding work," Markquadt said. "And she's got a really great combination of empathy and intellect — just a real, real passion for people and for justice, and is also just very, very smart."
McGinn's fellowship funding only lasts for two years. After that, she said, she's not sure yet what comes next.
"Following this, I think I will want to stay in criminal law and probably work on public defense work," she said. "But for this fellowship, it's been a great opportunity for me to learn from some really great lawyers doing really important work."•
Please enable JavaScript to view this content.