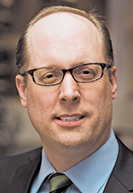 By Austen Parrish and Terrance Blackman Stroud
In this guest column, Indiana Lawyer invited us to discuss some of the initiatives occurring at the Indiana University Maurer School of Law that help recruit talented and diverse students. Terrance Stroud, '03, a dedicated alumnus who has played a key role in helping establish several diversity pipeline programs for the law school, joins me in this column.
The importance of diversity in legal education
The legal profession often has lagged behind other professions in the area of diversity and inclusion. As the racial and ethnic diversity of the United States continues to expand, growing diversity in the legal profession becomes even more critical. Diversity of perspective and thought is also essential to an engaging law school classroom. To achieve intellectual diversity, the law school welcomes applicants from all kinds of backgrounds and experiences, including underrepresented groups and students who are the first in their families to attend college or law school. In this way, the concept of diversity is broad, encompassing persons of different backgrounds, gender, race and ethnicity, national origin, sexual orientation and identity, age and disability. Diversity is important for other reasons, too. Many companies and organizations are increasingly vocal in requiring diversity and inclusion to be a core value at the law firms from which they retain legal services. Law firms count on law schools to provide the talented new lawyers they need.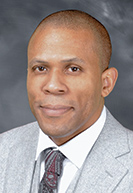 Surveying pipeline initiatives
Diversity has long been an important characteristic of the IU Maurer School of Law. Recruiting first-generation college students and students from underrepresented backgrounds and helping them succeed is a long-standing commitment, going back to programs established under former deans Lauren Robel and Fred Aman and before. People like Frank Motley, who admitted more than 5,000 students during his nearly four-decade career at the law school as dean of admissions, and the late Len Fromm, our long-serving dean of students, were instrumental in early efforts.
These efforts continue today. A talented and dedicated admissions office ensures that not only do we reach the best and brightest throughout Indiana, but also from around the nation and beyond. In the fall of 2021, the law school enrolled 191 J.D. students. Those students came from 27 states, three foreign countries and 107 undergraduate institutions. Fifty-two percent of the entering class were nonresidents, and 24% identified as students of color. And they were exceptionally talented: Our median undergraduate GPA for our incoming students was 3.77, and the median LSAT score placed most of our students in the top 15% of test-takers. And this is just the J.D. program. Students in our S.J.D., Ph.D., M.C.L., M.S. and other degree programs come from all over the world.
To give readers a sense of the breadth of programs, below are just a few of the pipeline initiatives the law school has in place:
Supporting high schools: Pipeline programs have to start early to be effective. The law school is involved in annual high school group visits hosted by IU's Neal-Marshall Black Culture Center, including panel presentations and tours of the law school. Other partnerships include working with the Bloomington Boys & Girls Club (fifth- to eighth-grade students), the IU Bloomington Journalism Institute for high school students, the IU Balfour Scholars Pre-College Academy and the IU Kelley School MEET Program. The law school also works with Legal Prep Charter Academy — Chicago's only legal-themed high school — to provide programming and support. Each year, the law school hosts Diversity Law Day, which is an annual event focused on middle school, high school and early college diverse audiences. The program includes faculty, staff, current students and alumni from the law school. Panels on admissions, careers and student life, as well as a mock law class, are offered to encourage students to consider a legal career.
Undergraduate partnerships: Over the last decade, the law school has been a national leader in creating unique scholarship partnerships. Currently it has more than 25 partnerships, including with the nation's Women's Colleges, with historically Black colleges and universities and Hispanic-serving institutions, and with engineering schools to increase attendance of students from STEM backgrounds. The roster of HBCU and HSI partners now includes Tuskegee University, Jacksonville State University, Kentucky State University, Spelman College, Tennessee State University, Fisk University, Howard University, Central State University, Brooklyn College and the University of Texas at El Paso. The law school remains the only school in the nation with a formal scholarship partnership with the U.S. Army JAG Corps and is believed to be the only school with a partnership with the Asian Pacific Islander Scholarship Fund. One notable partnership that professor Stroud played a key role in launching is a bridge program with his undergraduate alma matter, Brooklyn College in New York. Brooklyn College is one of the most ethnically diverse schools in the nation, and each year professor Stroud and Dean Parrish work with Brooklyn College's Career Center to put on programming for undergraduates there interested in law school.
Keeping the best in Indiana: Recruiting a diverse class also means keeping the best students in Indiana. The law school pioneered partnerships with a range of Indiana universities and colleges, including Purdue University, DePauw University, Rose-Hulman Institute of Technology and Wabash College, as well as schools and programs at Indiana University-Bloomington. Unique initiatives with the Office of the Vice President for Diversity, Equity, and Multicultural Affairs provide scholarships for students coming from undergraduate programs, such as IU's Hudson and Holland Scholars Program, Groups Scholars Program and 21st Century Scholars program — all designed to support underrepresented and first-generation students at IU.
Undergraduate excellence: The IU Maurer School of Law is one of the very few law schools in the country to partner and collaborate on two undergraduate degree programs. The law school's faculty teach in a collaborative B.S. degree program in law and public policy with the O'Neill School of Public and Environmental Affairs, which is one of the fastest growing majors on the IU-Bloomington campus. Law faculty also teach in a collaborative B.A. degree program in international law and institutions with the Hamilton Lugar School of Global and International Studies. Here is another area where professor Stroud has played a leadership role. Professor Stroud serves as the Hamilton Lugar School's global affairs fellow, where he works on identifying strategic partnerships and advising on the development and implementation of diversity initiatives.
Partnering with exceptional programs: Some of our most important diversity pipeline programs are longstanding ones. One of the most critical is the Indiana Conference for Legal Education Opportunity. Overseen by the Indiana Supreme Court and supported by all Indiana law schools, ICLEO was established to assist Indiana minority, low-income and educationally disadvantaged scholars in pursuing a law degree in Indiana. The ICLEO Summer Institute is held annually to introduce new ICLEO fellows to the program. The law school also is a long-standing partner with Summer Work Experience in Law, an Ohio-based eight-week summer internship program for diverse college students.
Expanding regional summer externship programs: Finally, another way the law school recruits from around the country is with its regional summer city externship programs. Professor Stroud was the innovator to start and lead our New York Summer Externship Program, which ensures that students coming from New York have summer opportunities there. Following professor Stroud's lead, Judge Jose Rodriguez, '83, the 2020-21 president of our Latino Alumni Advisory Board, launched the Miami Summer Externship Program. Onika Williams, '10, the 2020-21 chair of the National Bar Association Young Lawyers Division, helped launch our D.C. Summer Externship program.
Of course, these programs just scratch the surface. People like Greg Canada, our dean of admissions, and Josie Brush, our associate director of admissions responsible for diversity recruiting initiatives, each year add innovations in our recruiting to develop relationships with students interested in law school. Once students arrive, people like Dean of Students Anne McFadden, Director of Student Affairs Katie Beck and Director of Diversity, Equity, and Inclusion Laura Fonseca ensure that students feel welcome, overseeing a range of mentoring and support programs. The law school's Practice Group Advisor program remains a model in the nation for peer group advising and support.
This is in addition to other support. As one prominent example, professor Kevin Brown and his wife Diane for years have hosted an annual networking reception that connects our students with distinguished alumni of color.
And while our faculty, staff and alumni are invaluable contributors to our success, it is our students who are probably our strongest asset. As just two examples, our Black Law Students Association was named 2021 Midwest Chapter of the Year for its programming to support students. And our law school's Latinx Law Student Association was awarded the National Chapter of the Year Award at the National Latinx Law Student Association Conference in 2021. LLSA also received the 2020 IU Latino Faculty and Staff Council Organization Award for its contributions.
While the law school has a rich history in its commitment to diversity initiatives, we know there is work to be done. But our strong foundation has put us in a position to do even more as we look to the future.•
• Terrance Blackman Stroud serves as the deputy commissioner at the Department of Social Services of New York City and is a member of the IU Maurer adjunct faculty. Austen Parrish is the dean and James H. Rudy professor at IU Maurer. Opinions expressed are those of the authors.
Please enable JavaScript to view this content.