Judicial officers receive plenty of scrutiny — that's just part of the job. However, the number of formal complaints filed against judges is on the rise in Indiana.
According to the Indiana Supreme Court's annual report, there were 609 complaints alleging judicial misconduct filed statewide during fiscal year 2021-2022. Of those complaints, 51 cases were not summarily dismissed.
While the number of cases not summarily dismissed has only slightly fluctuated, the total number of complaints has risen steadily each of the last eight years.
An Indiana Lawyer review found that the total number of complaints alleging judicial misconduct filed in FY 2021-2022 is the most since at least FY 2001-2002. Data trends suggest the 609 complaints could be the most filed against Indiana judges for a fiscal year ever.
While filings are up, the number of complaints not summarily dismissed has consistently ranged between 30-40 over the last 20 years. Typically, 75% or more of the complaints against judicial officers, Indiana Lawyer found, were summarily dismissed.
Breaking it down further, the number of judges who receive actual disciplinary action from complaints remains very low. Of the 51 complaint cases for FY 2021-2022 that weren't summarily dismissed, just 8% required investigations or other actions.
Technology may play a role in the increases in complaints over the past two years. In 2020, the Supreme Court started allowing complaints against judicial officers to be filed online by filling out a form and emailing it to the Judicial Nominating/Qualifications Commission.
After a complaint is filed, the commission, which meets every other month, reviews it, looking at allegations that a judge has violated the Code of Judicial Conduct or the Rules of Professional Conduct, committed willful misconduct in office or conduct prejudicial to the administration of justice, is habitually intemperate, or repeatedly fails to follow procedures, according to the Supreme Court. Additionally, it has jurisdiction to seek the involuntary retirement of a judge with a disability interfering with the judge's judicial obligations
The JQC itself does not remove, suspend or formally discipline judges — only the Supreme Court has that authority.
Directing frustrations
Indiana Chief Justice Loretta Rush said she's hearing a common sentiment among judges.
"Judges are telling me that people are just angry," Rush said. "You're seeing it in the media — people just angry at institutions"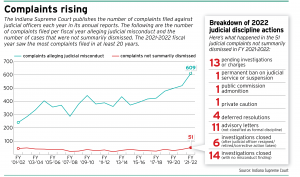 National research shows, at least at the federal level, that public trust toward government overall has lowered and threats toward judicial officers have risen this past year.
A Pew Research Center study released in June found 65% of Americans think political candidates run for office for their own personal interests while just 20% say they trust the government in Washington to do the right thing just about always or half of the time. Additionally, only 24% said they are satisfied with the current state of the nation.
This past June, the U.S. Department of Homeland Security announced the U.S. was in "a heightened threat environment" due to several factors and specifically noted safety concerns for U.S. Supreme Court justices following the high court's overturning of Roe v. Wade.
There has largely been a steady increase in the number of threats made toward federal judges nationwide since 2012, according to the Department of Justice. Even so, when Indiana Lawyer asked Indiana federal judges in August if they've faced increased threats, the answer was no.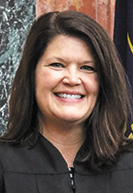 Allen Superior Court Chief Judge Jennifer DeGroote, who has been a judge since 1999, said she has seen shifts in perceptions toward the courts.
"Statewide, and perhaps even this is a nationwide trend, the judiciary has been under a lot of attack, very publicly, through unpopular decisions or pressures from politicians, whatever it may be," DeGroote said. "… Most of the complaints that do come through get summarily dismissed, they're found to not have merit or not be related to a disciplinary action. A lot of times those complaints get filed because it's somebody who doesn't really understand the system and they're using it to appeal.
"… It goes right back to that appearance of impropriety," DeGroote continued. "Do we have fair and impartial judges? Do they have a different agenda? Are they making the ruling following the rule of law and are they preserving the integrity of the judiciary in making their decision? Or have they crossed the line? I just think we've seen a lot more outpouring of attacks on the courts, which will directly impact how the public perception is about our fairness."
Fulton Superior Judge Greg Heller, who was elected in 2018, echoed DeGroote.
"I think everybody — you don't even have to be in the judicial capacity — would tell you that since 2019, certainly, (we) have seen a change in anger with the population in general," Heller said. "And I would attribute that to social media and politics, but I cannot say that I personally have seen or felt that in my courtroom."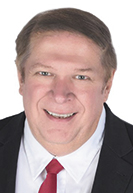 Judge Daniel Moore of Clark Circuit Court, who has 30 years of legal experience and has served on the bench multiple times, said he, too, has seen shifts in perceptions of the courts.
"It seems that people turn more to the courts to settle issues that, at least in my view, would normally be solved in the legislative branch — statutes that could be enacted in the General Assembly," Moore said. "But oftentimes, it ends up (that) people come to the court thinking that, 'Well, the statute says that, but I'm going to see if I can get the judge persuaded to go another way.' And so people are often angry when they come to court in those kinds of cases because the legislation doesn't help them. And there's some pretty hard feelings.
"… People expect so much from the courts these days — they expect the courts to have most of the answers to all the problems in their lives," Moore continued. "Some people are pretty dissatisfied when the decision comes down … so the anger is going to be directed someplace."
Pro se playing a role?
Three of the judges interviewed by Indiana Lawyer said they've seen a rise in the number of pro se parties in court, which could factor into the rising number of complaints.
Vanderburgh Superior Judge Les Shively, who took the bench in 2013 after practicing law for 32 years, said he hasn't seen any major shifts in public perception regarding his local court. Instead, Shively guessed that more pro se litigants equals more complaints.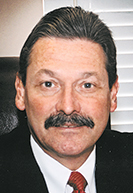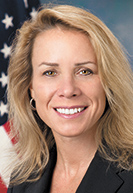 "I think as the number of unrepresented litigants increases, there's a direct correlation to that," Shively said. "… Logic tells you that if someone is represented, they have an advocate for them that communicates with the court and communicates with the client as to what's going on and how to respond to certain decisions. And that is a calming influence, if you will, or keeps things in the appropriate framework. But when someone is doing their own thing, so to speak, and really (doesn't) understand the system and hasn't (given) too much effort to understand how the system works, they become frustrated."
DeGroote said when she worked as a judge in a small claims court, complaints were filed against her, but not in her current role. Part of the reason why she faced more complaints as a small claims judge, she opined, could be because more unrepresented litigants appeared before her in that court.
Lake Circuit Judge Marissa McDermott said while correlation is not causation, there seems to be a connection between complaints and pro se litigants.
"There's this unspoken but obvious disincentive for attorneys to file a complaint against the judge in whose court they practice," McDermott said. "But for pro se litigants, it seems that disincentive probably would not generally exist. I imagine … that pro se litigants probably are more likely to file a complaint where they're simply unhappy with the outcome of a case, whereas attorneys know that that's generally not something that's complainable."•
__________
IL reporter Katie Stancombe contributed to this report.
Please enable JavaScript to view this content.