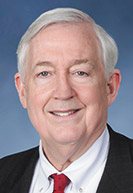 By George Plews and Greg Gotwald
For more than 100 years, the principle that if a policy term is ambiguous it is construed against the insurer and in favor of the policyholder and coverage — known as "contra proferentem"—has been a foundation of Indiana's insurance-coverage jurisprudence. The reasons supporting this rule are still as strong as ever.
In Masonic Acc. Ins. Co. v. Jackson, the Indiana Supreme Court declared: "It is elementary in the construction of insurance policies that where insurance contracts are so drawn as to be ambiguous or require interpretation or are fairly susceptible of two different constructions so that reasonably intelligent men on reading them would honestly differ as to their meaning, the courts will adopt that construction most favorable to the insured." 164 N.E. 628, 631 (Ind. 1929). The court cited cases to support this "elementary" proposition going back to 1886. Id.
In Masonic, the court assessed whether an exclusion to a life insurance policy for a person "engaged in aviation" barred a claim by a passenger on a commercial flight that crashed. The justices unanimously concluded that "[a]n insurance policy should be so construed as to effectuate indemnification to the insured … against loss, rather than to defeat it." Id. Because "engaged in aviation" admitted of two possible constructions, including one that saved coverage, it was ambiguous, and the court construed the phrase in favor of the policyholder.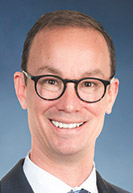 The Indiana Supreme Court has consistently honored Masonic's principle over the last century. Eli Lilly & Co. v. Home Ins. Co., 482 N.E. 2d 467 (Ind. 1985), involved coverage for alleged bodily injuries from the anti-miscarriage pharmaceutical DES. There, the Indiana Supreme Court applied Masonic's holding because the insurers' products-liability policy did not clearly state when bodily injuries "occur." The policies' terms were susceptible to several reasonable constructions, resulting in an ambiguity.
The court repeated the basis for this ruling several times: "The terms of an insurance policy should be interpreted most favorable to the insured if there is an ambiguity in the policy… . Ambiguous policy language should be interpreted to further the policy's basic purpose of indemnity… . The language should be strictly construed against the insurer." 482 N.E. 2d at 470 (citations omitted). The result: all the policies from exposure to manifestation applied.
This consistent application of the ambiguity principle in the insurance context continues today. In multiple pollution-exclusion cases, the Supreme Court refused to bar coverage because the exclusions' "pollutant" definition was overbroad and thus ambiguous. First was American States Ins. Co. v. Kiger, 662 N.E. 2d 945, 949 (Ind. 1996). The insurer, the court held, failed to clearly state what was excluded. Id. Sixteen years later, the court reached the same result, for the same reason: "Where an insurer's failure to be more specific renders its policy ambiguous, we construe the policy in favor of coverage." State Auto. Mut. Ins. Co. v. Flexdar, Inc., 964 N.E.2d 845, 851-52 (Ind. 2012).
The principle is not confined to pollution exclusions. Our Supreme Court utilized Masonic, Lilly and Kiger in USA Life One Ins. Co. v. Nuckolls, 682 N.E.2d 534, 537-38 (Ind. 1997), construing ambiguous language in a life insurance policy against the insurer. It returned to this in Allstate Ins. Co. v. Dana Corp., 759 N.E.2d 1049, 1056 (Ind. 2001), finding the "owned property" exclusion did not apply to third-party liability claims arising out of the policyholder's property. In Wagner v. Yates, 912 N.E.2d 805, 810-11, 13 (Ind. 2009), the Indiana Supreme Court utilized this doctrine holding an auto policy's "anti-stacking" language did not justify a setoff.
In short, our Supreme Court has applied this maxim of insurance-coverage law in a variety of circumstances: life, liability and auto policies, with policyholders ranging from individuals to Indiana's largest corporations. There are numerous important reasons this should continue.
First, it has been the settled law of this state for over 100 years. As Flexdar concluded in 2012 when assessing only 16 years of consistent pollution-exclusion decisions: "'To unsettle the law … would show scant respect for the principle of stare decisis." 964 N.E.2d at 852 (quoting CSX Transp., Inc. v. McBride, 564 U.S.685, 697, n.4 (2011)). This principle gives consistency and stability to our legal system. It has served Indiana well.
Second, it encourages insurers to be as precise as possible in their choice of language. This promotes clarity and reduces litigation.
Third, the insurance industry creates the forms. It has an exemption from antitrust laws to do this. 15 U.S.C. §§ 1012(b); 1013(b). The policies insurers sell are not ordinary contracts negotiated line by line. As Kiger held, strict construction against insurers "is driven by the fact that the insurer drafts the policy and foists its terms upon the customer. The insurance companies write the form; we buy their forms or we do not buy insurance." 662 N.E.2d at 947. It is fair and sensible to place the burden of avoiding ambiguity on insurers. They have the ability and means to do so.
Fourth, the ambiguity rule is consistent with modern legal doctrine. In many ways, insurance policies are more like a product than an actively negotiated contract. They are pre-packaged risk protection, comprised of a collection of insurer-created forms that often are not even assembled until months after they take effect. In contemporary products liability jurisprudence, we look to place the risk of a product hazard on the party with the best chance to assess and avoid the hazard or product failure. When an insurance policy is ambiguous, that is its "product failure." For economic efficiency, as well as basic fairness, we should place the risk of this product failure on the insurer, which is in the best — oftentimes, the only — position to avoid it.
Fifth, the rule is simple and clear, very Hoosier-like. If the words are clear, they are applied as written. If ambiguous, they are construed to support the basic purpose of insurance, which is to insure against loss. This avoids the waste of judicial time and unfairness in trying to ascertain mutual "intent" by after-the-claim speculation, parsing words or admitting extrinsic evidence. This is particularly appropriate because the policyholder is already in financial hardship — it has suffered a loss or is facing liability. Giving the insurer the ability to drag out costly discovery about an ambiguity it created is the proverbial "salt in the wound."
Finally, the occasional suggestion that a different rule ought to apply to "sophisticated" policyholders is unpersuasive. Lilly properly rejected that differentiation 35 years ago. 482 N.E.2d at 470. All the reasons for retaining the rule given above support that holding. Claims that "corporate policyholders" are sophisticated and can negotiate terms are — in these authors' decades of experience — false. Very few corporate policyholders actually have the purchasing power and ability to negotiate coverage terms like typical contracts. Such a change also would add an unnecessary layer of complexity and imprecision. (How big does a company need to be before a different standard applies? What evidence do you consider? Is that a question of fact or law? Would we have one result finding ambiguity for certain policyholders but not for others?). It is much wiser to keep the ambiguity rule as it has been for 135 years — simple, straightforward and fair.•
• George Plews and Greg Gotwald are partners at Plews Shadley Racher & Braun LLP. Opinions expressed are those of the authors.
Please enable JavaScript to view this content.