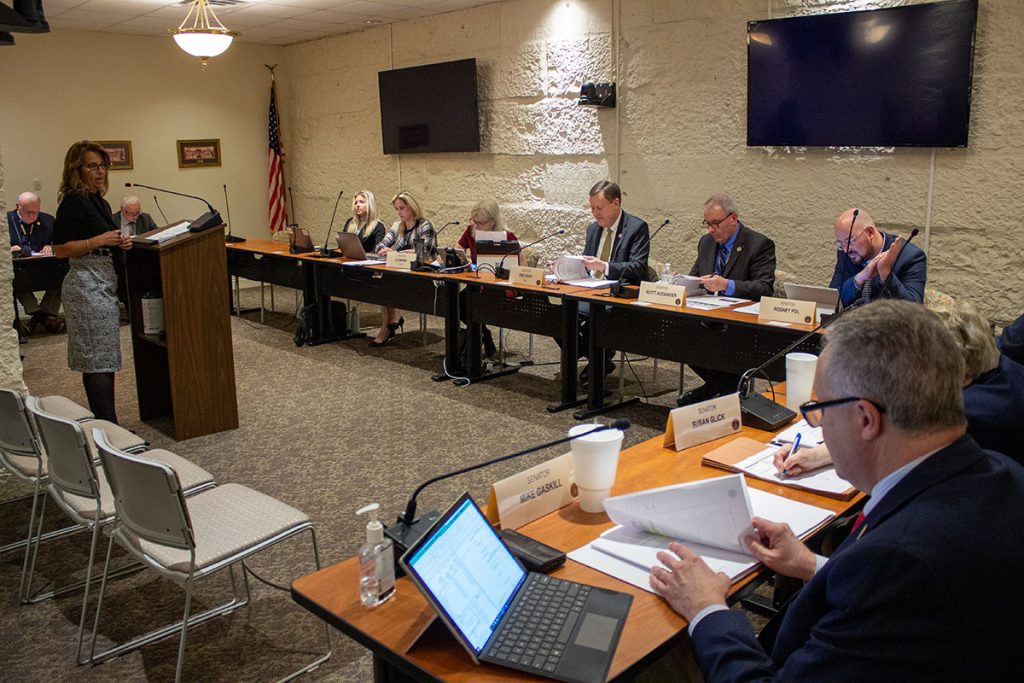 Johnson Superior Judge Marla Clark has been a trial court judge for 18 years.
In that time, Clark said she can't remember a trial where she didn't have to excuse a juror for economic hardship.
That's a problem, Clark said, because a jury is ideally made up of a true cross-section of the community — people of different races, religions, and yes, income brackets. But low pay can make that representation difficult to achieve.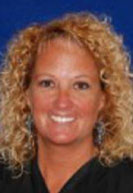 "We don't want a system that skews toward people that can afford to serve on a jury," said Clark, who is also chair of the Office of Court Services' Jury Committee, which works with trial courts to improve the jury selection and management process.
As it stands now, the pay to show up for jury selection is $15 per day. Those chosen to serve on a jury earn $40 per day, which comes out to $5 an hour for an eight-hour day.
Legislation making its way through the Statehouse would double that pay.
Under House Bill 1466, Hoosiers who show up for jury duty would receive $30 per day. Those selected to serve would earn $80 per day for the first five days of trial and $90 per day after that.
To help offset the cost of the pay increase, the bill would increase the jury fee paid by defendants from $2 to $6, and create a new $75 jury fee for people filing civil tort or plenary actions.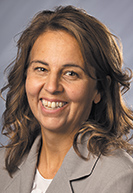 The legislation comes at a time when the number of cases disposed by jury trials is getting back to pre-pandemic levels.
Provisional data from the Indiana Supreme Court shows there were 1,064 cases disposed by jury trials in 2022, compared to 1,142 cases in 2019. That number got as low as 545 in 2020.
The bill, authored by Rep. Michelle Davis, R-Whiteland, passed out of the House of Representatives in February and passed out of the Senate Judiciary Committee on March 8. It was reassigned to the Senate Appropriations Committee, then the Tax and Fiscal Policy Committee.
Clark, the judge of Johnson Superior Court 4, called the current $40 per day "laughable," and described what it's like telling jurors that's what they'll receive for their work.
"It's always difficult for me to say," she said.
Increasing turnout?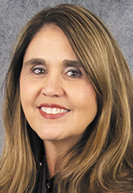 The return rate on jury summonses right now in Marion County is about 28%, Marion Superior Judge Heather Welch told Indiana Lawyer after the Judiciary Committee meeting on March 8. That's still better than during the height of the pandemic, when Welch said the return rate got as low as about 10%.
"It seems like a logical next step that if they start to know that they're going to be paid $80 instead of $40, that's a good amount of money in a day," Welch said.
Welch testified in favor of the legislation during the meeting, telling lawmakers about a recent three-week jury trial she presided over.
One juror, she said, had to ask family to help pay his bills.
Another had an employer that only offered pay for five days of service, meaning the juror had to take paid time off and unpaid leave.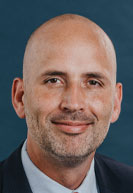 State law prohibits employers from interfering with an employee's jury duty, but employees don't have to be paid for the time they're away.
Marion County Prosecutor Ryan Mears said his office has already had a couple cases this year in which there weren't enough jurors for a trial.
"It's not something that happens on an everyday basis," Mears said, "but when we have multiple trials going on in a day, sometimes we just don't have enough jurors to proceed."
Issues with getting people to show up for jury duty aren't ubiquitous, though.
Other judges and court observers have said it comes down to simple respect and making sure people serving on juries are actually paying attention to the proceedings.
'We're paying them very, very little'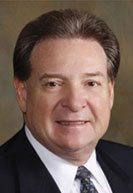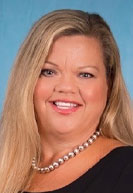 Judge Judi Calhoun just took the Delaware Circuit Court 1 bench in January after 18 years as a prosecutor.
Rather than having issues with getting people to show up for jury duty, Calhoun said she's more concerned about getting a cooperative jury — even if the increased pay doesn't totally make up for someone's lost wages, the judge said it becomes a respect issue.
"We're paying them very, very little to sit there and decide someone's fate," she said.
Calhoun said she also worries about jurors who are trying to fulfill their civic duty while also worrying about how to arrange for child care or make sure the electric bill gets paid.
Going back to her prosecutor days, Calhoun said it was a "huge concern" during jury selection if someone said they couldn't afford to be away from work that week.
Dan Pfeifer — who is president of the Indiana Trial Lawyers Association but spoke in his personal capacity — said he hasn't seen a problem with jury turnout where he is in South Bend, but he "absolutely" supports the legislation.
Pfeifer said it's "almost an embarrassing, apologetic statement" when the judge has to tell jurors how much they're making.
Who should pay?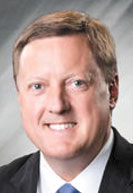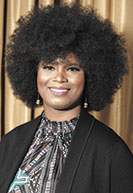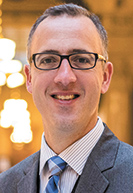 Zach Stock, legislative council for the Indiana Public Defender Council, told Judiciary Committee members that while the council supports HB 1466, it wants to see the jury fee paid by defendants waived when they've only gone through a bench trial.
"But the benefits of the bill far outweigh that concern," Stock said.
Bernice Corley, the council's executive director, also told IL the fee portion of the legislation is "problematic" because public defenders represent people who are already struggling.
Sen. Eric Koch, R-Bedford, said at the committee hearing that he was preparing an amendment to limit the new $75 fee to people filing civil torts or plenary actions to only those who request a jury trial.
He said the language in the amendment wasn't right and that it would likely be taken up again in a subsequent hearing.•
Please enable JavaScript to view this content.