Indiana's new legislative and congressional maps will likely be on their way to getting the governor's signature by Oct. 1, and many may be wondering what comes next.
Hoosiers have crowded into the meetings and hearings Republican leaders have held before and since the proposed maps were released. The citizens repeatedly asked for fair maps that have competitive districts comprised of communities with common interests.
But during the House Elections and Apportionment Committee hearings at the Statehouse, voters wondered if legislators had listened.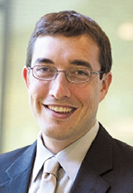 Many of the frustrations seemed to be confirmed by an analysis of the proposed House and congressional maps by Christopher Warshaw. The political scientist at George Washington University reviewed the maps at the request of Women4Change Indiana and concluded the new districts were drawn with "extreme levels of partisan bias."
If the maps become law, Indiana voters might have few, if any, options to alter or overturn them in the next 10 years.
Evan McMahon, chair of the Libertarian Party of Indiana, sounded optimistic as he discussed various strategies for pushing back against the Republican supermajority. Speaking after testifying at the House hearing, he pointed, in particular, to the ballot box.
McMahon said he believes if his party can upset just three Republican incumbents, voters would see a "dramatic shift in the attitudes of legislators."
Also, he said his party is considering a legal challenge to prevent the maps from being used in the 2022 election. The argument would be candidates seeking public office were hampered because they had to wait to find out in which districts they would be running, because the redistricting process was not completed in early 2021 as required.
McMahon emphasized his party has not made a firm decision to file a lawsuit. Moreover, he acknowledged getting the maps in the courts would be difficult because, he said, he sees Indiana Republicans as has having insulated their maps from a charge of partisan or racial gerrymandering.
"I've looked over several of the cases involving district maps," McMahon said, "and they've been doing it in a way that, while unethical and slimy, is still probably legal, which is something you hear a lot about this Legislature — 'unethical and slimy but probably legal.'"
Friendlier state courts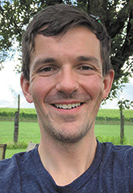 Like Indiana, many statehouses are redrawing and debating new district maps. Adam Podowitz-Thomas, senior legal analyst at the Princeton Gerrymandering Project, said the Hoosier State is slightly farther along in its process than other states, but two trends are emerging nationally.
Voters across the country, like those in Indiana, are engaged and paying attention to how the new maps are being configured. Unlike Indiana — where the voters who have spoken at the meetings have been respectful, some even thanking the legislators for their work — Podowitz-Thomas said the process in other states has become "highly acrimonious," with the parties "lined up to fight tooth and nail."
As a result, Podowitz-Thomas said he expects lawsuits will follow. The likely charges of partisan or racial gerrymandering will mirror legal challenges in the past, but these complaints will be navigating a new landscape shaped by two landmark rulings from the U.S. Supreme Court.
In the 2013 decision in Shelby County v. Holder, a 5-4 majority upended Section 5 of the Voting Rights Act, which absolved some jurisdictions of having to get preapproval before their new maps went into effect. An equally narrow majority decided in the 2019 case Rucho v. Common Cause that questions over partisan gerrymandering were for the state courts, not the federal courts, to decide.
Podowitz-Thomas speculated some legislatures may play on these two rulings to defend their maps. They might counter a racial gerrymandering lawsuit by claiming their intent was to draw maps to limit the power of the voters in the opposing party and not to disadvantage minority voters.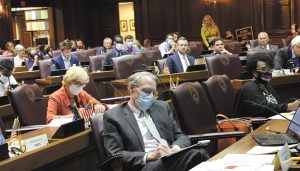 "They will view the state court as a more friendly audience than a federal court and that they would rather be defending a partisan gerrymandering claim in their state courts than defending a racial gerrymandering claim in the federal courts," Podowitz-Thomas said.
Keeping voters engaged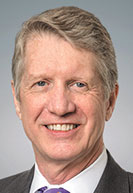 Indianapolis attorney Jay Yeager, who was part of the legal teams that challenged previous maps in Wisconsin and Michigan, noted the barriers Indiana voters will have in the courts and at the polling booths.
Lawsuits are expensive, Yeager said. Even if an organization could find attorneys to handle the case pro bono, the bills from discovery and the enlisting of experts would mount quickly. Trying to topple the party in power solely by voting would be equally challenging because the maps are usually drawn to ensure the majority holds even against a blue or red wave.
Yet Yeager said he is encouraged by the work grassroots organizations like Common Cause Indiana and the League of Women Voters of Indiana have done to educate and stir public interest in redistricting.
"The energy that I just see through those organizations … suggests to me that this fight's not going to be over," Yeager said, adding that the solution to unfair maps is turning the redistricting process over to a bipartisan commission. "When you have states where both houses and the governors are all in one party, you get biased maps. When you have states that split party governance or have a bipartisan commission, it's not perfect, but you get more balanced maps. So maybe that's something that is in our future — that would be a wonderful reform."
After the House concluded its final public hearing, Julia Vaughn, policy director at Common Cause Indiana, observed that a smaller crowd came to testify than at previous meetings, which she took as a sign that voters are becoming dejected. She has told people that success will come in "tiny little victories" rather than winning a "big battle all at once."
Conceding she is not confident the Indiana General Assembly will change the maps, Vaughn said she understands the disappointment. In her view, voters' requests for fairness, transparency and time have been met with silence and no change in behavior.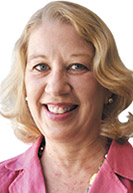 "There's a lot of frustration right now, but democracy is too important to walk away from this fight," Vaughn said.
Common Cause is always exploring legal options. She said the organization is looking closely at Indiana's new district maps to make sure the voting rights of communities of color are not compromised. Still, while Vaughn noted the path of a legal challenge is narrow, she pointed to growing opportunity at the voting booth.
"I think (the legislators) have always believed that this is not an issue that will galvanize voters," Vaughn said. "I think they're wrong about that. … I think they might be surprised that not only Democratic and independent voters are disgusted by a redistricting process that is closed and rushed and results in gerrymandering, but I think there are plenty of Republicans out there who are sick of it, as well."•
Please enable JavaScript to view this content.