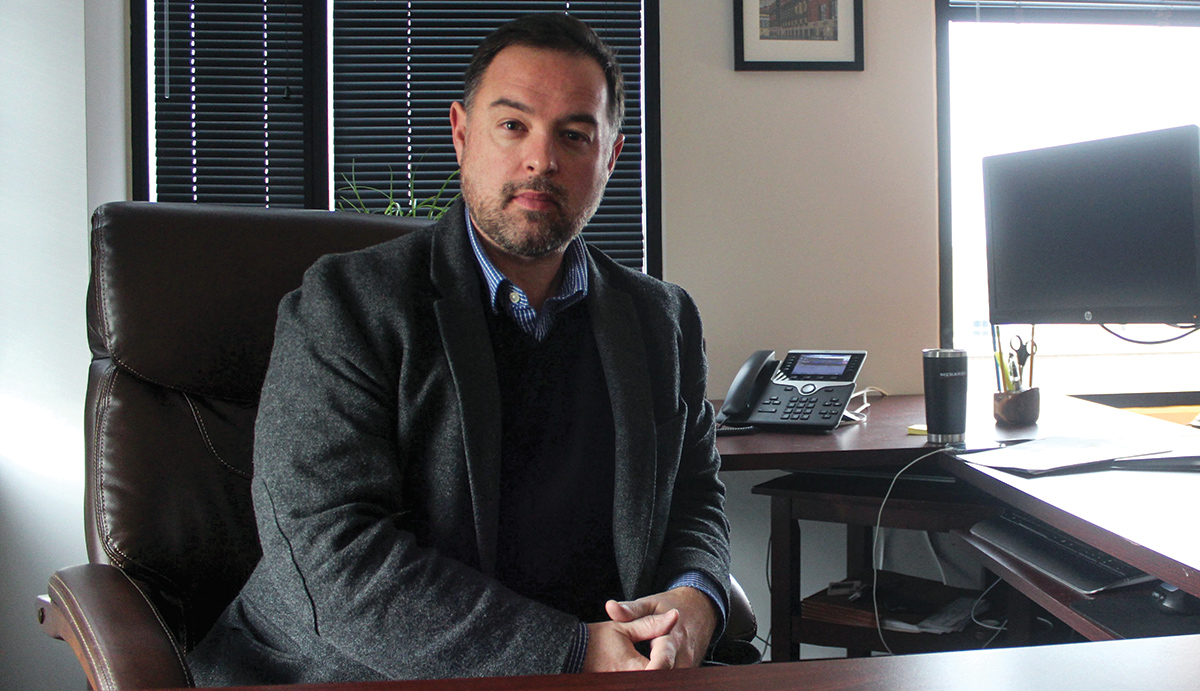 The state's longest-serving public access counselor got the job after applying for a position with the Indiana Department of Natural Resources.
In 2013, Luke Britt inquired with then-DNR chief counsel, now director, Cam Clark about joining the department's general counsel team. Clark told Britt he was "kind of overqualified" for the open position at the time, but the men established a good rapport.
A few days after sending a thank you note for the interview, Britt received a call from Clark telling him the state was going to soon need a new public access counselor and asking if he'd be interested. Britt wasn't affiliated with any political party and didn't know anyone in then-Gov. Mike Pence's administration. But he later talked with the governor's counsel about his qualifications and was offered the job.
Before he knew it, Britt was in the specialized office offering guidance and providing education on public records requests and the Open Door Law to Hoosiers statewide.
"In hindsight, they told me they didn't want someone who had those party affiliations because this job is supposed to be independent and objective," Britt said, admitting he never imagined holding the title of PAC.
This past October, Britt was reappointed by Gov. Eric Holcomb for a second time for another four-year term. Britt is the state's seventh PAC and is in his ninth year in the role.
Britt holds a bachelor's degree from Franklin College, a J.D. from the University of Detroit Mercy School of Law and an MBA from the University of Indianapolis. Prior to his appointment, following a brief stint with a Greenwood law firm, Britt worked his way up from attorney to director of operations for the Indiana State Department of Health from 2007 to 2012. After spending a year as a litigation attorney for the Indiana Department of Child Services, where he litigated child in need of services proceedings as well as termination of parental rights and other cases in central Indiana, Britt was appointed public access counselor in 2013.
The PAC "provides advice and assistance concerning Indiana's public access laws (specifically the Access to Public Records Act and the Open Door Law) to members of the public and government officials and employees."
Former Indiana Gov. Frank O'Bannon created the office by executive order in 1998 after a statewide collaboration of seven newspapers found obstacles in obtaining government information in Indiana. The General Assembly then created the office by statute in 1999.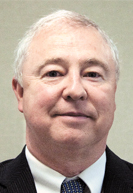 Steve Key, executive director and general counsel of the Hoosier State Press Association, said the HSPA was heavily involved in lobbying for the permanent creation of the office and has seen great benefits over the years because of it.
"What it has done has narrowed the number of situations where the citizens actually have to take a government entity to court to try and exercise their right for information from their government agencies," Key, an attorney since 1994, said.
As Britt's time in office has grown, so have the number of complaints.
Britt said when he first started in 2013, his team was looking at around 375 complaints for the year. Now, he estimates on average they go through between 500 and 600.
Rather than addressing almost every single complaint with a full-blown opinion like he did in the beginning, Britt said his office has become more efficient in determining which issues deserve more attention.
"Every year (the number of complaints) has increased," Britt said. "If you go back and see those published opinions on our website, they are fairly cursory. They don't go into some of the deep dives we do now, and that's just because it was a quantity over quality game at that point.
"Since then," he said, "I've kind of found my footing and figured out a way to address those substantive issues and not dismiss the rest, but at least address the remainder in a more administrative but less deep-dive legal analysis way."
Britt added that the number of requests for assistance — not formal complaints — has also increased over time. His office has grown to three full-time members, including himself, as opposed to just himself and a part-time office manager when he started.
He said most of the complaints the office receives are from Department of Correction inmates, and while many of the complaints are substantive and well-written, his jurisdiction often doesn't cover their problems.
"(There are) a lot of post-conviction relief issues that may have a public access flavor, but at the same time they have discovery mechanisms available to them and PCR proceedings," Britt said. "We deflect some of those and the others we get we try to sort through to identify those issues that we can address. I think the scope of my jurisdiction and my authority is sometimes misunderstood and people give me a little broader credit than what I have statutorily. We try to screen those out, but if there's an issue we can address we certainly want to do that, and we have to statutorily."
The advisory opinions issued by the PAC, while they can be influential, are nonbinding.
"As far as how (advisory opinions) interplay with the courts, I would say about 5% of all the complaints that go through my office are appealed for judicial review, and then there are some that don't go through my office, a smaller percentage, access issues that just kind of arise out of a new action," Britt said. "So statutorily the courts will address those de novo. If they do go through my office, it's an exhaustion of administrative remedies, so they're standing for court costs, attorney fees and things like that. But at least substantially the court will look at it with a clean slate.
"Now, as persuasive authority, they can take my opinion and give it deference or throw it in the circular file cabinet," Britt continued. "They don't owe me anything and I don't expect that. I just want to craft an opinion so if it is used as persuasive authority, then a judge would rely on my subject-matter expertise when making their own findings and conclusions."
Sometimes, Britt's opinions make it all the way to Indiana's highest court.
For example, an opinion by Britt was used in the lawsuit WTHR-TV v. Hamilton Southeastern Schools and Rick Wimmer, 21S-MI-345, where an Indianapolis TV station sued a school district for public records after its football coach was disciplined off the field. Britt's opinion was used in court before the Indiana Supreme Court made a final judgment last week, ruling the school hadn't provided enough information to the news outlet under the state's public records law.
If an entity has violated public access laws, Britt tries to help the entity correct the issue so it doesn't go to court. He provides a course of correction for government entities and said his No. 1 goal is compliance — and he never wants to "play gotcha" with his opinions.
Most of the complaints also come from more rural areas, as many agencies in bigger cities deal with requests for public records more often and know the laws, according to Britt.
While he has looked over a variety of cases over the years, Britt said COVID-19 has presented a whole different scope of complaints.
"During COVID it was interesting. Initially we had issues with just data that was collected by local health departments or the State Department of Health, so sorting out what was meaningful to the public versus what might be personal information such as death certificates and things like that," Britt said. "… Certainly those issues persist, and we still need to address COVID-related issues, but in 2021 it has, in particular, been the school board issue. That has been an unprecedented and unforeseen circumstance that threw a wrench in our operation. In mid-2021 we probably got 150 complaints about school board meetings alone, and so sorting through those and addressing issues we've never really tackled before really became a challenge."
Britt said he wants lawyers across the state to know his office is always willing to speak with them regarding public access issues.
"We're here on the spot for resources and guidance," he said. "I take the term public access 'counselor' very literally and provide guidance and advice — especially if you're unfamiliar with how to engage with a government unit. Reach out to me first before you dive in headfirst, because it can be complex."•
Please enable JavaScript to view this content.