Andrew Ellison hadn't planned on driving an extra hour and a half to attend a public hearing on legislative redistricting, but he wanted his voice to be heard.
The 27-year-old Kokomo man headed to Anderson on Aug. 6 to take part in the Indiana General Assembly's listening tour, which was billed as getting the public's input on how the legislative and congressional maps should be redrawn. But when Ellison arrived, the meeting had already ended, so after learning another hearing was going to be held a few hours later in Columbus, Ellison headed south.
He wanted to tell the legislators a simple fact: North-central and east-central Indiana have not had a congressional representative who was born and raised in one of their communities since David McIntosh was in Congress in 2000.
Meanwhile, the economy in that section of the state has been stagnate and the population has been declining.
"We need somebody from the community that sees the damage, and that we're not just being used as some kind of population filler for somebody from Hamilton County, and Noblesville, or somebody down in Johnson County, like (Rep.) Greg Pence," Ellison explained after he testified. "We need somebody from our community that can speak to the concerns and the pain that a lot of people in our community are feeling."
Ellison's message, essentially a variation on the political adage that all politics is local, was echoed by Hoosiers at several redistricting hearings held around the state during the first weekend in August. The public turned out, filling the meeting rooms at the Ivy Tech campuses in Columbus and Sellersburg, then overflowing the House chamber at the final hearing in the downtown Indianapolis Statehouse.
Throughout the hearings, people consistently asked legislators to keep the process transparent and draw competitive districts rather than favoring one political party over another. Some included a warning that continuing to gerrymander would endanger the country's democracy.
Illinois is providing a warning to Indiana. The neighboring state's 2021 maps have already been drawn and signed into law. They are now the target of two separate lawsuits filed against the state by the Mexican American Legal Defense and Educational Fund and the Republican caucuses.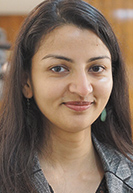 Litigation is "not the preferred way to protect voters' rights," said Ami Gandhi, senior counsel for the Chicago Lawyers' Committee for Civil Rights who lives in Bloomington. Collaborating to find a solution is a much better way but, she noted, state legislatures have become emboldened as some courts have curtailed voting rights and taken a hands-off approaching to redistricting. Gandhi said she and other civil rights attorneys are paying close attention to ensure Indiana's new maps comply with the law and every person has equal power to hold elected officials accountable.
"All signs point toward an unfair redistricting process in Indiana," Gandhi said. "Even though lawmakers are pretending to care about public input, they are keeping the real map-drawing data and plans behind lock and key."
Keeping communities together
Sen. Ron Grooms, R-Jeffersonville, grabbed the notes he had written during the Sellersburg hearing and began reciting the main lessons he learned. Among the key takeaways was the public's desire to keep communities of interest together.
The retired pharmacist hesitated when asked if the process to draw the 2021 maps would satisfy the fairness and transparency that many have called for.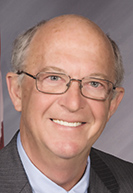 "I can't say that," Grooms said. "But I can say this, because of hearing their concerns and comments today, all of us will have a better understanding (of) what is on (their) mind."
Still, the hearings were criticized. Because the sessions were held in advance of the 2020 census data being released and the Legislature did not present any draft maps, advocates and community members questioned how valuable the public comments would be. Also, the crowds attending the hearings tended to be older and white and seemed to skew Democratic.
Rep. Matt Pierce, D-Bloomington, said he fears the hearings were just a public relations stunt and the Republicans will use "big data and computer power" to heavily gerrymander the maps in their favor. Pondering whether the public could have any influence over the process, he shrugged.
"It's going to take Republican voters essentially saying, 'The strength of the democracy is more important to me than just my side winning all the time,'" Pierce said. "When they start communicating to their legislators that they want a different path, that's when it will change."
Several of those who testified at the hearings talked about the consequences of districts that sprawl across several counties or that have a single finger poking into another community.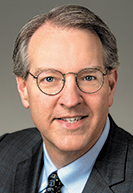 Chris Coyle, a political science professor and current executive director of the Clark County Democratic Party, said noncompetitive legislative districts can impact municipalities in ways that are not obvious.
An example is his county's ongoing problems in providing ambulance services, which, he said, culminated last fall when no ambulances were available for dozens of 911 calls. If the county had competitive districts, Coyle continued, legislators would be forced to delve into the nitty gritty of government finance and safety services rather than just having to throw red meat at their base to retain their seats.
Retired Clark County Judge Steven Fleece used the most recent census numbers he could find and sketched out a map of Senate District 45 that would contain all of Clark County. He presented his idea at the Sellersburg hearing to emphasize the importance of compact and contiguous districts.
After his testimony, Fleece said compact districts benefit legislators because they will have an easier time connecting with their constituents. Perhaps more importantly, he continued, elected officials and citizens will be able to build relationships.
Fleece's friendship with Grooms tempered his anger when the senator voted for the controversial right-to-work bill in 2012.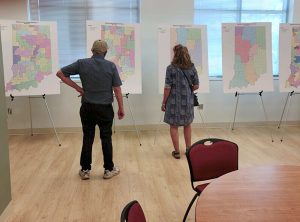 "But, you know, he came to my dad's funeral and my mother's funeral," Fleece said of Grooms. "I saw him in church, and so when things like that go on, within a true community, then it's impossible to just hate each other or to see each other as caricatures or totally defined by their position on something that you disagree with."
Litigation brewing
During her eight years as mayor of Gary, Karen Freeman-Wilson said she had to rely on the charity of the Republicans in the Statehouse to get anything done because her city, as a Democratic stronghold, was marginalized by the power of the supermajority.
As an example, she pointed to the Legislature taking six years before greenlighting an inland port project in Gary that she said would have been a "no-brainer" in any Republican district. Also, she highlighted what she called the General Assembly's "racially motivated" change in 2021 to Lake County's judicial selection, which was made after attorneys of color began gaining seats on the county's judicial selection commission.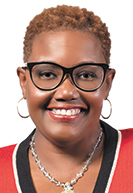 Freeman-Wilson testified during the redistricting hearing in the Statehouse. She acknowledged afterward that her effort may have been an exercise in futility, but she is certain lawsuits will be filed if the maps are not seen as being fair. Litigation under the Voting Rights Act could be spurred if the Legislature tries to dilute the vote in the 1st Congressional District.
"I think you'll find a bipartisan coalition — the Independent Redistricting Commission, the NAACP, Delta Sigma Theta Sorority Inc. — … who are willing to join in because Indiana is sort of the poster child for what your districts should not look like," she said.
Katrina Hall, senior director of public policy for Indiana Farm Bureau, said she believes the General Assembly can avoid a lot of headaches by following its own redistricting criteria, which includes keeping the districts contiguous and maintaining communities of interest.
Hall noted rural communities are concerned about having their votes diluted by being drawn into a primarily urban district, as well as being part of districts that are very large or that split counties.
Regardless of where they live, voters can still influence the redistricting process and get a positive outcome by staying informed and talking to their individual legislators, she added.
"I think the last thing we want is for the Legislature to get sued over the maps because they don't meet one of the criteria they're supposed to," Hall said. "Hopefully we wouldn't get in that process, because I think that also would add even more skepticism on the part of the people here who feel like they're kind of left out."•
Please enable JavaScript to view this content.