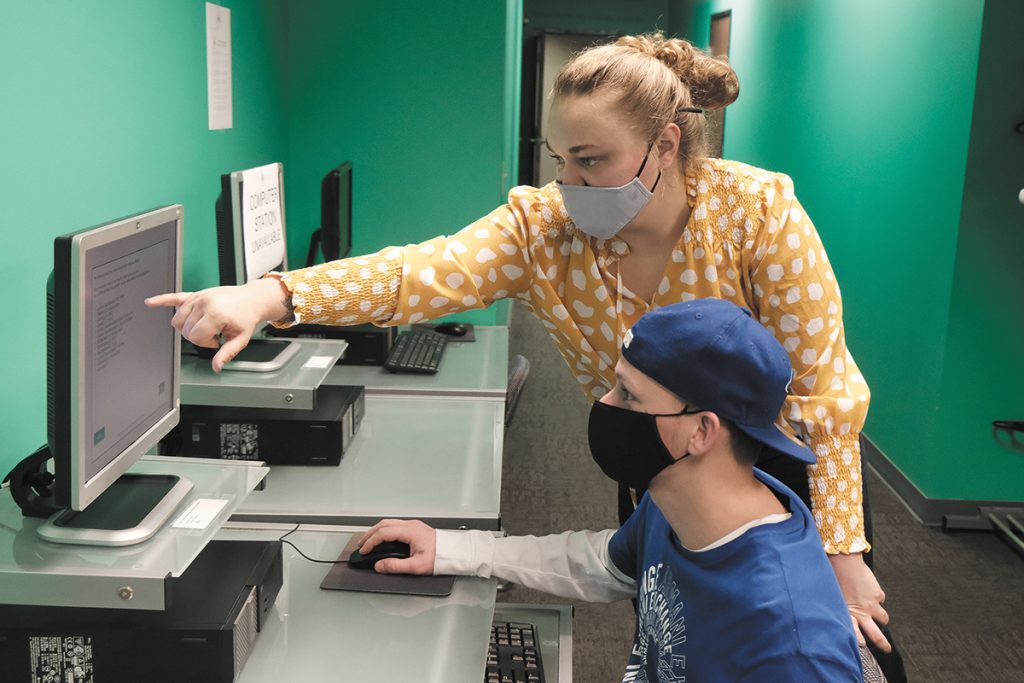 PACE, a nonprofit in Indianapolis, had plans to amplify its voice in 2021 on behalf of an often-discarded population, but an unexpected gift and reenergized partnership has left the organization speechless.
"I can't say it enough about how important it is to have someone say, 'We believe in what you are doing,'" said Rhiannon Edwards, executive director of Public Advocates in Community re-Entry (PACE).
The nonprofit, which helps individuals who are being released from incarceration, is one of the first recipients of support from the Barnes & Thornburg Racial and Social Justice Foundation. PACE received a $50,000 donation from the foundation along with the invitation to draw upon the law firm's attorneys and tap into their expertise.
Funded entirely by individual contributions from attorneys and staff at the law firm, the foundation was launched in 2020 with more than $200,000 in donations. PACE — along with three other nonprofits in Atlanta, Los Angeles and Minneapolis — received the first-round financial gifts. The plan is for the foundation to continue to grow and support additional nonprofits in different markets.
Barnes & Thornburg has long been focused on diversity and inclusion efforts internally, but in the wake of the calls for the nation to address systemic racism following the death of George Floyd in Minneapolis, the firm looked outward to the communities where its offices are located. Like many businesses and law firms, Barnes issued a statement after Floyd's murder denouncing racism and pledging to help address deep societal problems.
Included in the statement was the acknowledgement that "talk is cheap." Barnes said instead of "standing idly by," the firm was intent on taking meaningful action. Among the steps it took was the creation of the foundation to combat racism and social injustice.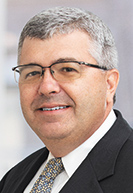 "People were called to make a difference where they live," said Brian Burdick, managing partner of Barnes' & Thornburg's Indianapolis office.The Barnes team was attracted to PACE because the work the organization is doing changes people's lives. Monday to Friday, PACE provides counseling and workshops along with personal attention and encouragement to help 3,000 returning individuals get essentials such as employment and housing.
Support from Barnes & Thornburg is coming at the "perfect time," Edwards said, as PACE has seen an increase in demand for its services. Not only have more inmates been released to reduce the spread of COVID-19 behind bars, but those men and women who had been financially stable and were supporting their families are now seeking help because the pandemic took their jobs.
The PACE clients are at risk of falling into poverty, which raises their chances of doing something desperate that sends them back to prison.
"Most of the clients we serve, prior to their incarceration, they lived in poverty," Edwards said, pointing out the link between economic instability and crime. "I think a lot of these individuals ended up on the path they ended up on because that's all that was available to them."
Ripple effect
After 15 years of working at PACE, Edwards has gotten to know well the pathways that lead into the prison system as well as the challenges and barriers her clients face on re-entry. She also knows that many people do not understand the need for the work her organization does.
PACE has struggled throughout its 50-year history to maintain financial viability in part because the public does not see the full picture. Edwards is hopeful the attention from Barnes will give her nonprofit a platform to educate and raise awareness about re-entry.
She has reason to be optimistic. Already the foundation's gift has created a ripple effect, with PACE getting calls from people who read about Barnes' involvement and want to know more. Edwards said she welcomes the opportunity to explain re-entry so the organization can build more personal relationships and form more corporate partnerships in the community.
"The more people that we can educate about why this is important and how the system may come into play in this situation, the quicker we're going to get out of this problem," she said.
Barnes & Thornburg had a partnership with PACE prior to the foundation's recognition. Jeanine Kerridge, partner in the Indianapolis office, is a member of the nonprofit's board, and the attorneys and staff were familiar with the organization's work.
Still, familiarity alone was not enough to secure the support from the foundation. Burdick said the firm carefully reviewed different organizations to learn what kind of difference they were making in their communities and to see if their results were consistent with the foundation's goals and mission of promoting and advocating for racial and social justice.
Although he knew about PACE and its work, Burdick was convinced by data showing its success in keeping individuals from reoffending. The nonprofit's clients had a recidivism rate of 4.3% in 2019 compared with the statewide rate of 34%, he said.
"We wanted to pick somebody who was on the ground and in the trenches and making a difference for not just their clients but also for the family and friends of their clients," Burdick said.
The ripple effect that Burdick sees does not stop at the spouses, siblings, children and other relatives and friends who benefit from having loved ones lead positive lives. Rather, beyond the widespread support that PACE's selection by the foundation ignited within Barnes, he believes the attorneys and staff, personally, will be inspired to do more than write a check.
"I hope that's what happens here, where folks say, 'I want to not just give it my treasure but give it my time and my talent,'" Burdick explained. "That's a different level of commitment and is consistent with Barnes & Thornburg's longtime tradition of commitment to pro bono services and civic involvement."
Edwards and her team have recovered their voices and are welcoming the additional support from the law firm in helping and advocating for formerly incarcerated individuals.
"We could learn from them, they could learn from us and others could learn of all of us," she said of the partnership with Barnes & Thornburg. "I think it's a huge opportunity for learning and growth."•
Please enable JavaScript to view this content.