An expert trial consultant who has worked on high-profile cases such as those involving O.J. Simpson, Casey Anthony, Aaron Hernandez, Phil Spector, Enron, Whitewater and Kwame Kilpatrick will speak later this week in Carmel.
The Indiana State Bar Association Litigation Section is preparing to host its 2022 Litigation Symposium at the Ritz Charles, 12156 N. Meridian St., Carmel, on Thursday.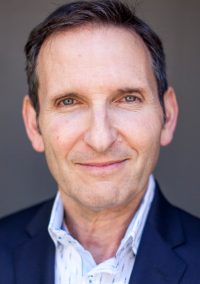 Dubbed "State of the Art Trial Advocacy: New Strategies for Jury Persuasion," the program will "focus on the core principals of persuasion for motions, mediations, opening statements and closing arguments, and in general negotiations in all aspects of representing clients in litigation."
Headlining the symposium is Richard Gabriel, president of Decision Analysis. According to his online biography, "Gabriel has been a leader in the field of jury research, jury selection and litigation communication with experience in more than 1,500 trials in both the civil and criminal arenas across the country."
Gabriel has "trained thousands of lawyers" in persuading juries, has developed practices such as "jury mediation" and "strategic litigation system" and authored books and articles about jury selection, strategy and trials. Gabriel is the author of "Acquittal: An Insider Reveals the Stories and Strategies Behind Today's Most Infamous Verdicts" and co-author of "Jury Selection: Strategy and Science, as well as contributing to Bennett's Guide to Jury Selection and Trial Dynamics," among other works.
In 2020, Gabriel founded the nonprofit Online Courtroom Project, which is an "advisory task force comprised of trial consultants, litigation researchers, and litigation technology professionals to bring our unique expertise to the legal profession's current conversation about how best to conduct civil and criminal litigation – from pre-trial matters through bench and jury trials – online."
Gabriel said his program planned for Thursday was developed, fundamentally, from just years of practice and spending time in focus groups, mock trial and jury trials.
"We spend a lot of time also studying a tremendous amount of the psychological literature about how actual jurors make decisions," Gabriel said. "And sometimes it is very different from how lawyers and judges think that juries either do or should make decisions in cases. … So the program was really an effort on my part to bridge this gap because there's a lot of mystique around jury decision making and a lot of tropes out there about how unpredictable juries are."
The agenda for the symposium has been broken down into five sessions. The final session will have a panel featuring Gabriel, Indiana Supreme Court Justice Steven David, John Trimble of Lewis Wagner and Betsy Greene of Greene & Schultz. A social hour will then conclude the symposium.
The event will be interactive and will incorporate demonstrations and exercises, Gabriel said.
Online registration ends today. To join via livestream, select the virtual ticket option while registering.
Please enable JavaScript to view this content.