As House Republicans and Democrats continue to tussle over a consultant the GOP has hired to help with the redistricting process, the chair of the Indiana Senate Committee on Elections said he sees no reason for the consultant's contract not to be made public.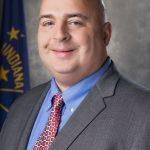 Sen. Jon Ford, R-Terre Haute, leads the Senate's elections committee and chaired the series of public redistricting meetings Aug. 6 and 7 held in the southern half of state. Asked after the final meeting in Sellersburg if he thought the consultant's contract should be available to the public, he replied, "I don't know what the normal processes were when our caucuses hired folks but, you know, I don't see why not."
Ford said House and Senate Democrats should release the contracts for any redistricting consultants they hire. Then, talking directly about the House GOP's contract with its consultant, he said, "I would imagine the way our process works, at some point it would be made public."
Indiana House Republicans have hired Jason Torchinsky, an experienced and nationally known redistricting consultant, to help them draw the legislative and congressional maps, as reported by The Indiana Citizen. Torchinsky, an attorney and partner at HVJT Consulting in Washington, D.C., is senior adviser and general counsel to the National Republican Redistricting Trust.
House Democrats have requested a copy of Torchinsky's contract but so far, Republicans have refused.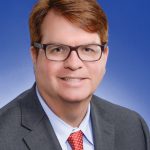 In a letter dated Aug. 3 to Indiana Legislative Services Agency Executive Director George Angelone, Democratic leader Rep. Phil GiaQuinta noted LSA was unsure if the contract was a public document. The Fort Wayne Democrat quoted Angelone as stating he had checked with the legislative "owner" of the contract and was not given permission to share the actual contract.
GiaQuinta responded to Angelone's assessment by writing, "The idea that a contract spending tax dollars to assist the General Assembly in performing a constitutionally required duty is not a public record and has a private 'owner' who can control disclosure of that contract is not supported by law."
Rep. Matt Pierce, who was a member of Ford's legislative redistricting committee that took public testimony, faulted Republicans for not be transparent about redistricting.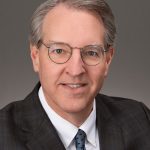 In a statement read before each hearing, the Bloomington Democrat accused the majority party of using the public meetings as a public relations stunt while doing the real map drawing work behind closed doors. Out of the public's view, Pierce said, the Republicans will use consultants and computer programs to create maps that will result in "lopsided majorities."
"Evidence of this behind-closed-doors track is Republicans' refusal to let the public see contracts that pay tax dollars to their redistricting consultants," Pierce said. "They don't want you to know who they have hired and what they are paying them to do with your money. A contract that pays tax dollars to assist in a legislative activity is clearly a public record that should be disclosed under Indiana's Public Records law. But Republicans say no."
Please enable JavaScript to view this content.