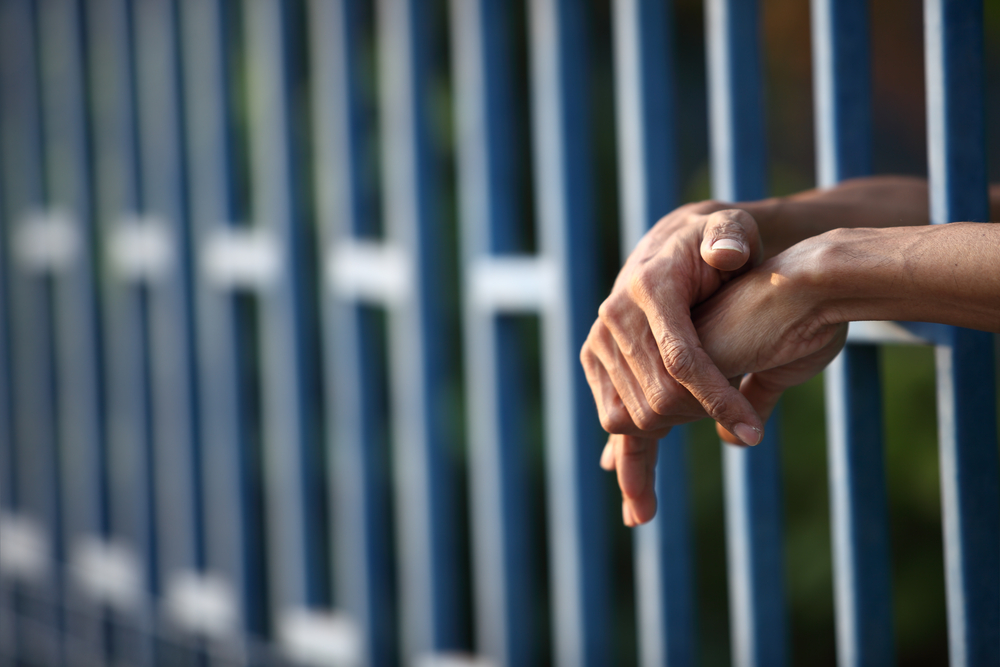 The Senate Corrections and Criminal Law Committee on Tuesday passed a resolution that would not allow bail for a person who poses a "substantial risk" to the public.  
Currently, bail is only denied for murder and treason.
Sen. Eric Koch, R-Bedford, author of Senate Joint Resolution 1, pointed to how other states with a similar law add amendments to specifically list what offenses are deemed a risk. 
"All of them recognize that there are some instances where complete denial of pretrial release of a defendant is appropriate," Koch said. "These typically include violent offenses, sex offenses or repeat offenses." 
The resolution was adopted with a 5-3 vote. But during testimony, the measure received more opposition than support. 
Mike Cunningham, a criminal defense attorney with Mullin McMillin & McMillin LLP in Brookville, testified against the bill due its lack of a definition of "substantial risk." He argued judges already consider multiple factors when determining bail. 
"Judges can consider the dangerousness, and they already do," Cunningham said. 
Cunningham also noted that people granted bail are still considered innocent until proven guilty while they await trial, and bail is a tool used to ensure they show up to court. 
Wayne Superior Court 3 Judge Darrin Dolehanty took a neutral stance on the resolution, testifying to give lawmakers a judicial view on the measure. 
"It's painted, I think appropriately, with a very broad brush as (the) constitution should be written, and then we rely on things like statutes and trial rules and local rules to fill in the details," Dolehanty said. "Now I can make it based upon much more robust and personalized information about this crime, this offender, right in this community, and that makes my job easier. I have better information." 
Support for the resolution came from Courtney Curtis, assistant executive director of the Indiana Prosecuting Attorneys Council. 
"What it is states is basically looking at a spectrum, and on one end is the defendant's liberty and on the other end is public safety," Curtis said. "Reform across the country is happening with a reliance upon risk assessment tools." 
Curtis referenced other states looking at risk factors when determining bail and spoke in favor for the potential of improving public safety. 
The resolution now heads to the Indiana Senate floor for consideration. 
Please enable JavaScript to view this content.