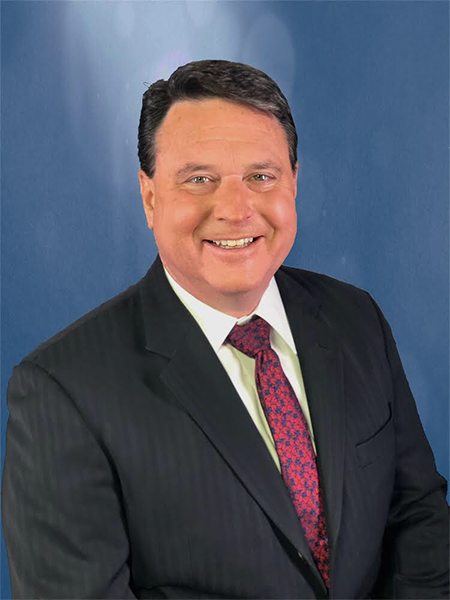 Indiana Attorney General Todd Rokita has retained well-known conservative attorney Jim Bopp under a $250,000 contract to aid with various legal matters.
The first is to represent him in an ongoing legal battle to keep confidential a report about the private-sector job he also held while beginning his term in state office.
Bopp and two other attorneys from the Terre Haute-based Bopp Law Firm filed an appearance April 26, indicating to the Indiana Court of Appeals of Indiana that they will represent Rokita in the lawsuit, as was first reported by The Indiana Citizen.
Benjamin Jones, the deputy attorney general who previously represented Rokita, officially withdrew from the case last week, according to court records.
The legal saga began two years ago when a local voting rights activist made a push for an informal advisory opinion from the Indiana Inspector General's Office to be released. Barbara Tully originally asked the attorney general's office for a copy of the opinion, but the office denied her public records request.
Bopp's contract began March 27 and ends on December 31, 2024, according to the Indiana Department of Administration's online contract portal.
The agreement with the attorney general shows Bopp will charge the state $200 an hour for legal services. The contract's cap is set at $250,000.
"Our mission is to defend all people in Indiana, and due to our workload, we are happy to welcome exceptional attorneys to our team like Jim Bopp," a spokesperson for the Attorney General's Office said in a written statement to the Indiana Capital Chronicle.
"We are one of the most active and zealous law firms in the nation — the same office you consistently read about in the paper and see on TV fighting for Hoosiers. We have thousands of cases open at any one time and — as the contract states — veteran Indiana attorney Jim Bopp can and will assist in providing a wide range of legal representation for the state."
Bopp additionally told The Indiana Citizen that his work for the state's top lawyer will likely extend beyond the Tully litigation. He claimed Rokita approached him several months ago to help with various cases.
The move to hire Bopp came shortly before Indiana Gov. Eric Holcomb signed into law the next two-year state budget — which includes a provision to keep confidential informal advisory opinions from the Office of the Inspector General.
The language is retroactive, meaning any previously issued informal advisory opinion can be kept confidential.
Earlier this year, Marion County Superior Court judge Kurt Eisgruber ordered Rokita to redact the opinion so the judge can make it public. The attorney general is currently appealing that ruling.
Rokita refused to release opinion
Rokita drew criticism after the Indianapolis Business Journal reported that he worked for Apex Benefits, a health care brokerage firm, while he was serving as attorney general.
He requested an informal advisory opinion from the Inspector General's Office to review potential conflicts of interest in January 2021, a day after he began as attorney general. He told reporters the opinion cleared him but refused to provide it.
Before he was elected in November 2020, Rokita worked as general counsel and vice president of external affairs at the company. He continued working as a strategic policy advisor — and part owner of the company — after assuming state office. He left the company after the uproar.
"I have concluded my limited involvement in Apex Benefits and am divesting my equity position so as to remove any potential concerns for the company and its clients," Rokita wrote in a March 2021 tweet from his attorney general account.
The Indiana Capital Chronicle is an independent, not-for-profit news organization that covers state government, policy and elections.
Please enable JavaScript to view this content.