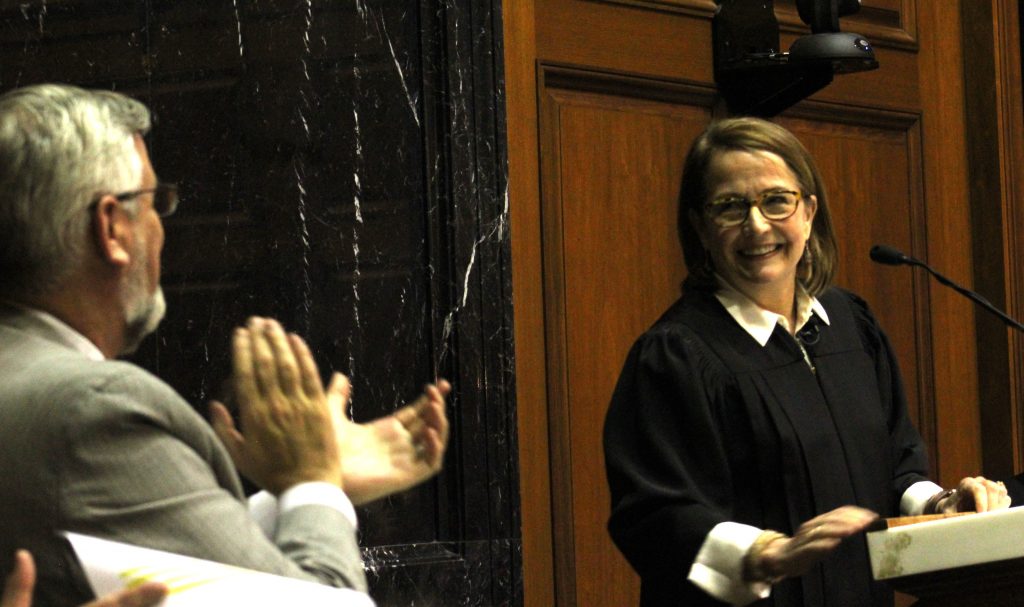 Indiana Chief Justice Loretta Rush is set to give the annual State of the Judiciary address to members of the General Assembly on Wednesday.
Per the Indiana Constitution, the chief justice is required to give lawmakers an update on the "condition of the courts." This will be Rush's ninth State of the Judiciary address since she was named chief in 2014.
This year's address, entitled "Indiana Courts as Engines of Economic Development, Fairness, and Public Safety," will focus on what the courts can do to make Indiana an attractive state for economic development. It will also address how the judicial system can serve as a "crucial protector" of public safety in Indiana.
The address will begin at 2 p.m. Wednesday in the Indiana House of Representatives chamber at the Indiana Statehouse in downtown Indianapolis. It will also will be livestreamed on courts.in.gov and on Indiana Public Broadcasting Stations.
Those needing accommodations to watch the address should send requests to [email protected].
Please enable JavaScript to view this content.