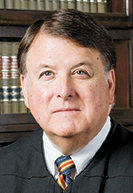 By Randall T. Shepard and Nancy H. Vaidik
Most of us in the legal profession recall with relief the days we took the bar examination, and we're glad to forget all the details of the experience.
Thus, any changes in how our state or others determine whether an applicant has the minimum competency to warrant a law license goes straight by us.
The exams in Indiana have evolved over the decades in pretty much the same way they've changed in virtually every other state. Until the early 20th century, bar applicants were referred by local courts to local committees of lawyers, who would interview the newcomers and report back. Beginning in 1931, we started giving a state bar examination, a day-and-a-half of essay questions or short-answer queries that were written and graded by a statewide committee convened by the Indiana Supreme Court.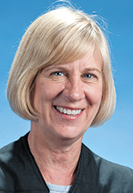 By the beginning of this century, publicly expressed concerns about the accuracy of this system, and about its impact on racial minorities, led Indiana to join most other states in using tests created by national committees of bar examiners from various jurisdictions, including ours. These tests have been widely viewed as fairer and more reliable than exams states had created acting alone.
So, for nearly a generation, Indiana's two-day exam has consisted of a full-day test that examines an applicant's basic understanding of the concepts, such as torts, contracts, property and the like (called the "Multistate Bar Exam"). We've also been using a half-day test that measures an applicant's ability to take a given legal problem a client might present, analyze it under law principles that are provided and design an approach to resolving it (called the "Multistate Performance Test"). Finally, we give a half-day test written locally and consisting of topics covering specialized areas of Indiana law.
Both the study commission the Supreme Court asked us to lead and the Board of Law Examiners have concluded that we should replace this half-day local test with an essay test used by most other states and create a separate experience, online or in-person, that would focus on ways in which the Indiana law a practitioner might face is different from the law of other states. While Indiana and other states increasingly rely on adopting uniform statutes or model codes, there do continue to be some local requirements that a minimally competent lawyer needs to know.
The change we recommend would empower us with the best testing procedures that modern testing has been able to create — fairer and more reliable, and formulated by lawyers, judges and law teachers in collaboration with testing experts. It would also help us assure that the Indiana examination doesn't work to create adverse results for minority applicants.
In addition, because some 36 other states and jurisdictions have already signed on to this change — including Illinois and Ohio — law grads who take the exam in Indiana would be able to transfer their scores to most other states. No more worrying by young law grads about having to take two bar exams because their job offer came from elsewhere. Or by law firms who are interested in an applicant who went to law school in Cincinnati or Urbana and took the bar there.
All in all, the shift we propose is pretty modest. It alters a half-day of Indiana's current exam schedule and adds some post-exam experience. And it has a fancy name, "Uniform Bar Exam."
What it really means is better testing in the interests of clients and more flexibility for law graduates and the enterprises that hire them.•
• Senior Judge and former Indiana Chief Justice Randall T. Shepard and Indiana Court of Appeals Chief Judge Nancy H. Vaidik co-chair the Study Commission on the Future of the Indiana Bar Exam. Opinions expressed are those of the authors.
Please enable JavaScript to view this content.