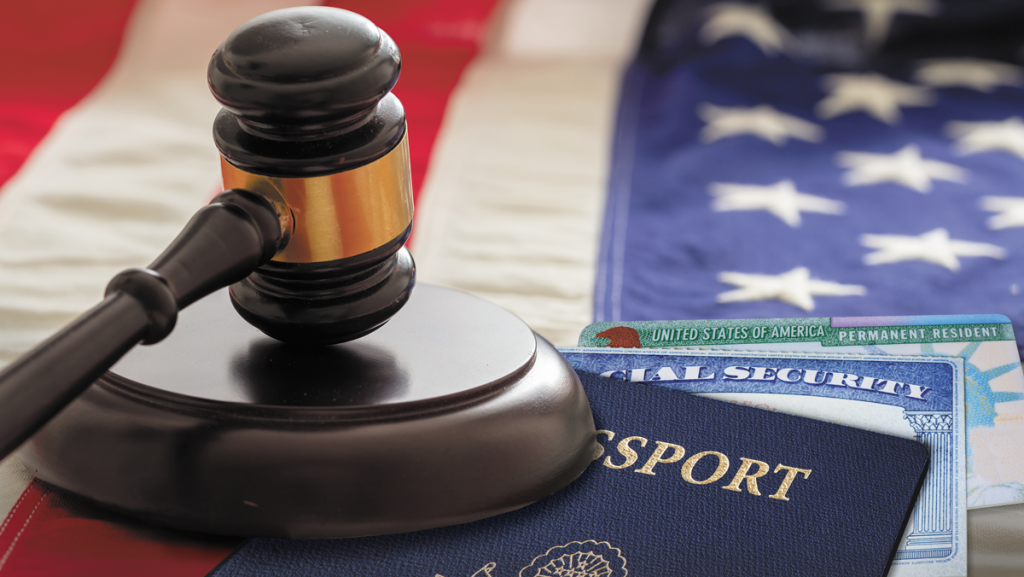 Every Friday, attorney Alfredo Estrada spends his morning at the Hammond Legal Aid Clinic meeting with immigrants who are seeking help obtaining residency status or citizenship.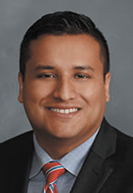 A steady stream of individuals and families has come since the clinic began offering legal assistance with immigration cases in September 2020. Estrada, a partner at Burke Costanza & Carberry in Merrillville, explains the process and the risks to those individuals, then develops a strategy for making an application or petition for such things as employment authorization, lawful permanent resident status, Deferred Action for Childhood Arrivals or a certification of citizenship.
Although immigration law has not changed since Congress passed the Illegal Immigration Reform and Immigration Responsibility Act of 1996, presidential administrations have implemented new policies that have sometimes created drastic changes in the rules and procedures for seeking legal status. Complicating the situation are legal challenges that have brought injunctions and reversals from the federal courts.
Estrada keeps abreast of the alterations and flip-flops by regularly reviewing alerts and updates from various professional organizations as well as reading through the new rules and court orders. He charts his career by those who have occupied the White House since he became an attorney and how they approached immigration.
And he laments that Congress has left the matter to the "political whims" of whoever is president. The attorney speculated representatives and senators might gain a sense of urgency to reform immigration if they sat beside him on Friday mornings.
"It doesn't touch them and that's why it's so easily forgettable," Estrada said. "It's something far removed from those in power."
Estrada is not alone. Other immigration attorneys say practicing in an area of law that seems to be constantly shifting is challenging, rewarding and frustrating.
They rely on organizations like the American Immigration Lawyers Association and working groups to keep pace with new developments. When policies and practices do change, they have to immediately adjust and handle the fallout from the direct impact delivered to their clients.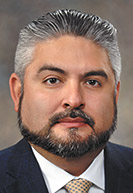 In the past two years, as an adjunct professor at Notre Dame Law School, Rudy Monterrosa has taken to noting on his class syllabus the executive orders that have been blocked by a court, usually just a few days prior. Also, he has opened discussions by citing to a case, then noting it just got overturned.
"I feel that during the last administration that a lot of the policies were set up to make it more difficult for people to legalize their status," Monterrosa said.
While the "roadblocks" installed by the Trump administration are being removed, he said, the process now is not easier, but very different. "I think it's a more practical approach, a more sensible approach to how one can go about at least getting the paperwork that's necessary and proving what they have to prove before the (United States Citizenship and Immigration Services) or before an immigration judge to see whether or not they qualify for the relief they're seeking."
A place of trust
Estrada traced the success of the Hammond immigration initiative to the clinic's reputation in the local community.
People going through the process of obtaining residency put themselves at risk because they have to divulge their current undocumented status and other personal identifying information. However, the clinic's history — along with Estrada being an advocate for the Latino community and Hammond Mayor Thomas McDermott's promotion of the initiative — has assured immigrants the invitation to become a permanent resident "comes from a place of trust," Estrada said.
Making immigrants feel safe is vital because the status quo may not last long.
An example is the DACA program, which was instituted during the Obama administration in 2012 after Congress failed to pass the Development, Relief, and Education for Alien Minors, or DREAM, Act. The Biden administration crafted a rule addressing concerns that the original DACA did not go through the proper rulemaking process.
Although the new rule was set to take effect Oct. 31, it ran into the stay the Texas Southern District Court had placed on the DACA program in 2021. The federal court is reviewing the Biden administration's DACA rule, but in the meantime, the federal government is only processing DACA renewal applications and not granting any initial applications.
Monterrosa said some are still filing initial applications even though the outcome is uncertain because of the ongoing litigation.
"There's always that sense of optimism that you never know that if in the future things can change," Monterrosa said. "Or you rely on the fact that the community is not sitting idly on their hands — they're working, they're engaging, they're meeting with our representatives. They're stressing the importance of legislation that can help Dreamers and benefit the entire immigrant population."
Not what was promised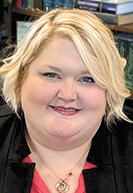 Rachel Van Tyle, director of legal services at Exodus Refugee Immigration Inc., said she is hopeful Congress will pass the Afghan Adjustment Act, but she remains realistic and is continuing to file asylum applications for her clients who were evacuated from Afghanistan when the U.S. military withdrew in 2021.
Currently, Afghan refugees have a two-year temporary status and must attain permanent immigration status through avenues like asylum, which is a lengthy and complex process. The act, which is pending on Capitol Hill, would speed the process by allowing Afghans to apply directly for permanent legal status.
"I just don't really trust much of what's coming out of Congress right now," Van Tyle said. "Nobody can work together and (such legislation) would have to be a bipartisan bill of support."
Van Tyle said she sees the results of the inaction every day. The asylum process has been accelerated for Afghans, so they are getting interviews in a matter of weeks instead of the typical yearslong wait. Even so, the evacuees are still having to wait three to four years for their green cards.
Van Tyle explains the process and assures them Exodus will help. Also, she works to resolve their underlying concerns, such as fearing they will not be able to reunite with their families, which might be fueling their anxiety.
If Congress does pass the adjustment act, Van Tyle said she expects her office would get calls from refugees the same day. The pathway to permanent status would not be opened immediately because the federal government would have to complete tasks like developing the forms, but she and her colleagues would use the time to educate the Afghan community about what will happen.
Whatever happens, the refugees can be certain they will have to be patient. Van Tyle said understands her clients' frustration at having to wait years to gain permanent status.
"That's not what they feel like they were promised," Van Tyle said. "They feel kind of burned by the system, which is not unwarranted."
Estrada said he has seen the same worry and annoyance in his clients at the clinic. He advises them to quickly get the necessary documents and file the application so the government can start the review.
"We need to be patient," Estrada said. "I always say (to my clients), 'You've been here 20 years or you've been here 15 years … what's one more year? So let's just be patient. Let's be open and (keep communicating).' And they generally understand."•
Please enable JavaScript to view this content.