Despite opposition from nearly all of the organizations and individuals who testified, a bill that would allow the attorney general to appoint a special prosecutor over certain cases that a local prosecutor declines to prosecute advanced out of an Indiana Senate committee.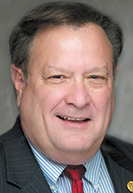 Senate Bill 436, authored by Sen. Mike Young, R-Indianapolis, passed out of the Senate Corrections and Criminal Law Committee on Jan. 28 with a 6-3 vote. Young, who chairs the committee, did not receive any Democratic support for his bill, and one Republican voted against the measure.
Calling the legislation a response to "social justice prosecuting," Young said his bill would allow the Office of the Attorney General to appoint a special prosecutor only if a local elected prosecutor "has announced as a matter of policy that the prosecuting attorney will not enforce all or part of a criminal statute enacted by the General Assembly," or if "the attorney general has determined that a prosecuting attorney has categorically elected not to enforce all or part of a criminal statute enacted by the General Assembly."
The original language of the bill gave the AG – currently Republican Curtis Hill – concurrent jurisdiction in counties. But an amendment adopted Jan. 28 instead gives the OAG the authority to appoint a special prosecutor qualified under current law, a change Young said was made to "soften the blow" for prosecutors.
Before a special prosecutor could be appointed, the Attorney General's Office would first have to determine, based on a reasonable belief, that a local prosecutor is refusing to prosecute a certain category of law. The local prosecutor would have the opportunity to respond, but if the prosecutor continues to decline prosecution, the OAG could then appoint a special prosecutor.
The county where the special prosecutor is appointed would have to reimburse the state for the costs of the prosecution.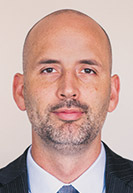 Much of the Jan. 28 testimony focused on the recent decision by Marion County Prosecutor Ryan Mears to no longer prosecute cases of simple possession of marijuana. In announcing that decision in September — about a week before he was appointed by county Democrats to succeed former Prosecutor Terry Curry — Mears said the Marion County Prosecutor's Office should be devoting its resources to violent crime in Indianapolis.
But calling the bill bad timing, Young said SB 436 was not drafted in response to Mears' decision. The legislation was already in the works in response to a national trend of prosecutors declining to prosecute certain offenses, the senator said.
Parvonay Stover, the OAG's director of government affairs and legislative policy, used Boston as an example. The city's district attorney campaigned on a platform of not prosecuting 15 crimes, Stover said, such as trespassing and malicious destruction of property. Also, in San Francisco, Stover said the city's new prosecutor does not bring charges against prostitution offenses.
Noting Hill's office has taken a neutral position on SB 436, Stover said the office is willing to step in against "social justice prosecuting" if asked to do so by the General Assembly. She also said the OAG did not ask for the legislation, though she said she understands the frustration the General Assembly would feel if prosecutors treated enacted laws as "optional" or "suggestions."
But pointing to Hill's lengthy tenure as the elected Elkhart County prosecutor, Stover said the AG has strong respect for prosecutorial discretion. That discretion, however, means reviewing issues on a case-by-case basis, rather than categorically declining to prosecute certain crimes, she said.
The issue of prosecutorial discretion was the common theme running through the opposition testimony of the eight other people who spoke on SB 436, representing organizations such as the American Civil Liberties Union of Indiana, re-entry organizations and marijuana reform groups.
Notably, the Indiana Prosecuting Attorneys Council testified in opposition of SB 436.
Dave Powell, IPAC's former director who now serves as senior counsel, said the council opposes the bill's attempt to limit prosecutorial discretion. He said voters regularly respond to prosecutorial decisions they don't agree with by putting elected prosecutors out of office. Every four years, about one-third of IPAC's membership changes, he said.
Sen. Aaron Freeman, R-Indianapolis, pushed Powell on IPAC's position, saying that it costs money to run the criminal justice system. If prosecutors categorically decline to prosecute certain cases, then the fees that would have been collected through those cases are lost, Freeman said. He asked whether that would be bad fiscal policy.
Powell, however, said it is not IPAC's role to judge whether prosecutors' decisions are good or bad — the council is only there to support prosecutors in whatever decisions they make in their discretion.
Michael Moore of the Indiana Public Defender Council also spoke against Young's bill, calling it an abrogation of voter rights. Moore also raised concerns about the legislation undermining home rule and infringing on separation of powers. The attorney general is an executive branch official, while prosecutors are independent judicial officers.
But on the issue of voter rights, Sen. Sue Glick — a LaGrange Republican who previously served as the LaGrange County prosecutor — noted Mears was appointed as Marion County prosecutor, not elected. Though SB 436 is not solely about Mears, Glick said, she cautioned against getting "carried away" about the issue of elected officials.
Further, Glick said, if prosecutors aren't happy with the laws the General Assembly enacts, they can come to the Statehouse to lobby for change.
For his part, Young questioned Moore on how nonprosecution policies might impact offenders with mental health issues. Without entering the criminal justice system, Young asked, how would those offenders get into treatment?
Moore responded that some jurisdictions are moving to a "zero intercept" model wherein people with mental illnesses are referred for treatment first and only enter the criminal justice system if treatment is unsuccessful.
Sen. Jack Sandlin, a Republican, veteran and former law enforcement officer, noted prosecutors, lawmakers and police officers all take an oath to uphold enacted laws. Moore, however, said he believes prosecutors would still be upholding the law by declining to prosecute crimes that have a disparate impact on racial minorities or low-income residents.
Mears has said racial disparity was another reason behind Marion County's marijuana policy change.
Young noted his bill provides a carve-out for local prosecutors who have a reasonable, good faith belief that the statute they are not enforcing is unconstitutional. Not enforcing a law that is racially disparate, Moore said, could fall under that category.
The bill also makes an exception for "prosecutorial discretion, if the exercise of discretion reflects an individualized decision not to prosecute a specific case, based on a consideration of the unique facts and circumstances of that case."
Sen. Karen Tallian, D-Ogden Dunes, called Young's legislation "absolutely, amazingly wrong." SB 436 is likely unconstitutional, she said, further criticizing the proposal to require counties to foot the bill in the case of a special prosecutor.
Tallian also raised concerns about determining what it means to "categorically" decline to prosecute certain crimes. Does the decision have to be announced, she asked, or would an unannounced pretrial diversion policy also count?
But both Young and Freeman noted pretrial diversion cannot happen without a charge first being brought, while the bill targets decisions not to bring charges at all.
Tallian is running to become Indiana's next attorney general, currently seeking the Democratic Party's nomination against former Evansville Mayor Jonathan Weinzapfel. She released a statement calling the favorable committee vote "shocking."
"This bill is truly unbelievable! If SB 436 is signed into law, the AG can go into your county, supersede your local elected official and make you pay for all of it," she said. "What is even worse? Not one person testified in favor of this bill, and yet it was still approved.
"… SB 436 creates a political circus by allowing the AG to negate the policies of local prosecutors with whom they disagreed. … Under this bill, the AG can completely ignore the votes of Hoosiers and throw aside prosecutorial discretion."
Tallian urged Hoosiers to call their lawmakers in opposition of the "state-sanctioned takeover of your local elected officials."
Tallian, Sen. Lonnie Randolph, D-East Chicago, and Sen. Eric Koch, R-Bedford, voted against the measure. Koch said he doesn't support social justice prosecution, but he has concerns about stepping on prosecutorial discretion.
Though Glick supported the bill, she said dislikes it "intensely." Even so, she continued, the measure focuses on "rogue" prosecutors, so she hopes its language can be improved. Sen. Justin Busch, R-Fort Wayne, echoed her thoughts.
Though the Marion County Prosecutor's Office did not testify at the committee meeting, Prosecutor Mears released a statement calling SB 436 a "thinly veiled effort" to avoid discussion on the disparate impact of current marijuana laws.
Current AG Hill also has clashed in the past with elected local Democratic prosecutors who said they would not defend 2018's Senate Enrolled Act 340, which required providers to report "all abortion complications." A federal judge blocked the law from taking effect.
SB 436 now heads to the full Senate for further discussion and possible amendment. As of IL deadline, the bill was scheduled for second reading Feb. 3.•
Please enable JavaScript to view this content.